France will return 26 works of art to Benin, Emmanuel Macron's office said on Friday, as the French president took delivery of a report recommending the widespread return of cultural artefacts removed from Africa during the colonial era.

The report by Senegalese economist Felwine Sarr and French art historian Benedicte Savoy marks a potential milestone in the fight by African countries to recover works pillaged by Western explorers and colonizers.

Macron became the first Western leader to initiate a comprehensive review of colonial loot after telling Burkinabe students last year that "African heritage can't just be in European private collections and museums".

Some 90 percent of Africa's cultural heritage is now believed to be in Europe. The Quai Branly Museum in Paris alone holds some 70,000 African objects, as does London's British Museum, Savoy told Reuters earlier this year.

Western museums have traditionally resisted appeals to return objects to their countries of origin, which they often argue lack the necessary resources to care for the works.

Earlier this week, the governor of Chile's Easter Island led a delegation to the British Museum to request the return of a prized sculpture.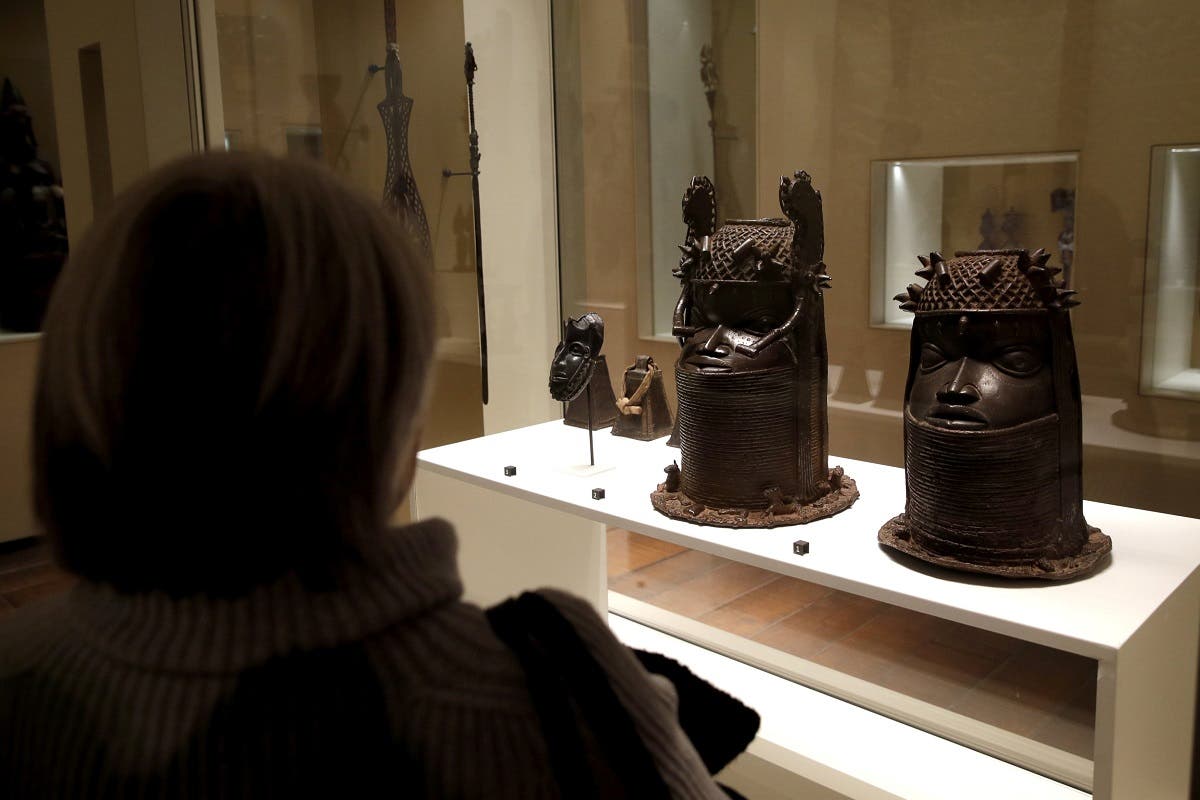 African art displayed in French museum. (Reuters)
SHOW MORE
Last Update: Wednesday, 20 May 2020 KSA 09:54 - GMT 06:54