Calcutta is India's cultural capital for as long as anyone can remember. The teeming eastern port city is acknowledged as the national headquarters of music, poetry and the fine arts from pre-independence era until today. New Delhi is catching up but is still far behind, while Mumbai has its charm but of a different kind, though.

Calcutta's undying passion for drama is borne out by a unique theatre group comprising actors who can't see but are still going places – literally and otherwise.

Shyambazar Blind Opera, founded in March 1996, is the only ensemble of visually challenged stage artistes in the whole of India – and arguably the world! The 22-strong one-of its-kind group is the brainchild of four visionaries – all sighted – who decided to bring blind actors into theatre's fold.

Ashok Pramanik, director and general secretary, told Al Arabiya English that the group has 27 Bengali productions to its credit in the two decades it has been around. Twenty-two blind performers – four women and 18 men – are assisted by eight sighted actors.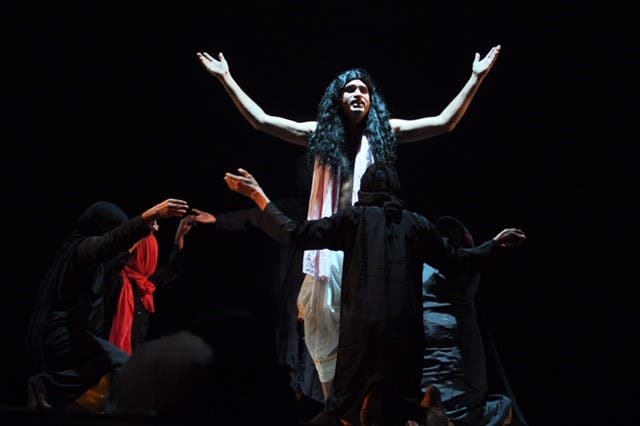 Blind star Kamal Kanjilal in a scene from the upcoming musical drama, Dosyo Kenaramer Pala (Saga of Bandit Kenaram). (Supplied)
Latest production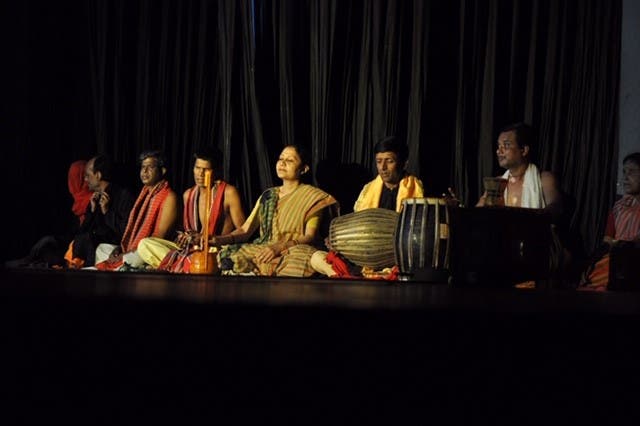 Another scene from Dosyo Kenaramer Pala: only the woman is sighted; the rest are blind. (Supplied)
Only blind students
SHOW MORE
Last Update: 06:54 KSA 09:54 - GMT 06:54