One year on from the start of Gaza's border protests, the weekly clashes with Israeli soldiers have become part of the texture of life in the Palestinian enclave, providing inspiration and even raw materials for local artists.

Diorama artist Majdi Abu Taqeya spends hours creating three-dimensional miniature replicas of the protest scenes, with figures carved from remnants of Israeli ammunition collected from the landscape along the frontier.

Wool and cotton are turned into the white and black smoke that swirls over the five protest camps that have been set up along the fortified frontier since the protests began on March 30, 2018.

Elsewhere on Abu Taqeya's wooden boards, Palestinian protesters, ambulances, Israeli troops and tanks and even the wire fence itself are all created in miniature. He uses empty shells of bullets, tear gas canisters and sometimes shrapnel of Israeli missiles.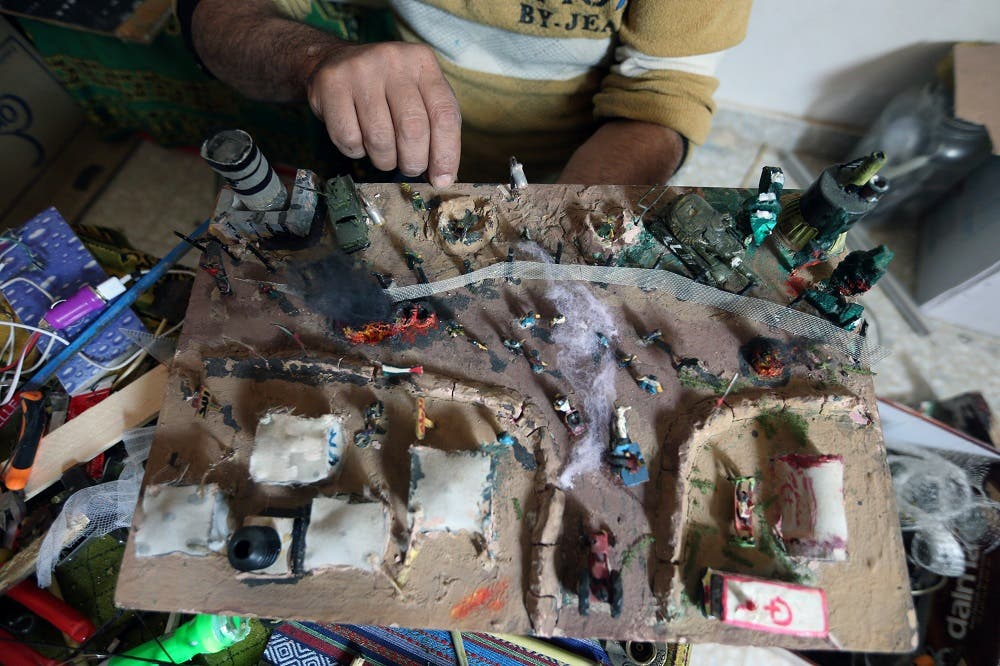 Palestinian Majdi Abu Taqeya makes art pieces of spent Israeli ammunition. (Reuters)


A bullet triggered the idea, the artist said. At the first day of the protests, Abu Taqeya's youngest brother was shot in his leg and doctors took out the bullet, which he then brought home.

"I turned it into a small statue of a soldier and I gave it to him," he told Reuters.

"It was then when I got the idea to start recycling the remnants of the occupation," said Abu Taqeya, a 38-year-old retired naval police officer.

Gaza health authorities said some 200 people have been killed by Israeli fire since Palestinians launched the protests a year ago.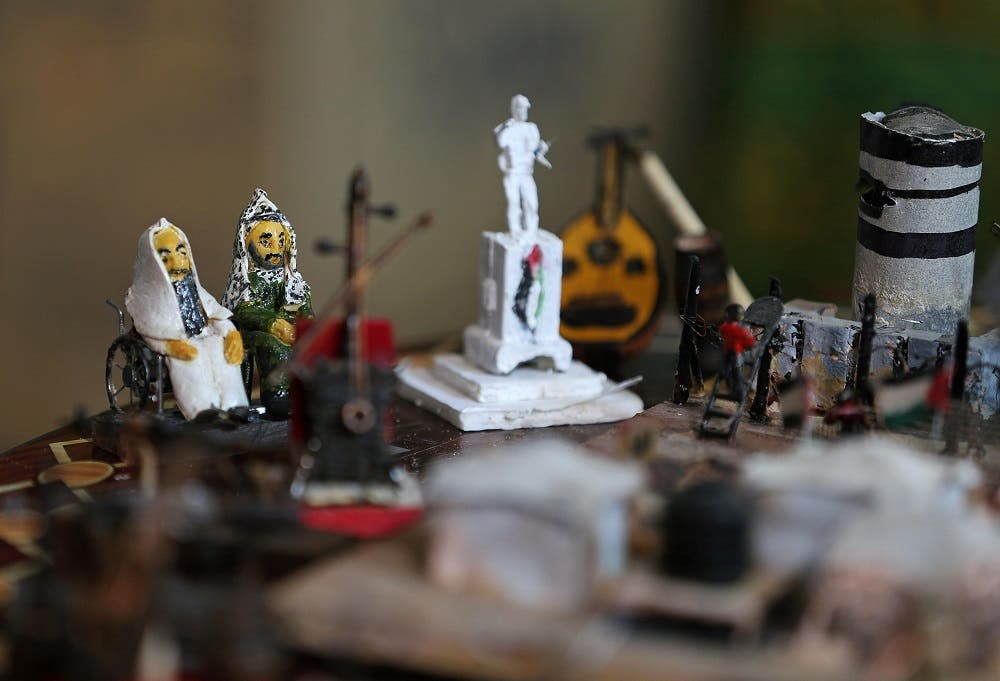 Palestinian Majdi Abu Taqeya makes art pieces of spent Israeli ammunition. (Reuters)
SHOW MORE
Last Update: Wednesday, 20 May 2020 KSA 09:52 - GMT 06:52