It's mainly known for its shopping and theme park rides, but Dubai's Global Village has been attracting an increasing number of street food outlets over the past few years.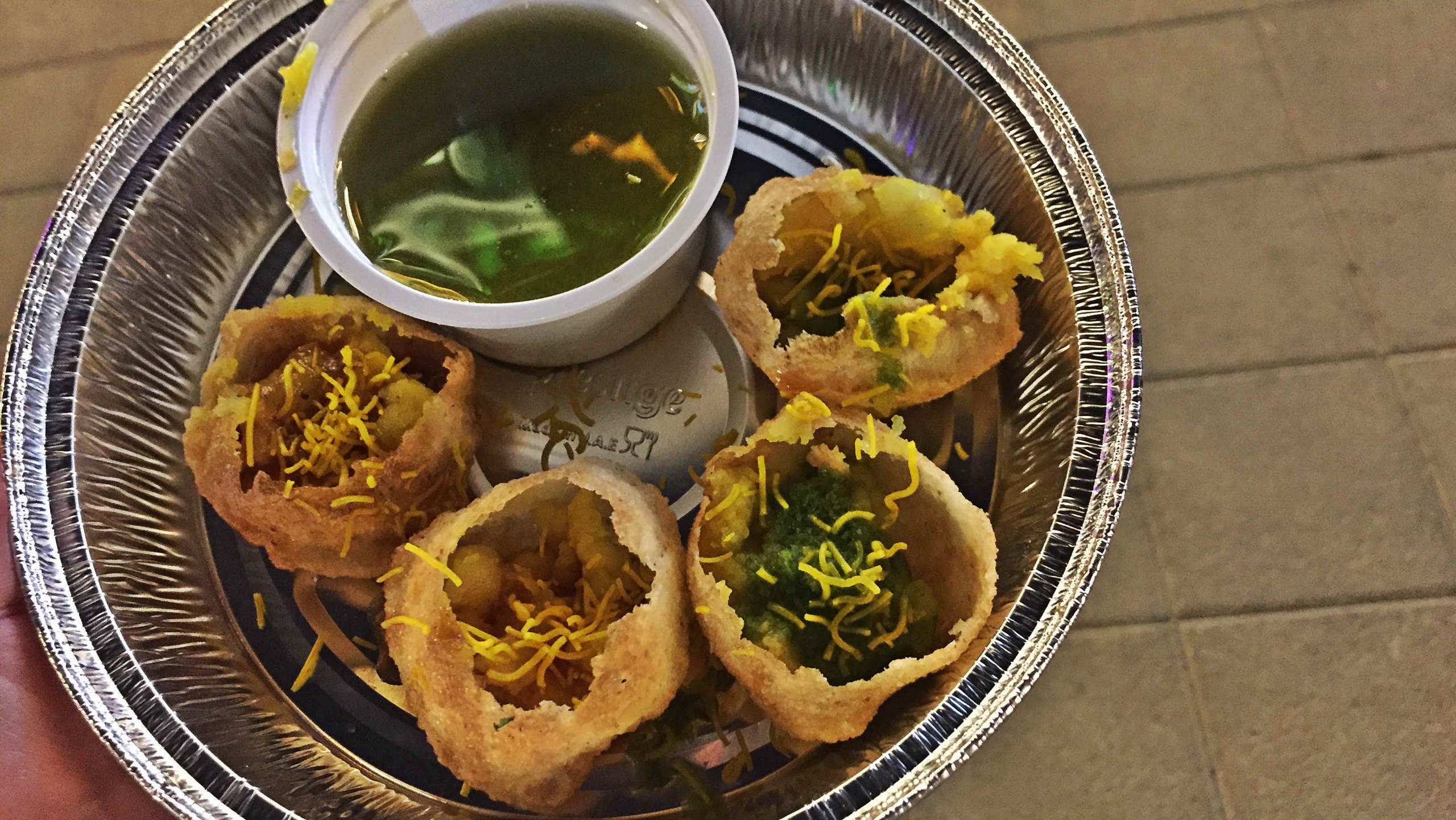 rachel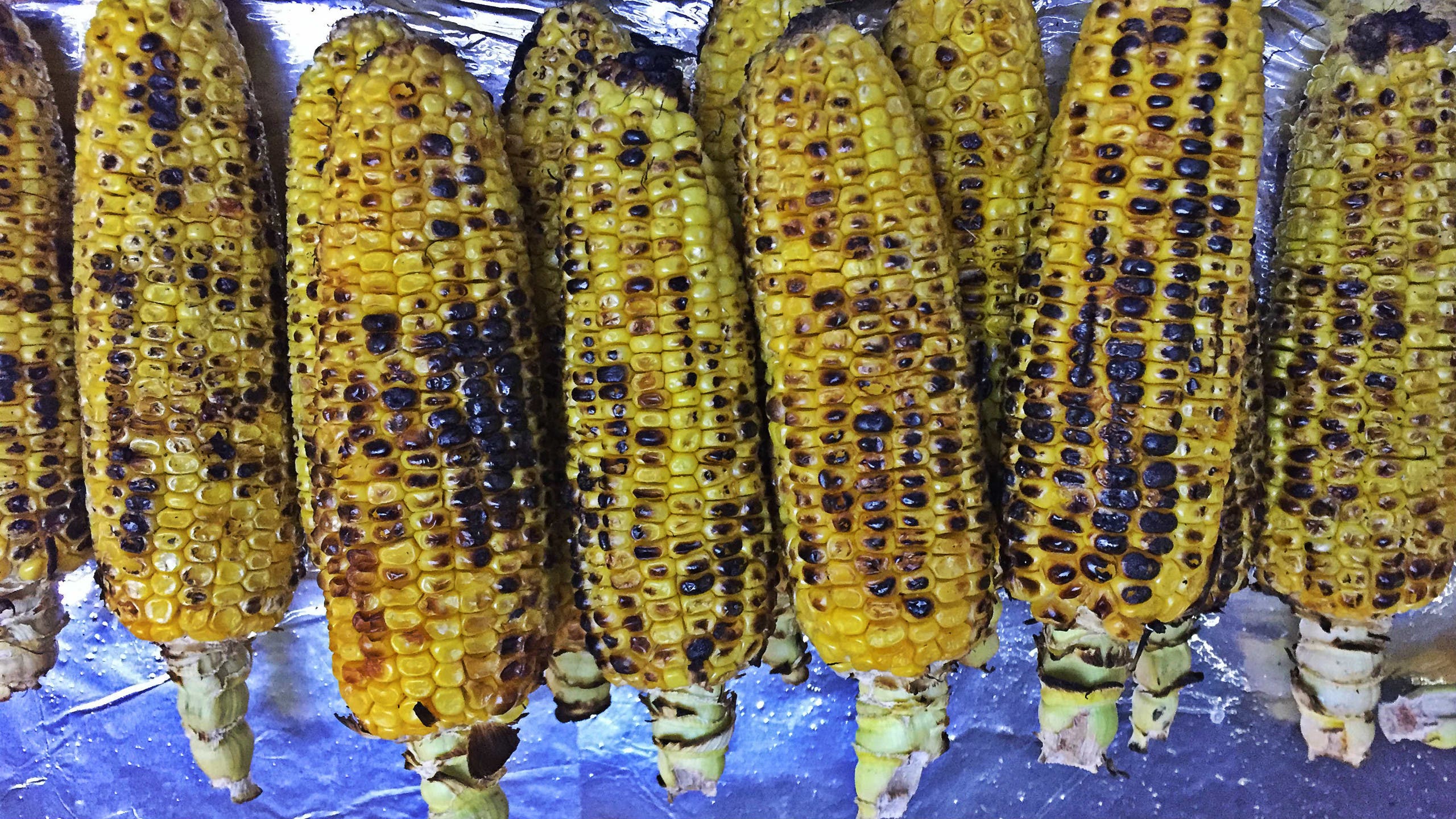 rachel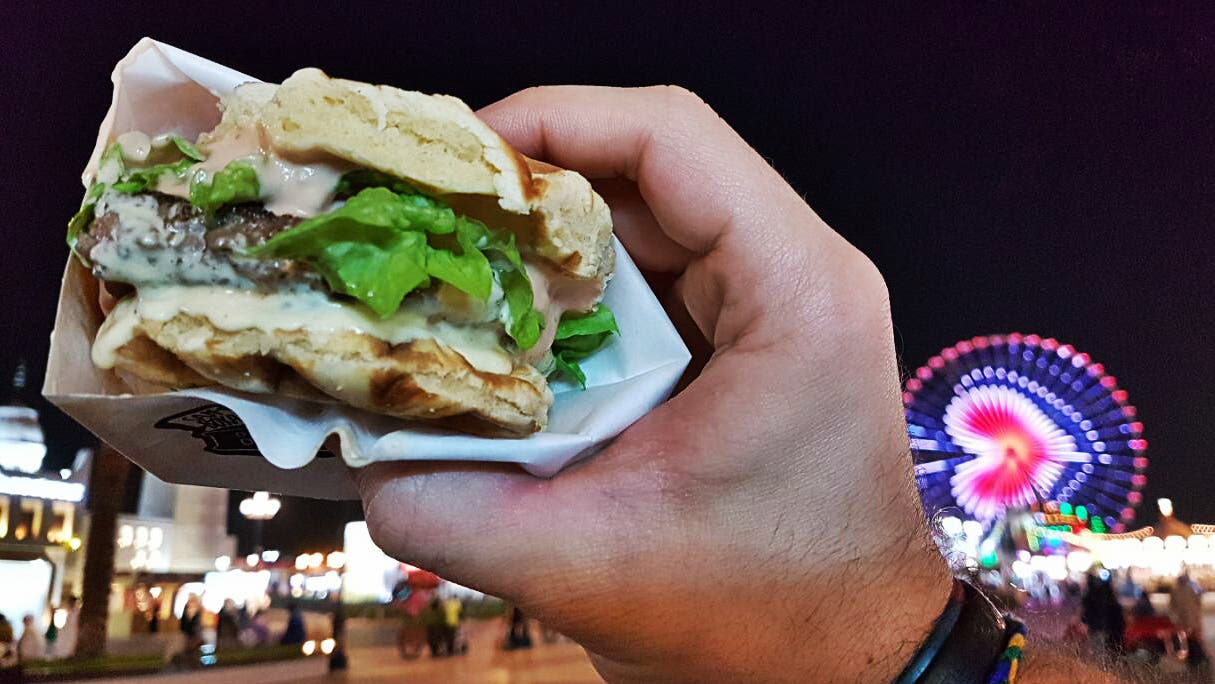 rachel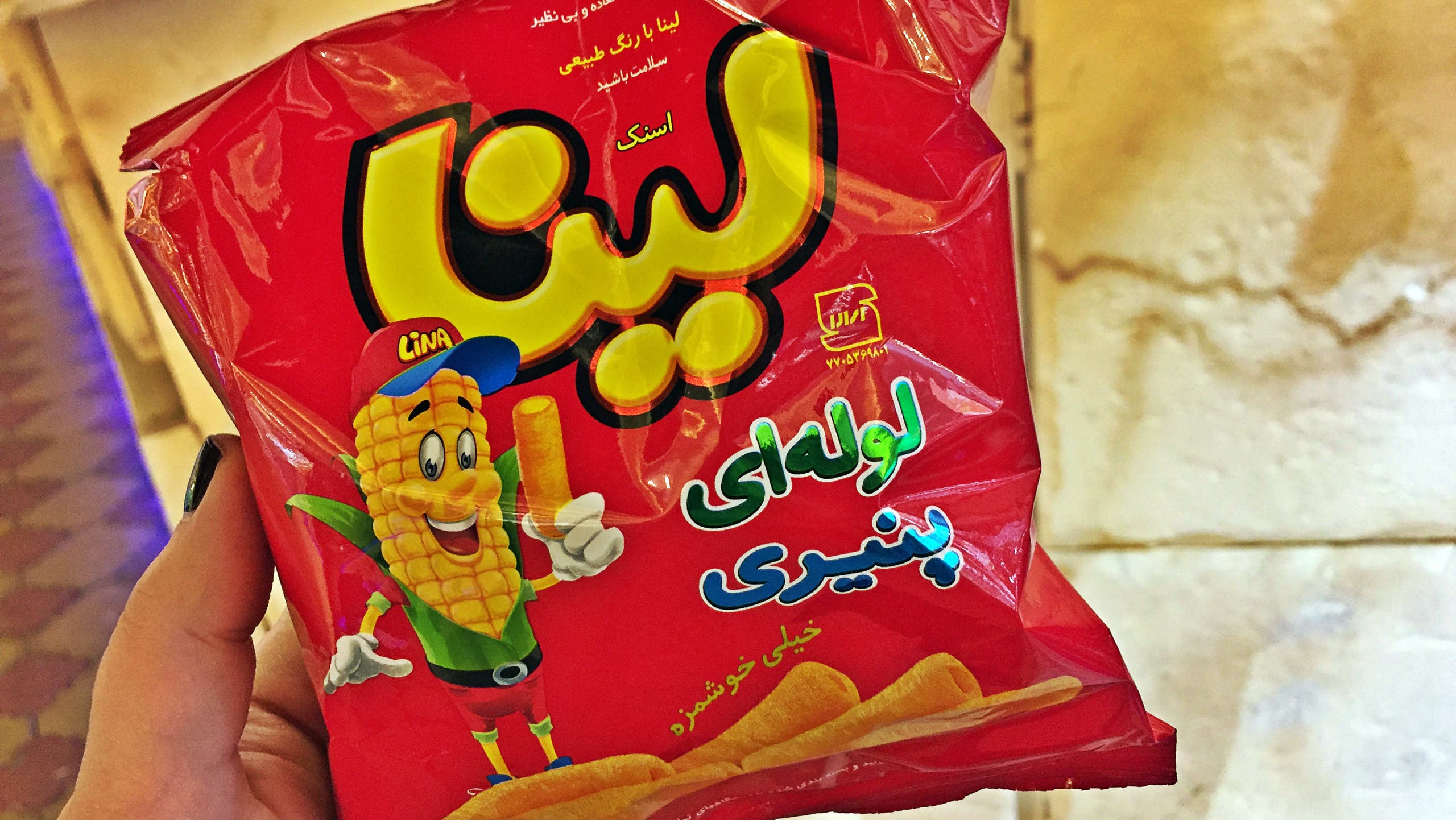 rachel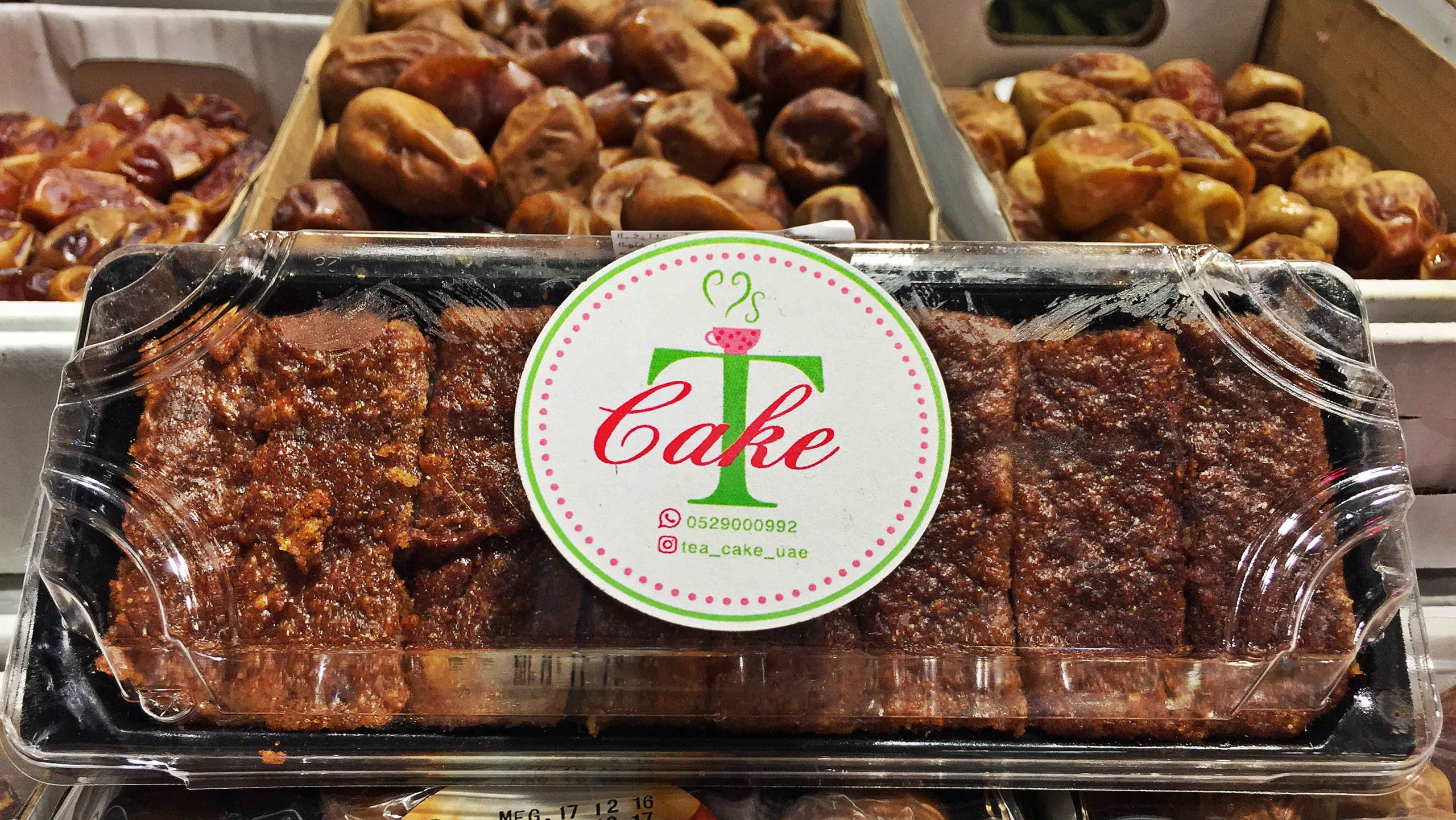 rachel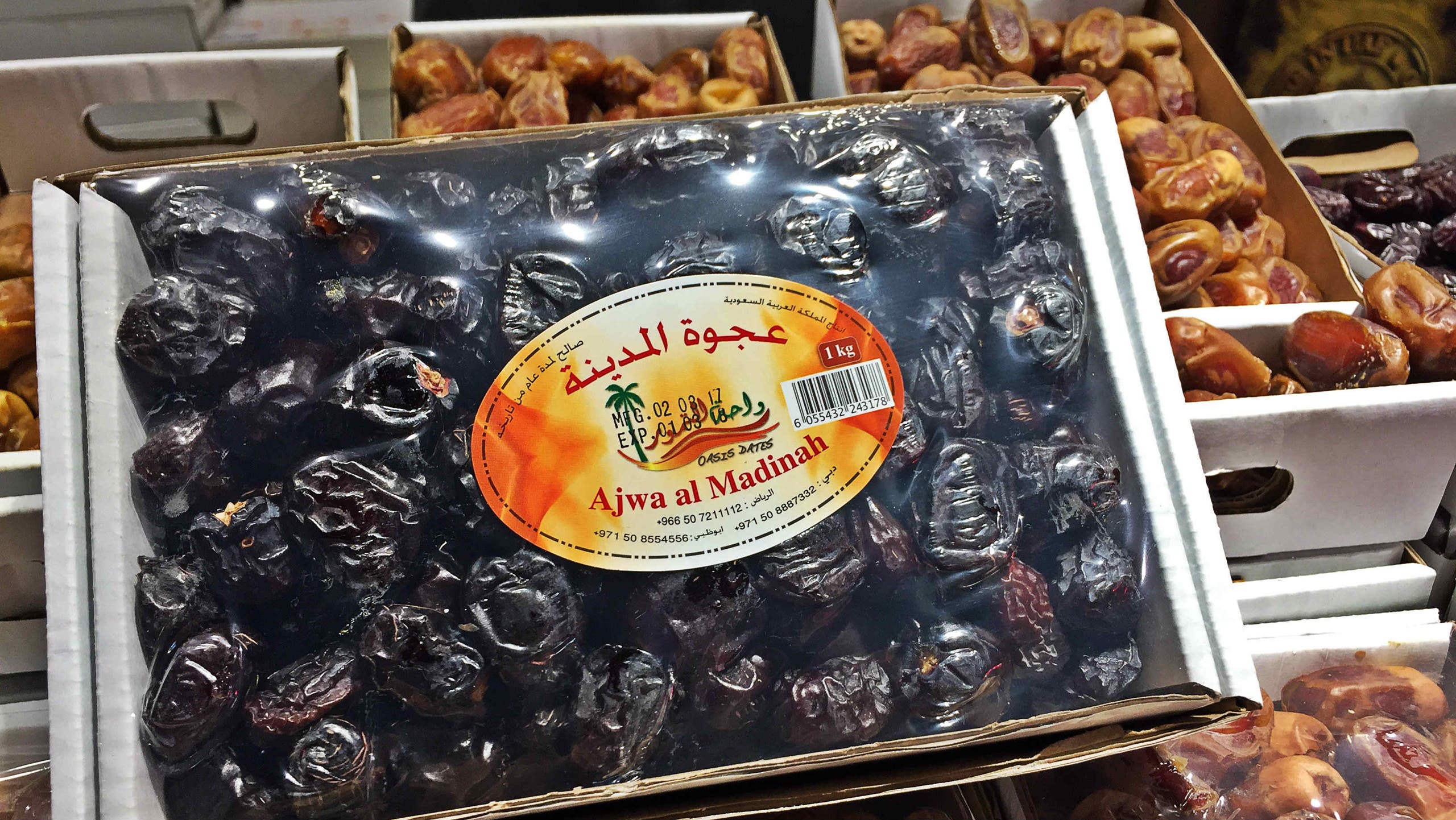 rachel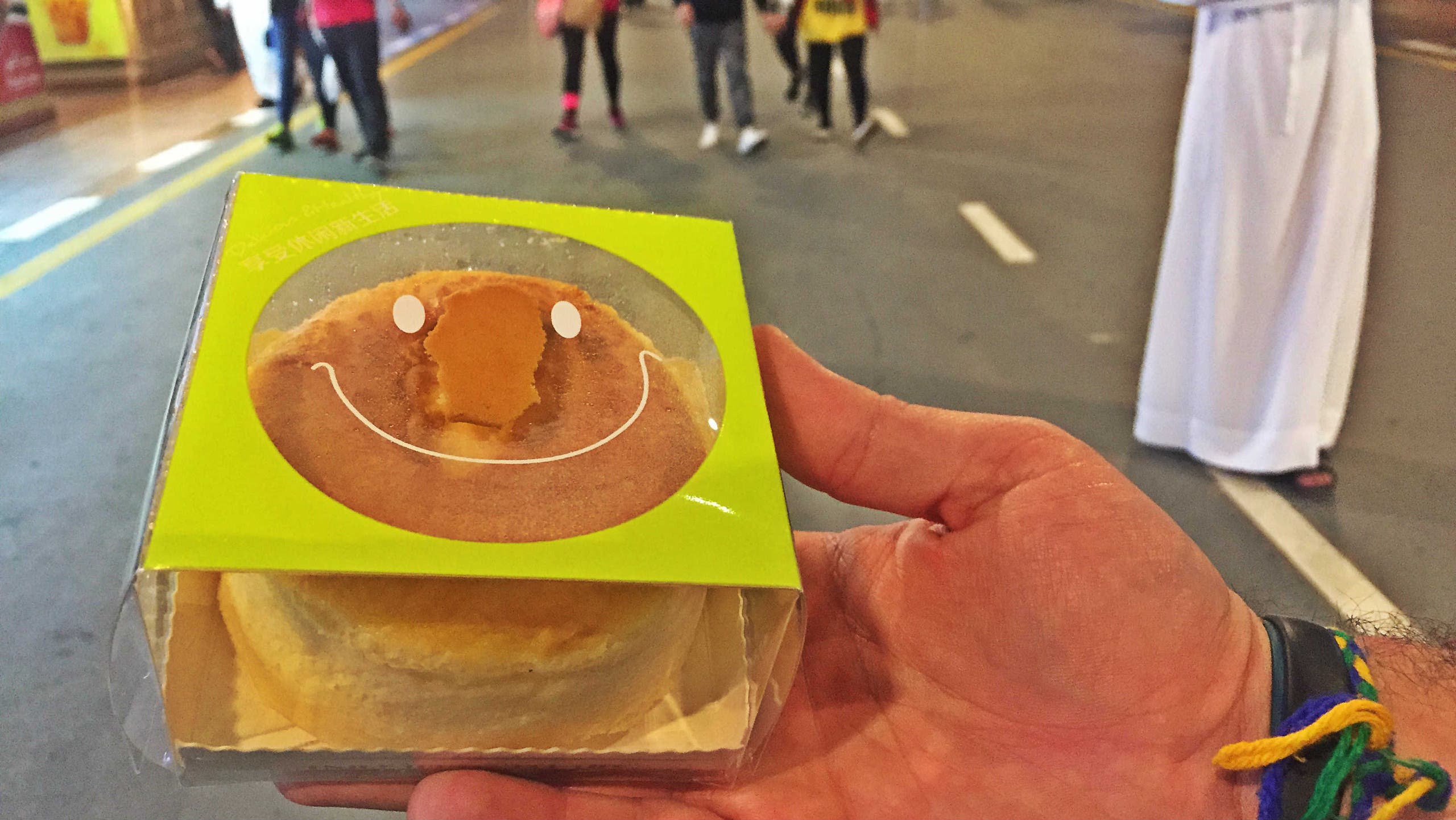 rachel

Cotton Cheesecake
Country of origin? Japan
Don't be fooled by the name. This street dessert isn't a traditional cheesecake. The Japanese version is best described as a combination of sponge cake and cheesecake that isn't overly sweet.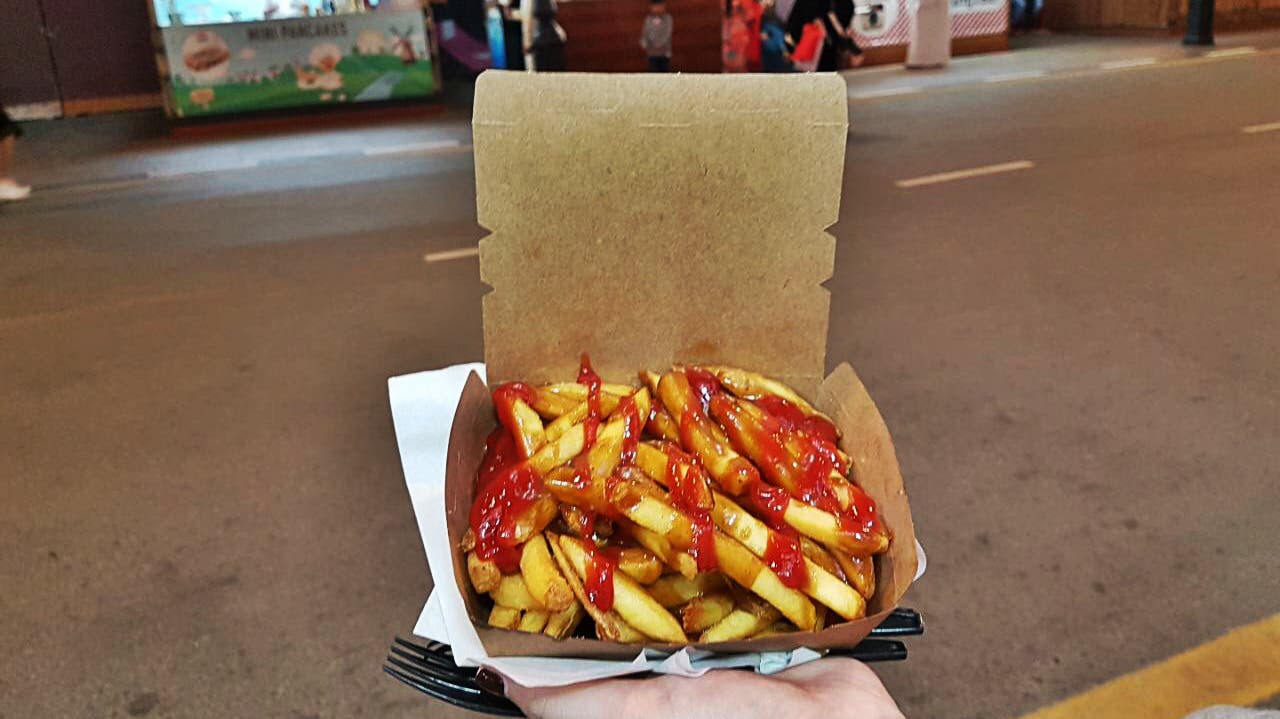 rachel

Poutine
Country of origin? Canada
Traditionally, poutine comprises French fries and cheese curds topped with a light brown gravy, but the stall we visited offered everything from British to Italian versions. We opted for a Belgian version (fries, ketchup and mayonnaise – added after the photo was taken), as we weren't too keen on the curds.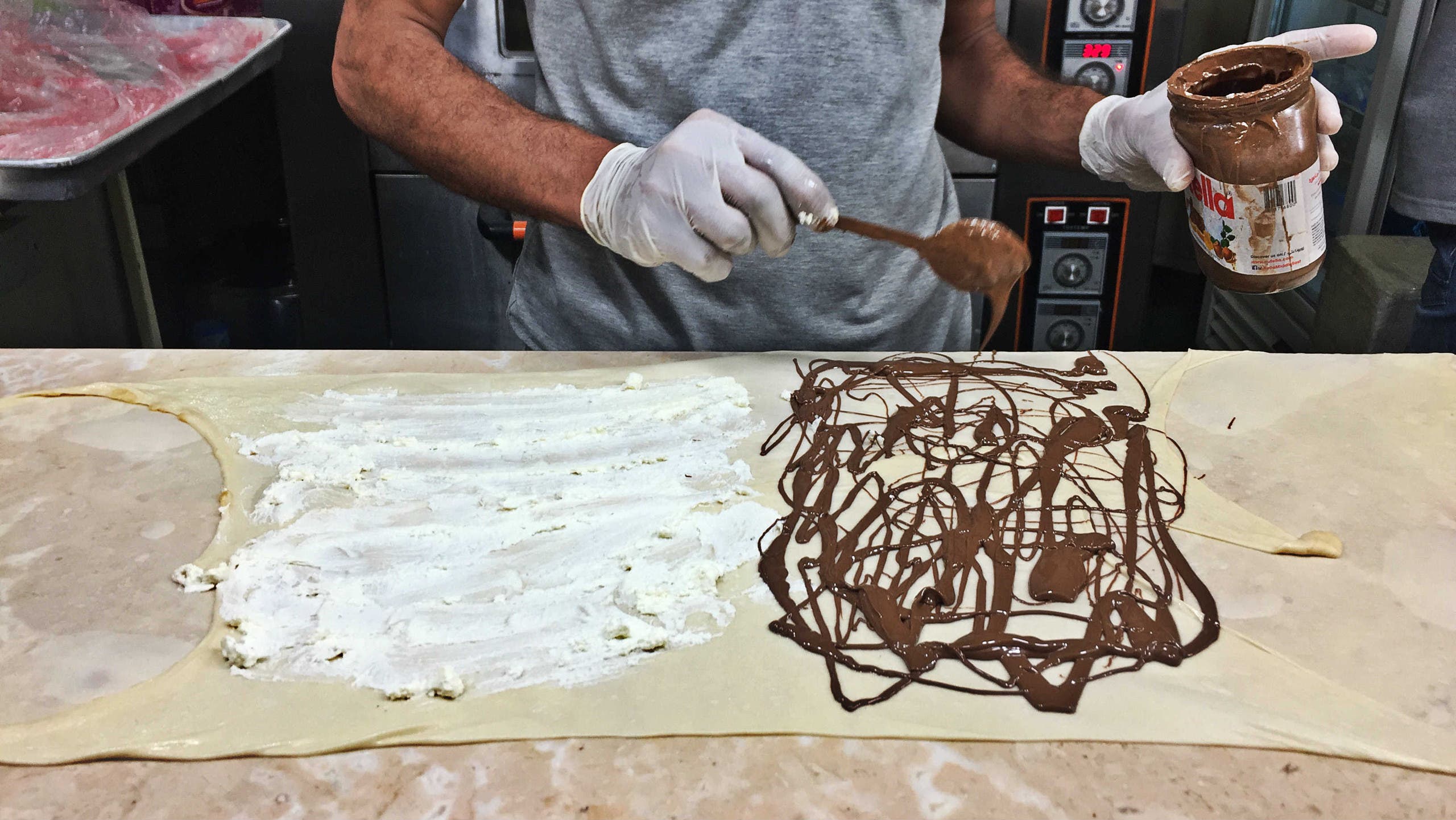 rachel

Feteer
Country of origin? Egypt
During a visit to Egypt, there are several things you need to sample – such as koshari, sugar cane juice, foul and falafel – but considering these are widely available across the UAE, we thought we'd go for a less commonly known street food: feteer. Although you'll see it described in English as a pie, think of it less of a chicken pie and more of a pastry.
At this hut, the bakers tell us that they come to Dubai every year from the Egyptian city of Mansoura to sell their feteer during Global Village season.
"We're very popular with the Khaleeji visitors and Egyptians, of course," one tells us. "Everybody likes cheese and plain varieties, but a Nutella-filled one is now the go-to with the younger crowd."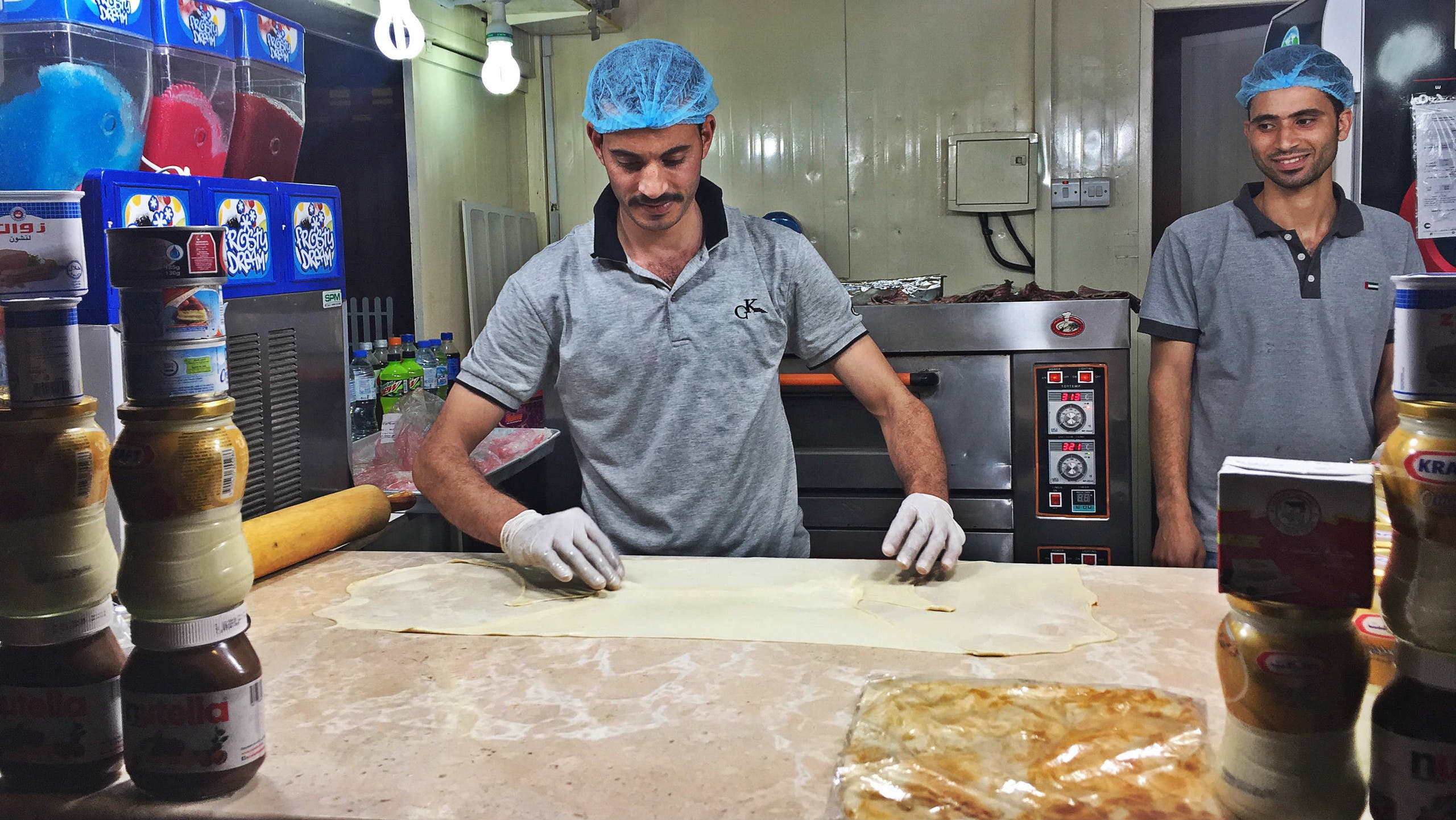 rachel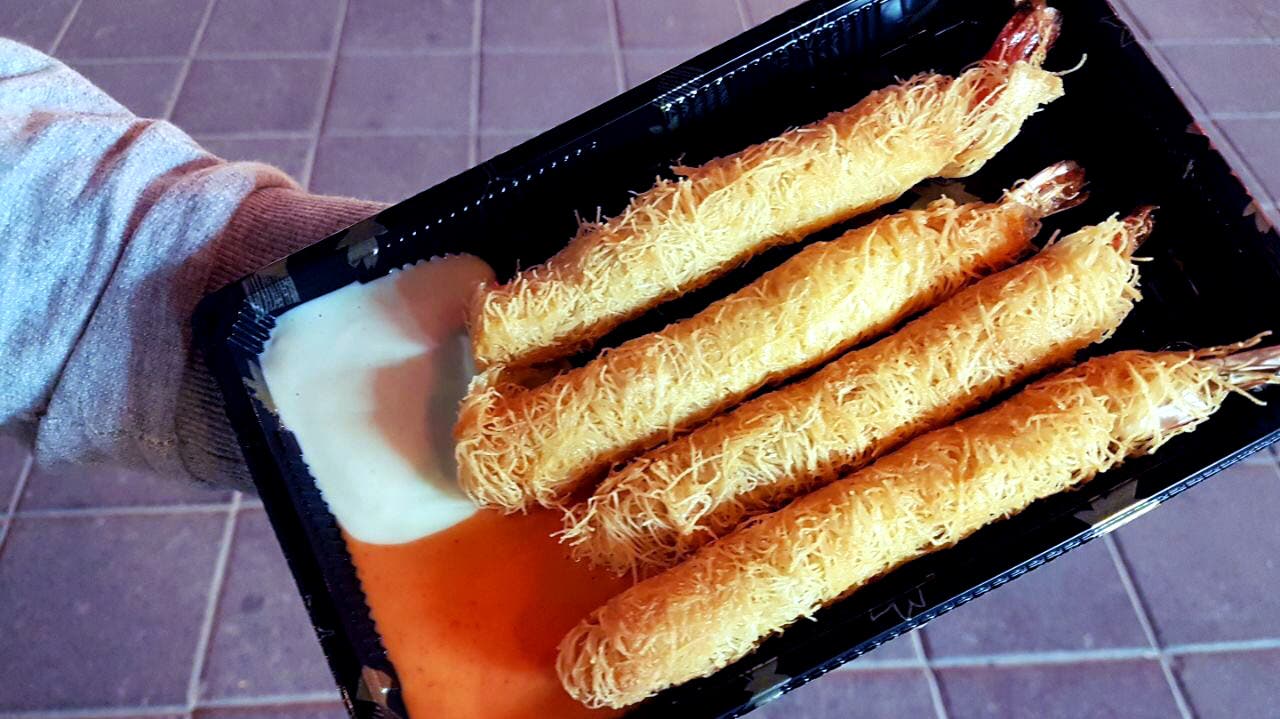 rachel

Kunafa Shrimp Tempura
Country of origin? No idea
And finally, we were unable to find out where the kunafa shrimp tempura originated – and the hut we bought it from was a UAE brand – but whoever invented it deserves an award. Why? In the words of Joey Tribianni, "What's not to like?"
Friend shrimp? Good. Kunafa topping? GOOOD.
SHOW MORE
Last Update: Wednesday, 20 May 2020 KSA 09:53 - GMT 06:53