Being the first Emirati woman in the UAE to successfully pursue filmmaking is one of the few things Nayla Al Khaja is recognized for.
Nayla Al Khaja is an Emirati director and producer that has contributed a lot to the UAE film industry and brought laurels to the country.
Al Khaja has become an inspiration for all the aspiring filmmakers, especially women, in the UAE and the region.
The following are excerpts from an exclusive interview with Nayla Al Khaja:
Al Arabiya English: When did you know that filmmaking is your passion, and that this is what you want to do?
That is a very tough question. There is no particular point in time where I can say it was when I was 19 or 17, it was just an innate kind of structure in my DNA, and a fabric of my making that I am just insane about storytelling.
As I grew up, I used to watch many independent feature films. My father is a film collector, so I think that majorly influenced my career choice or instilled a passion for the love of the arts, culture, and storytelling.
Therefore, I could say it was nurtured from a very young age.
Al Arabiya English: How did your parents deal with it, did it- at any point- clash with your traditions/culture?
It was very difficult when I told them I wanted to go and study in Canada. They were completely against the idea. They told me I had to get married.
Therefore, I found a potential candidate and I got married the first time.Then they were fine with it, so I went and I studied and I came back, I got the most amicable divorce and then I got married again.
That is the route I took to get an education.
Al Arabiya English: From your experience, what would you say are some major differences between studying media in the UAE and Canada?
Being outside my comfort zone has actually really pushed me to have a broader perspective on life, which I really believe influences my film making story lines.
In addition, there is more tolerance. Which is very important, because I feel if you were a tolerant person and you do not judge others, it also reflects in your art form.
So yes in that way, in a humanitarian point of view, it has helped me a lot.
Al Arabiya English: How did the various awards from 2012 till now make you feel?
I was very proud of the award I won in the Florence festival because they had over 50 films and to win outside my country is very important.
And to see my film on a big screen in front of an Italian audience was such an amazing experience, an experience that made me realize that no matter how old you get, or how much you learn, you always feel like you are at the start of your career, because you figure out there is so much left to do and explore.
I always tell myself that we need to create content that does not just stay here. We are looking at the globe, and now with technology the globe has become a very small place. So, instead of just narrating our stories to Arabs and our own people it is very important to actually take them and package them for the rest of the world, as opposed to always bringing content from outside.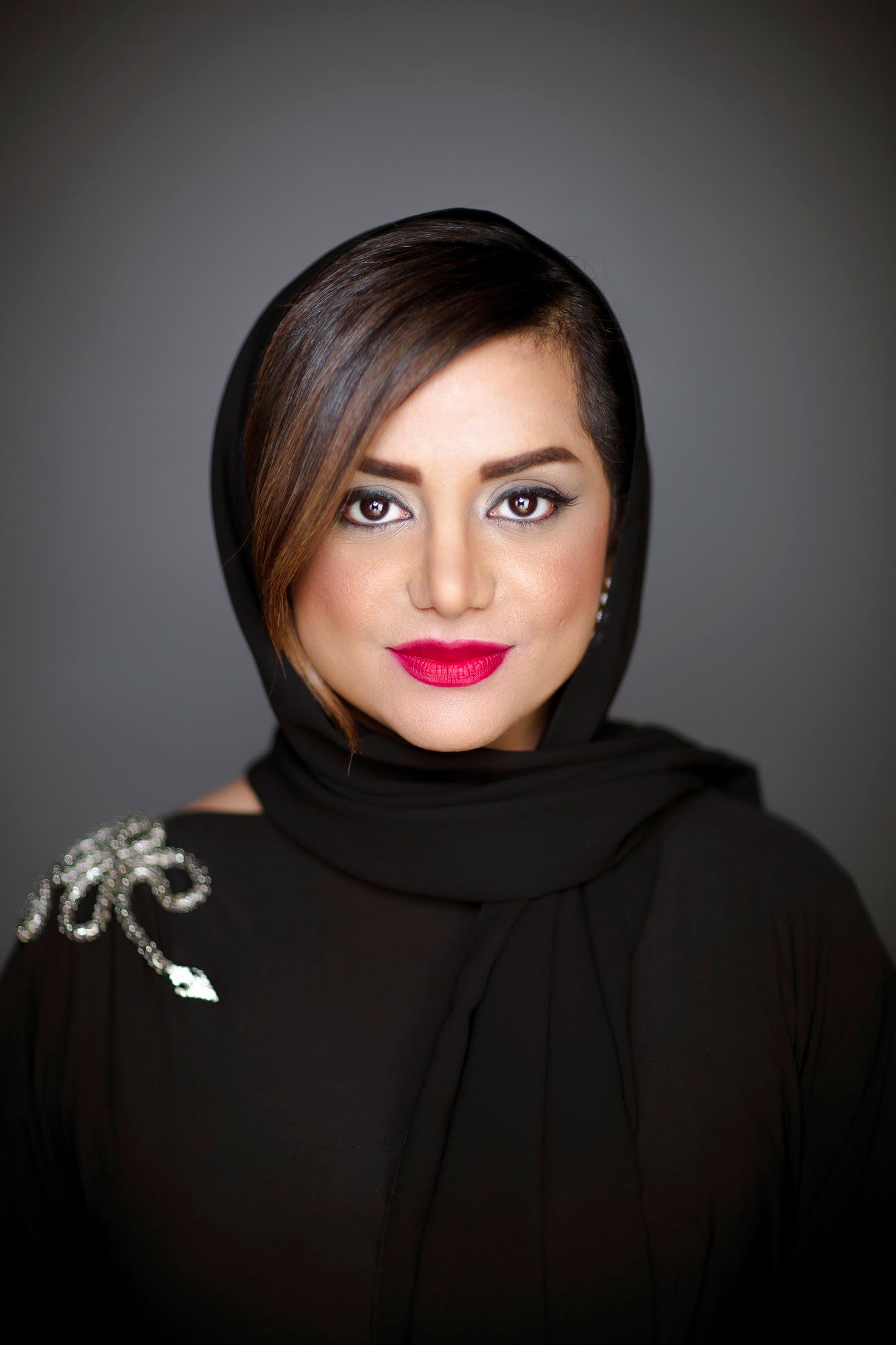 Nayla Al Khaja
Al Arabiya English: Ever since then, have you noticed your impact as a woman filmmaker in this region?
To be recognized as part of the Top 50 Most Powerful Arab Women 2012 is obviously very encouraging, it gave me a big boost; however, it also puts a big responsibility on my shoulders. It means that I have to keep pushing harder and reaching higher heights.
I make sure that I respect my work and I produce the most quality work.
It is nice to know that I am making a bit of a difference in some people's lives and I hope that as a team we make a difference on a bigger scale.
Al Arabiya English: What advice would you give people who just started filmmaking, something that you did not think of when you started?
Of course you are going to have people who will fight you or oppose you, and people that make your life more difficult, but that is challenging it keeps you on the edge and it keeps you always innovating and trying out new things in life.
Al Arabiya English: Can you talk to us more about 'The Scene Club' and the motive behind it?
The Scene started 10 years ago as an initiative to showcase independent films that are not in cinemas. We have been running ever since, and we have had over 200 films so far.
What we do is we buy films and we show them in their original content without any censorship. It has been such a blessing.
We started with 50 subscribers and now we have over 19,000.
We also just a partnership with 'Roxy Cinemas' where we show our films at Box Park,City Walk and the beach. This is amazing because we are able to create a small community of filmmaking.
On June 14, we have launched a new program called "Made in The UAE" in Box Park. So we bring a film and then we bring four people who took part in making the film and then we dissect the film- as in analyzing it live in front of an audience.
Explore: The Scene Club
Al Arabiya English: You have recently stressed the importance of generating support for the business side of the UAE's film industry, can you explain why?
Because you have all this talent but no one is really doing anything about it. We need the government to create a professional film fund panel, where they produce at least a minimum of two films a year.
I will give you a very strong example. The Saudi film 'Wadjda' that was directed by Haifaa Al Mansour received funds from Germany. If a funding system did not support 'Wadjda' maybe -I am not sure- the film would have never seen the sun.
It is my dream to see UAE films in Cannes and Berlin and all these big festivals.
They have to be these independent cultural films, not big budgeted, but beautiful stories from the city that is told through government support and then is distributed.
It is not just about making the film; it is the aftermath of the film that people do not think about –like the distribution, sales, marketing- all that should be incorporated in the film fund. It should definitely be competitive.
It is definitely impossible to be 100 percent local Emirati for the fund, because obviously we make a small portion of the industry, so we would have to work with all the different nationalities here. We can all come together and make something amazing.
Al Arabiya English: Are you currently working on any new project(s)?
Apart from 'Made in the UAE', D-SEVEN Motion Pictures is producing a short film called "Wait". I am also almost near completion of my script for my feature film "Animal". We are also cooking up our YouTube show that will go on my Channel soon. We are very busy creating our own content.
WATCH: Trailer of Nayla's first feature film, Animal.
Al Arabiya English: What was one of your most favorite movies that you have directed/produced and why?
I think my first film 'Arabana'. Ironically, I think it is my favorite because it was my first film and because it was a very personal story.
Also because I shot on a 35 mm. It is so sad because it was the first and last film that was shot on a 35 mm, and I promise you no digital camera could come near the 35mm.
When you know you only have three takes, because the film reel will finish, you work very hard to make sure the actors are on point. That is something many filmmakers do not know now. They get lazy because its digital, meaning you can take as many shots as you want.
After 'Arabana', the whole industry became digitized.
Al Arabiya English: Is there any specific message you would like to send out to all the independent filmmakers within the UAE? And specifically to Emirati women that aspire to be as successful as you are?
#JustFilmIt
SHOW MORE
Last Update: Wednesday, 20 May 2020 KSA 09:50 - GMT 06:50