Inspired by the colors of Turkey's traditional "evil eye" lucky amulet, a Turkish designer has wooed London Fashion Week, kicking off the event to a colorful start on Friday.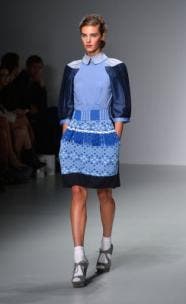 Models present creations by Bora Aksu during the 2014 Spring/Summer London Fashion Week in London on September 13, 2013. (AFP,
Designer Bora Aksu "whisked trend-setters away from Britain's dreary autumn drizzle," Agence France-Presse reported in comments on the Turkish designs.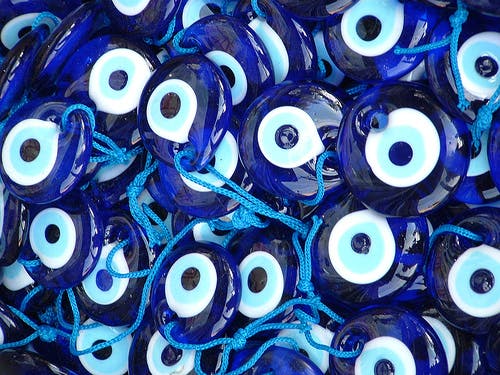 For Aksu, the colors of the "evil eye" amulet – indigo, white and pale blue – came as inspiration flickr
"I felt that I wanted to re-ignite the passion coming from the rich culture and traditional artistry of Turkey that had inspired me in the first place."

Hot Mediterranean color punctuated Aksu's show, including a bright golden-yellow skirt and a majestic floor-length fuchsia dress, mixing quilted cotton, silk tulle and delicate croche.
SHOW MORE
Last Update: Wednesday, 20 May 2020 KSA 09:41 - GMT 06:41