From exposed breasts to Japanese origami to the ration-era Forties, Sunday's installment of VIP-filled Paris Fashion Week had it all. Here are the spring-summer 2016 collection highlights.
Kenzo's delicate precision
Celine's ingenious Fourties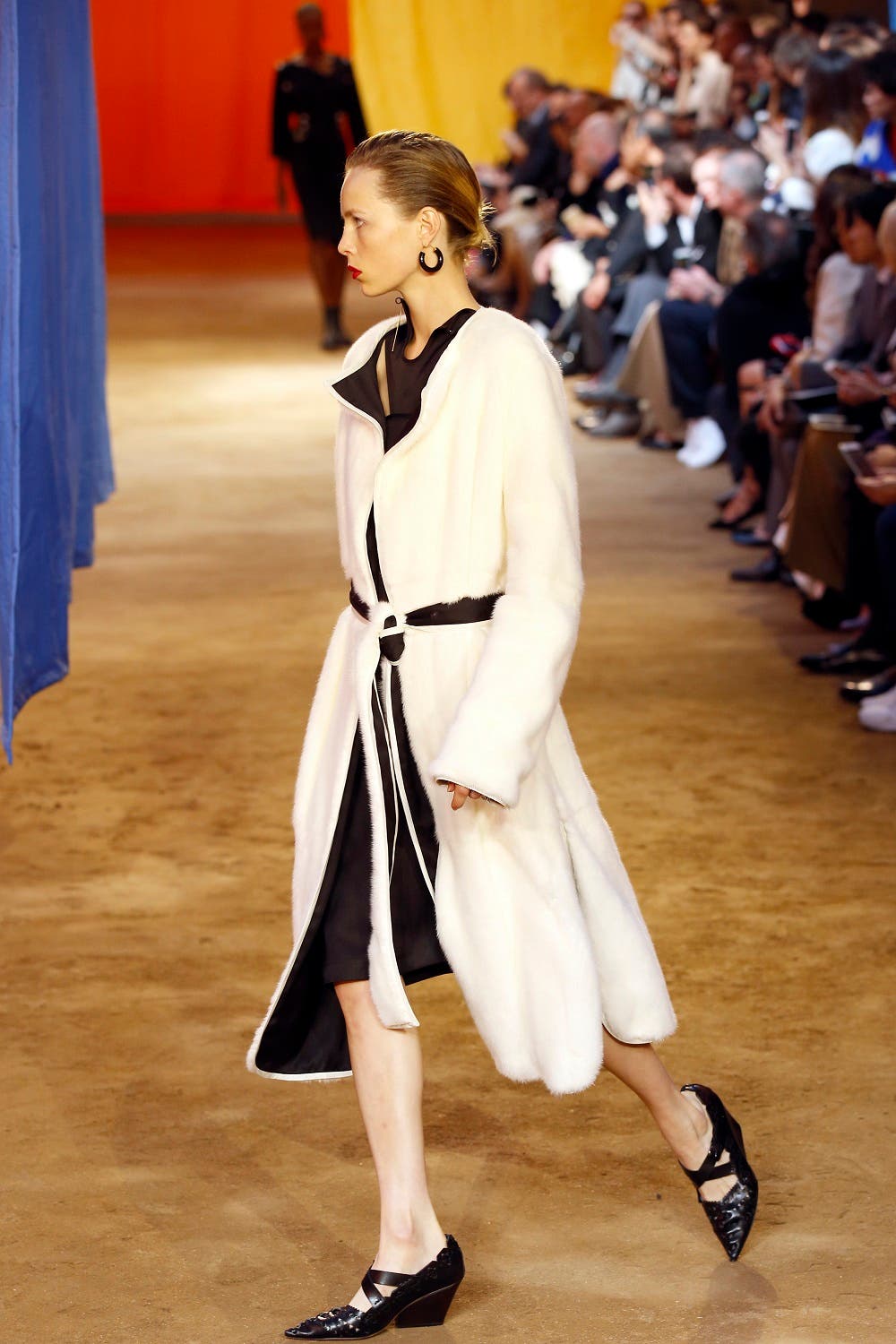 A model wears a creation for Celine's Spring-Summer 2016 ready-to-wear fashion collection. (AP)
Dior's 1949 New Look — when post-war rationing ended and full length dresses came back — is normally the earlier chronological starting point for the day's diverse catwalk styles.
Nina Ricci's sheer sensuality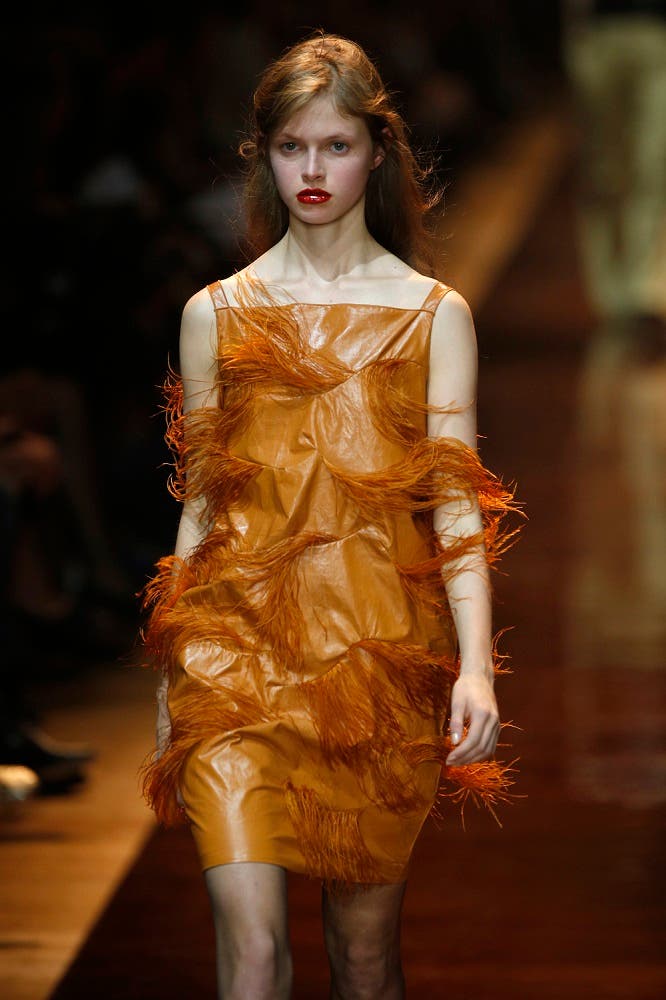 A model wears a creation for Nina Ricci's Spring-Summer 2016 ready-to-wear fashion collection. (AP)
A foxy belted, shiny coat showing décolleté and worn with nothing else underneath was the opening statement at Nina Ricci — a sign that in only his second show for the historic brand, talented designer
SHOW MORE
Last Update: Wednesday, 20 May 2020 KSA 09:48 - GMT 06:48