Rapper Kanye West is now a billionaire thanks largely to the basketball shoes bearing his name that he developed with Adidas, Forbes magazine said Friday.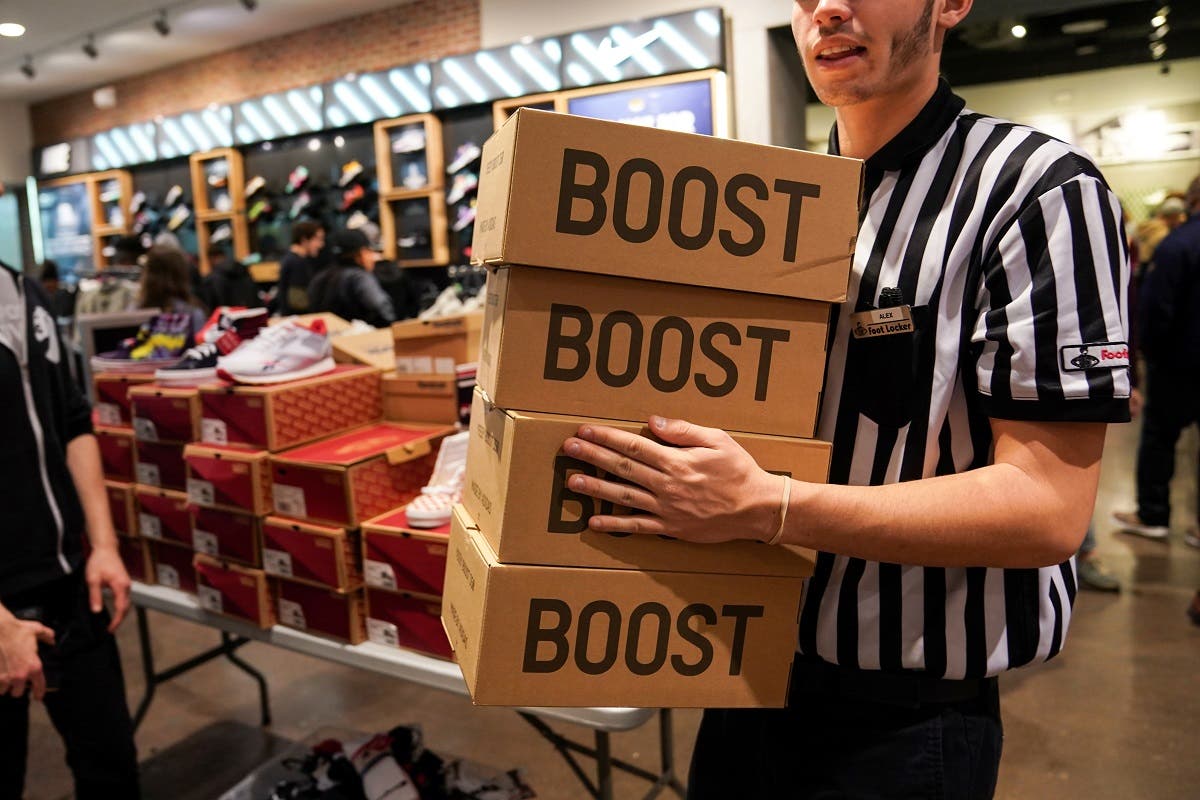 A Foot Locker employee retrieves boxes of Kanye West's Yeezy shoes in King of Prussia mall on Black Friday, a day that kicks off the holiday shopping season, in King of Prussia, Pennsylvania, U.S., on November 29, 2019. (Reuters)
Forbes said that for years West has been pressing the magazine to be listed as one of its mega-rich but that it declined, for lack of proof.
SHOW MORE
Last Update: Wednesday, 20 May 2020 KSA 09:58 - GMT 06:58