New research has added to tentative evidence that eating chocolate in modest quantities may be good for the heart, its investigators said on Tuesday.

Scientists in Britain looked at data from nearly 21,000 people who filled out questionnaires about their lifestyle, and had their health monitored for more than 11 years.

Their average daily consumption was seven grams (0.25 ounces) of chocolate, ranging from none to 100g.

The top fifth of chocolate-eaters were 12 percent less likely to develop heart disease and 23 percent less likely to suffer a stroke compared to the bottom fifth of consumers, the researchers found.
Infographic: Chocolate: not so naughty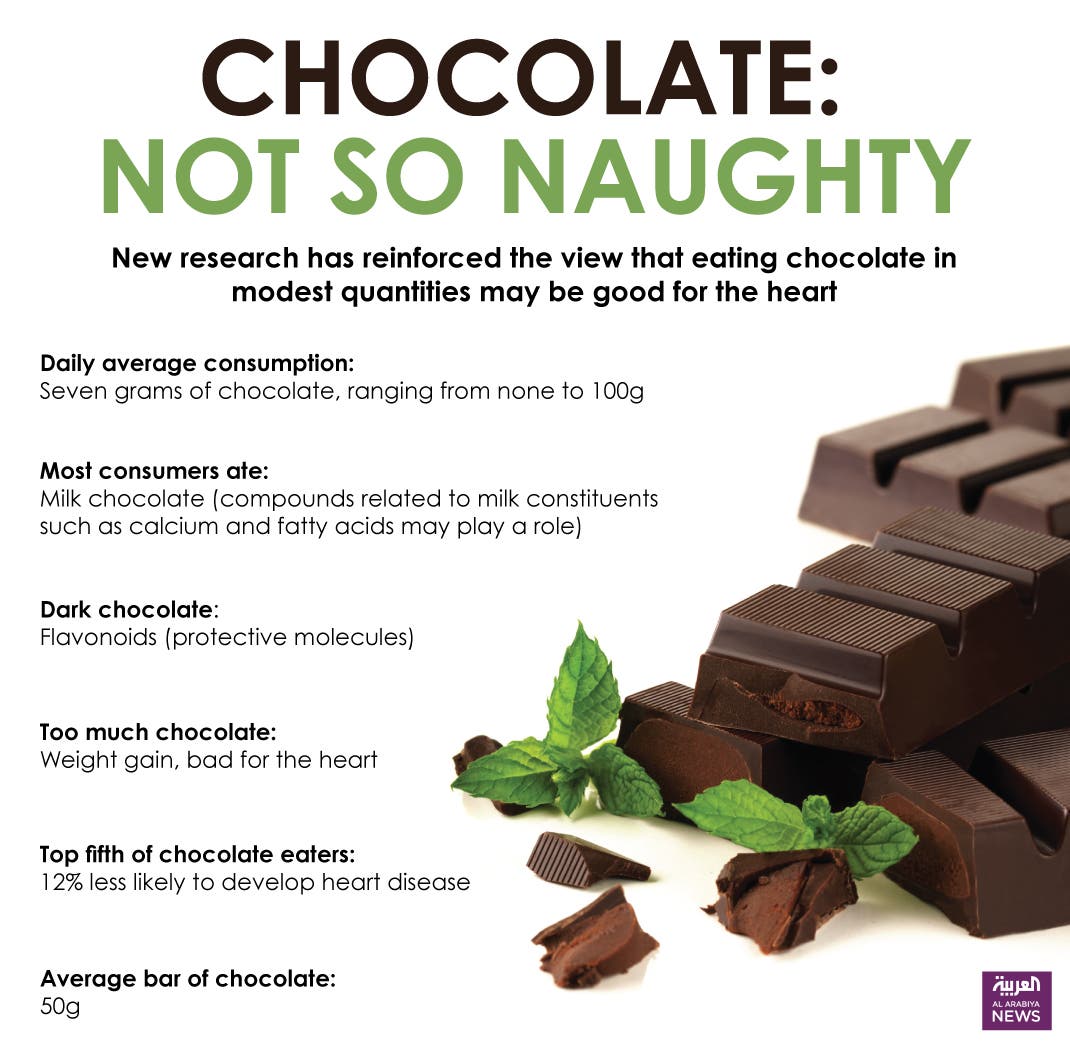 Infographic: Chocolate: not so naughty
SHOW MORE
Last Update: Wednesday, 20 May 2020 KSA 09:47 - GMT 06:47