Thrill-seekers get ready: a date with yourself and nature on the longest and highest zip line in the world will soon become a reality.

Toro Verde in partnership with Ras Al Khaimah Tourism Development Authority (RAKTDA) has on Tuesday announced that it will be launching the world's longest zip line on the UAE's highest peak, Jebel Jais this December.

The zip line is set to be more than 28 soccer field in length, with those experiencing the hair-raising journey expected to travel at speeds of between 90 to 130 kph. What's more, the cable itself will weigh in at seven tonnes and will consist of two lines, allowing friends and family to take part in the bucket list flight together.
The UAE's highest mountain in Ras Al Khaimah to host the longest zip line in the world from BroadcastExchange on Vimeo.


The exact length of the zip line is being kept a closely guarded secret until the multi-million dollar adventure tourism product's opening at the end of the year. Then it will be certified by the Guinness World Records, with the zip line itself also expected to be named as the world's highest zip line as well.
Heart-pumping journey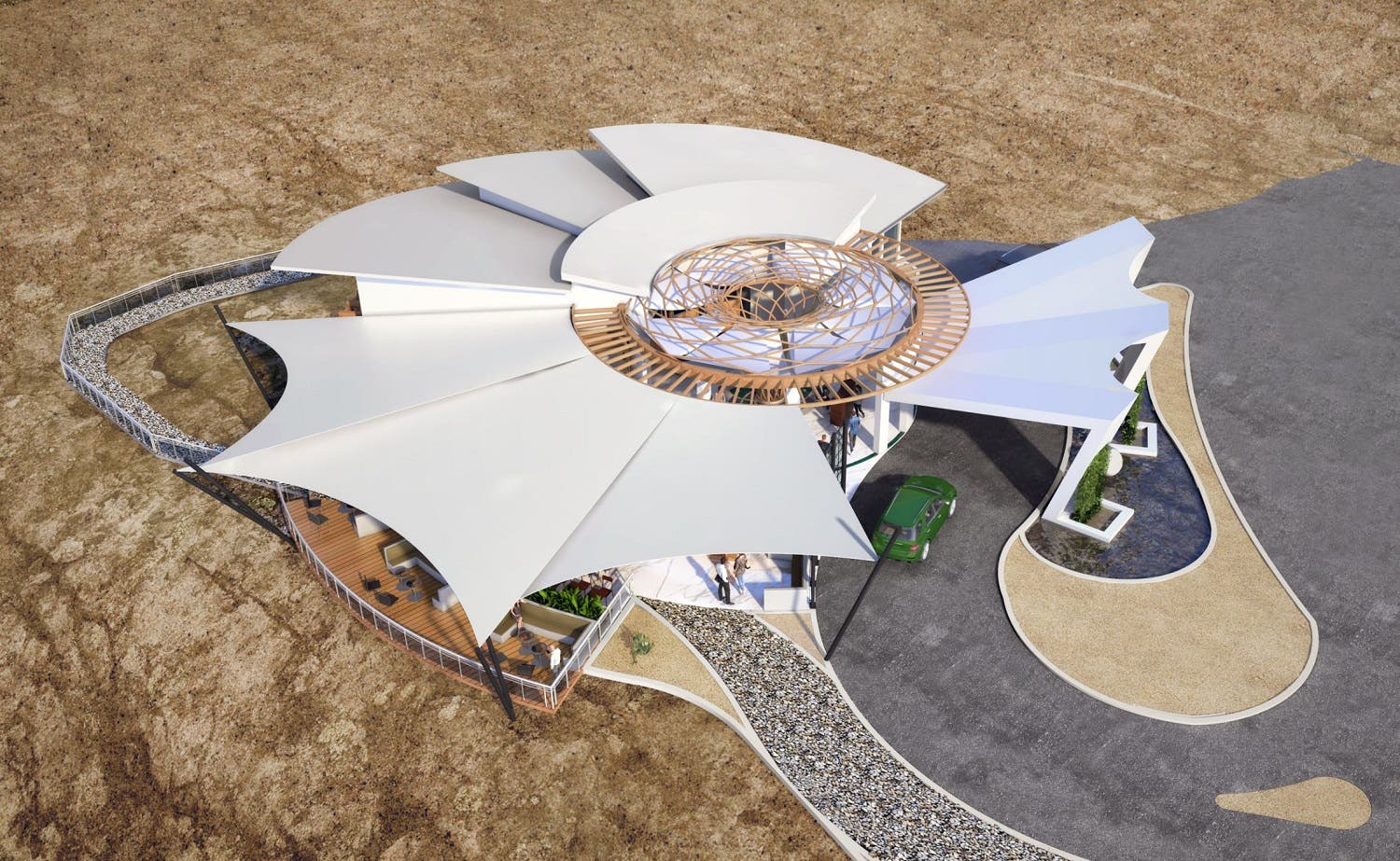 Ras Al Khaimah - World's longest Zip Line welcome center. (Courtesy: RAKTDA)
SHOW MORE
Last Update: Wednesday, 20 May 2020 KSA 14:01 - GMT 11:01