Taiwan, one of the four 'Asian tigers' with a per capita income of nearly $40,000, has pulled out all the stops to woo tourists from Gulf countries. There is a daily direct flight from Dubai to Taipei, capital of Taiwan, which offers a whole range of Islam-compliant facilities and amenities to make life easy for Muslim travellers.
Tapping the Muslim market
Muslim-friendly Taiwan
Casting the net wide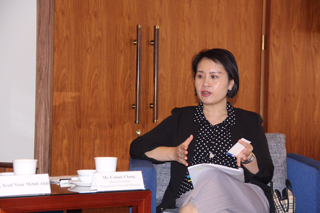 Connie Chang, Director General of Taiwan's National Development Council's Department of Overall Planning, is leaving no stones unturned to attract Muslim tourists.
SHOW MORE
Last Update: Wednesday, 20 December 2017 KSA 07:15 - GMT 04:15