Forget your typical peace sign, two fingers are so last century.
The original and parody 'Rabaa hands'
Last Thursday, Egypt's Health Ministry said that 623 people were killed, and thousands wounded, in what has been described by commentators as the worst day of civil violence in the country's modern history.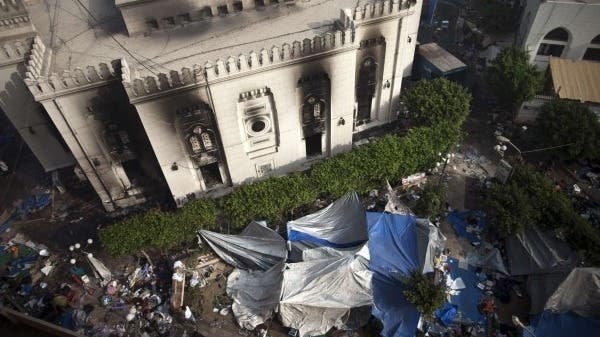 rabaa adawiya mosque afp
Several so-called "anti-coup" web pages called for all Facebook and Twitter users to use this sign in their display pictures to show their solidarity with those who were harmed during the clear-outs.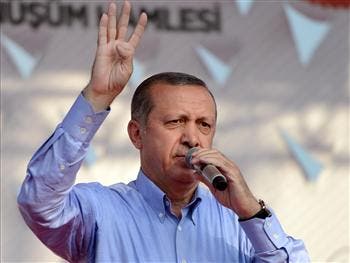 AA photo erdogan
'What is R4bia?'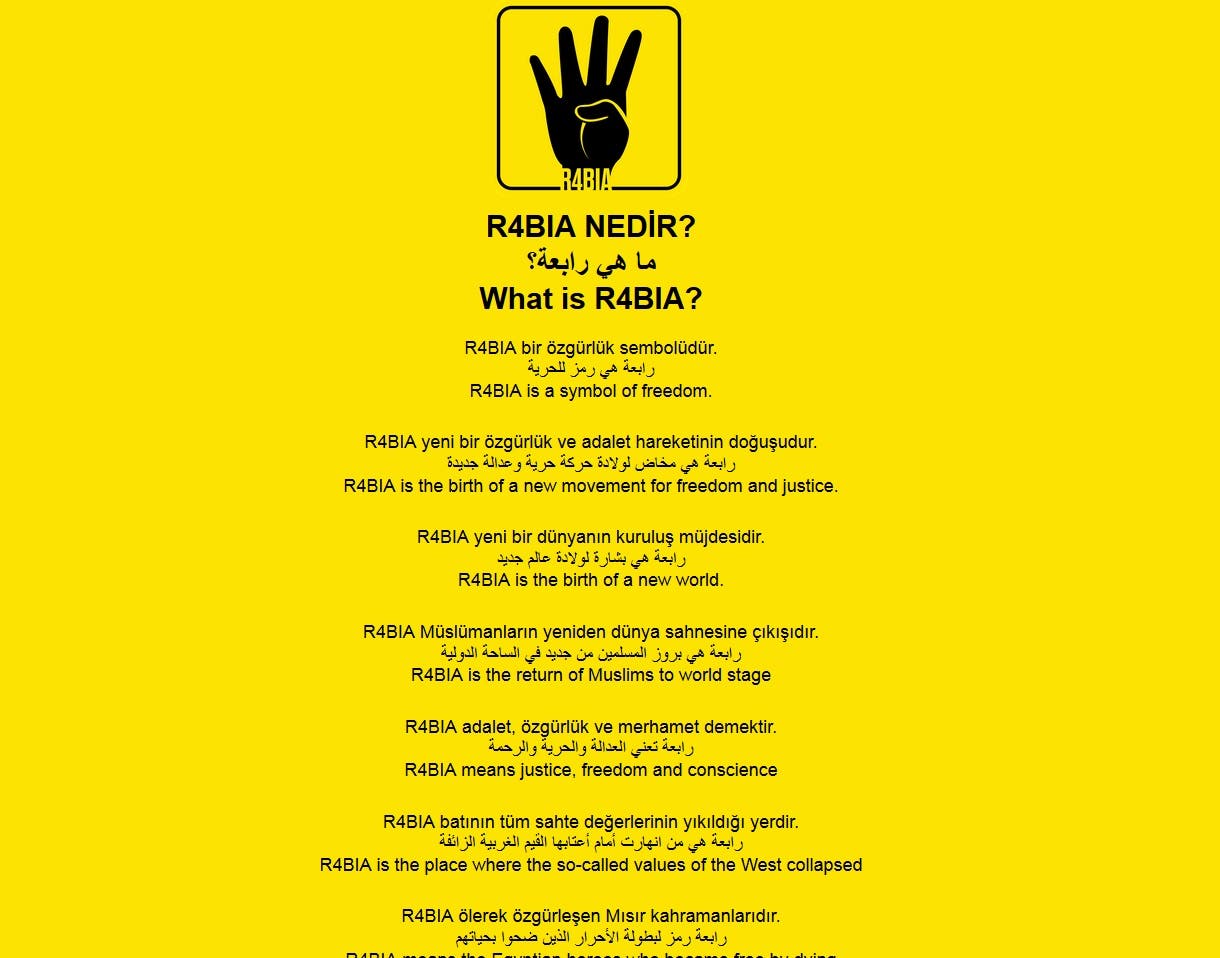 website
Despite the symbol having no clear origin, a website was launched by activists in Turkey called "R4bia.com," in reference to Rabaa square.
Make it five, not 'Rabaa'
Joke gone too far?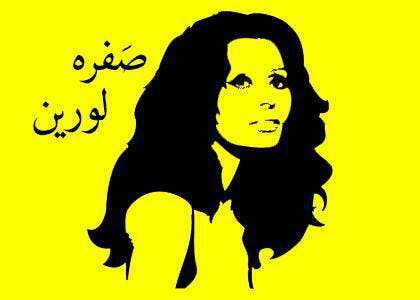 sofia
"In people's minds, it's not associated to the actual dispersal. It's a sign to show continued support for the protests that were there.
SHOW MORE
Last Update: Wednesday, 20 May 2020 KSA 09:41 - GMT 06:41