High-profile media companies including the New York Times, the Huffington Post and Twitter lost control of their websites Tuesday after hackers supporting the Syrian government breached an Australian-based Internet company that manages many major site addresses.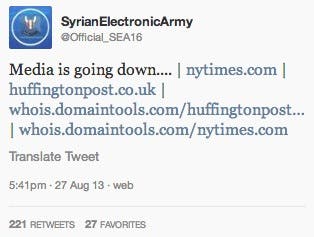 Media_Twitter
The Syrian Electronic Army (SEA), a group that has previously claimed responsibility for other such attacks, including on Al Arabiya social media accounts, asserted its responsibility for the hacks in multiple messages on Twitter.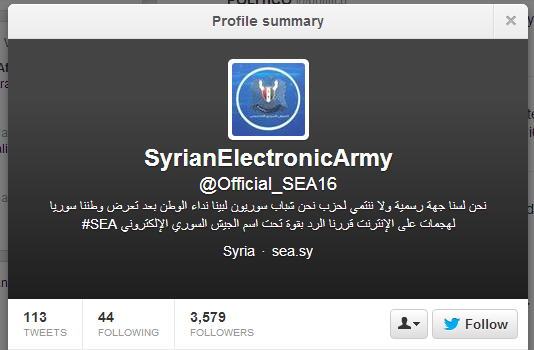 SEA_Twitter
The attacks came as reports of potential action by the U.S. government against the Syrian regime due to the recent nerve-agents atrocity in the country.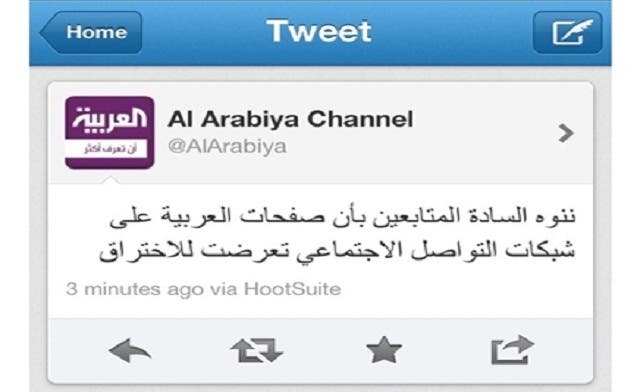 Hack_AA
In March and April 2012, the Facebook and Twitter accounts of Al Arabiya News Channel were infiltrated by SEA hackers who posted false news that they attributed to the channel.
SHOW MORE
Last Update: Wednesday, 20 May 2020 KSA 09:40 - GMT 06:40