Syrian President Bashar al-Assad appears to have resumed his public relations campaign, making a strong debut with CBS's Charlie Rose last week trying to swing U.S. public opinion against President Barack Obama's plans to launch a military strike on Syria.
Social media offensive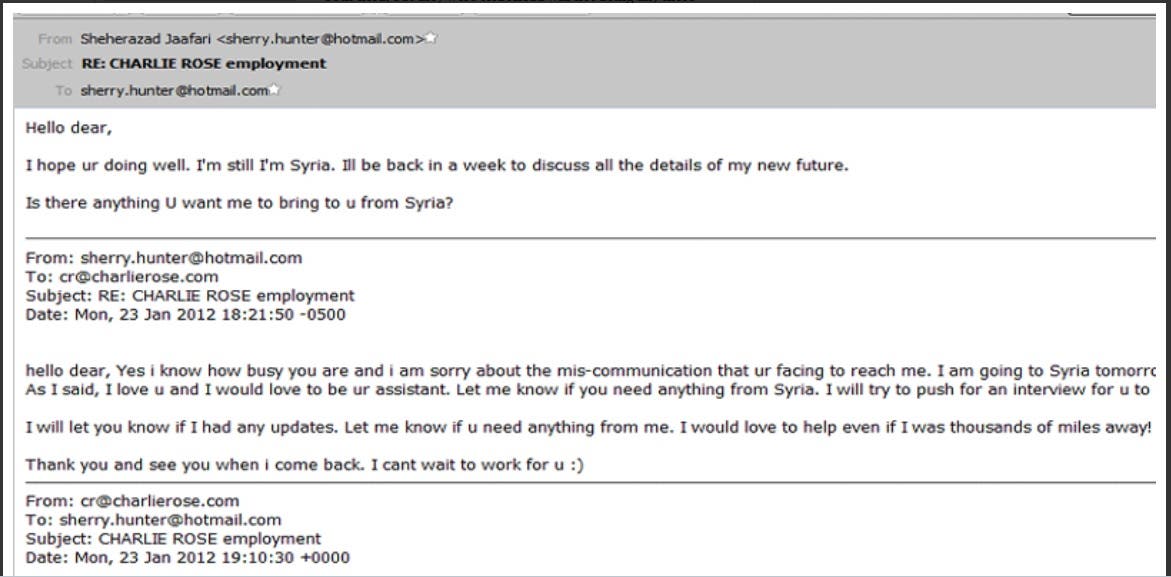 email al arabiya
Rose has been trying to have an interview with Assad since 2011. In a leaked e-mail obtained by Al Arabiya, Rose wrote to Jaafari the daughter of Syria's U.N. envoy, asking her to arrange for an interview with Assad.
Charm blitz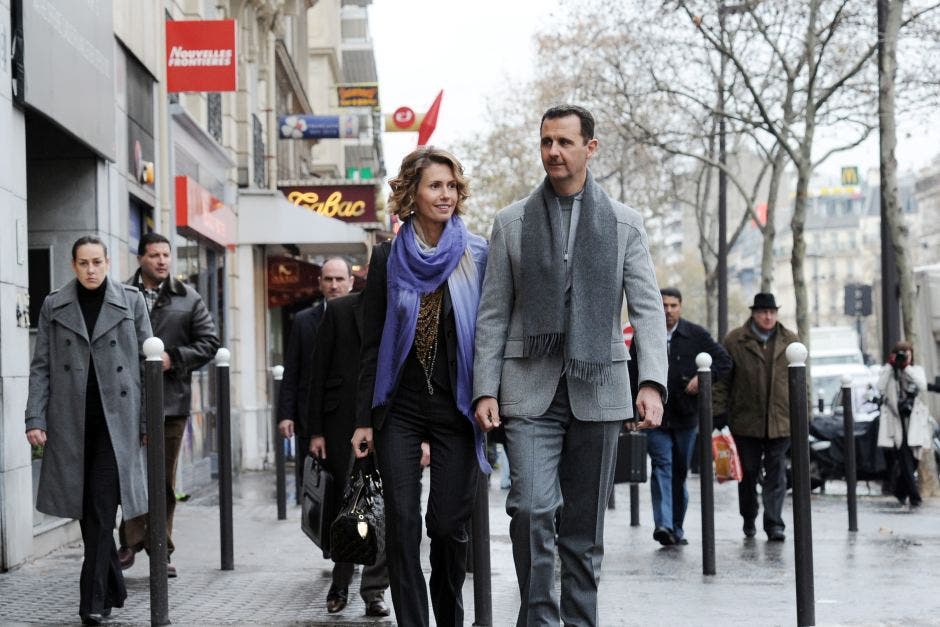 Asma Al-Assad with her husband in Paris in 2010. (File Photo: AFP)
"These companies have shown again and again that they will work with anyone, no matter how blood-thirsty the dictator is, no matter how cruel. These companies are out solely for money: they'll work for Qaddafi, they'll work with Assad. It doesn't really matter to them," said Foreign Policy editor Kenner.
Leaked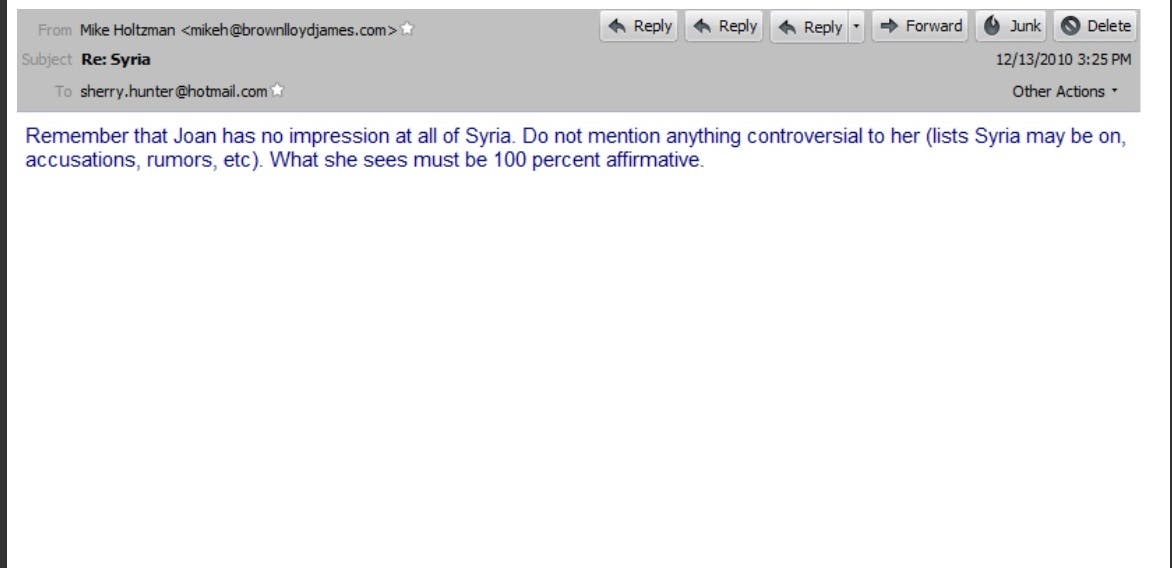 email al arabiya
Other emails revealed that Holtzman even instructed Jaafari to hide information that could tarnish the regime's image from Buck, The Vogue's editor who interviewed Assad's wife.
SHOW MORE
Last Update: Wednesday, 20 May 2020 KSA 09:41 - GMT 06:41