As Islamic State in Iraq and Syria (ISIS) militants continue to wreak havoc across northern Iraq, the group, or members associated with it, has made sure to broadcast its 'activities' on social media.

One twitter account, believed to belong to a user linked to the extremist group, has garnered attention as it continues to post content ranging from media reports to bloodied bags filled with severed heads.

Iraq al-Farouq Omar (@aws_fasfas) has posted photos of beheadings, going as far as before and after pictures.

While it is not clear whether or not an individual operates the account, it is clearly dedicated to ISIS.
SAlma 1


Should Twitter step in?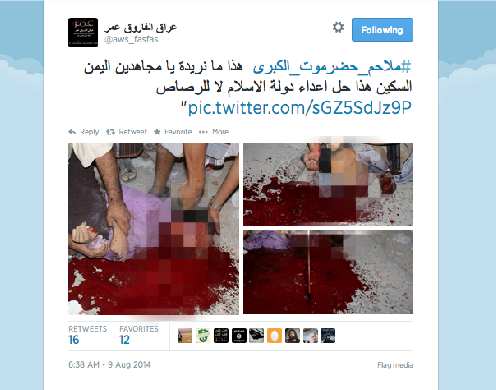 Salma 2
SHOW MORE
Last Update: Wednesday, 20 May 2020 KSA 09:43 - GMT 06:43