It was the medium that helped shape the Arab Spring.

But social media – the world's window on the regional uprisings – is now being used for more everyday conversations about TV and sports, and fewer about Tahrir Square.

Fear and fatigue are said to be behind the trend of fewer Arabs commenting on political issues on sites like Facebook and Twitter, according to research by media-analytics firm Social Eyez.

In 2012, around 66 percent of all Arabic-language online conversations were about politics, the Dubai-based agency found. Last year, that had dropped to 37 percent. Conversely, discussions about art rose to 11 percent of all online conversations in 2014, up from just 4 percent in 2012.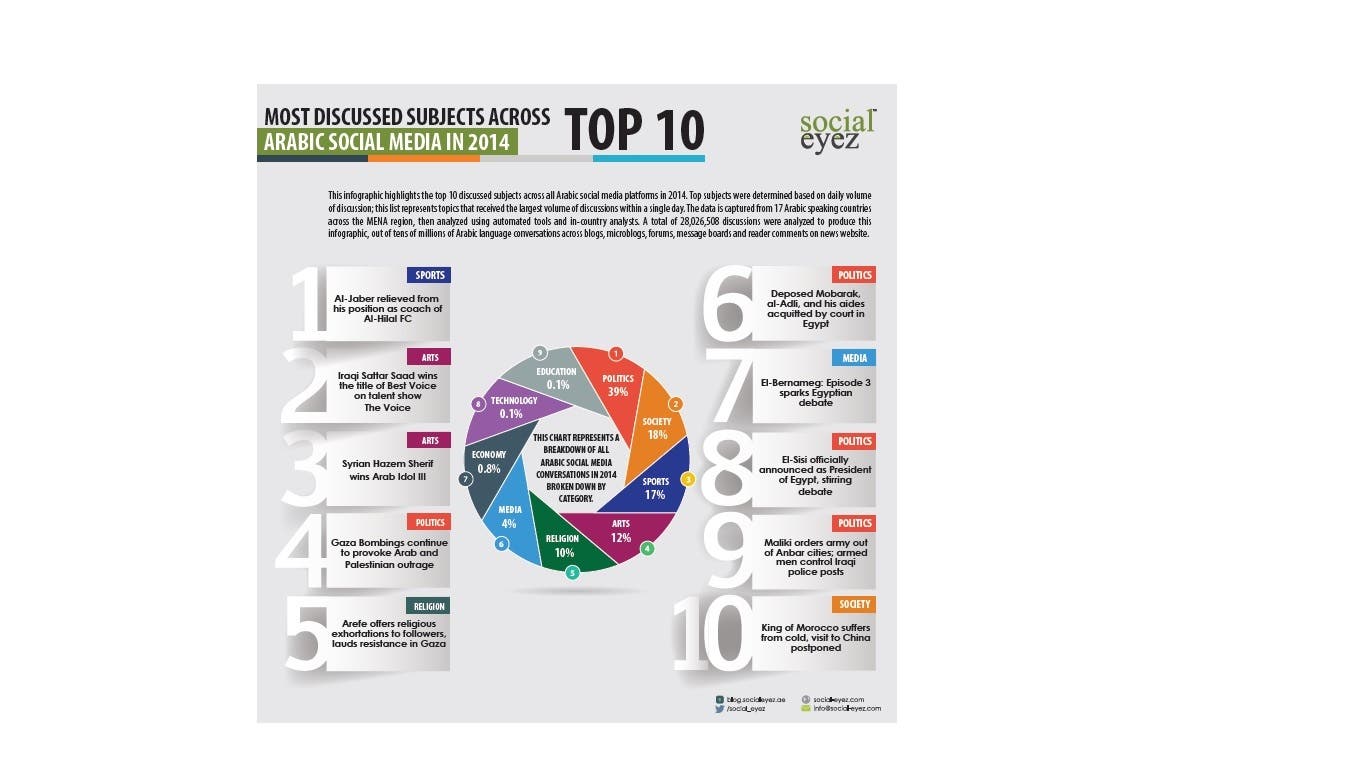 Tweet nothings three
Non-political
Strict penalties
'Cautious fears'
'Representative of public opinion'
SHOW MORE
Last Update: Wednesday, 20 May 2020 KSA 09:44 - GMT 06:44