A Myanmar court will rule next week on whether to charge two Reuters reporters accused of obtaining secret documents, after prosecutors and defence lawyers delivered final arguments on Monday in the pre-trial phase of the landmark case.

The court in Yangon has been holding hearings since January to decide whether Kyaw Soe Oo, 28, and Wa Lone, 32, should be charged under the colonial-era Official Secrets Act. A conviction under the act carries a maximum penalty of 14 years in prison.

At the time of their arrest in December, the reporters had been working on an investigation into the killing of 10 Rohingya Muslim men and boys in a village in western Myanmar's Rakhine State. The killings took place during a military crackdown that UN agencies say led to more than 700,000 Rohingya fleeing to neighboring Bangladesh.

Defense lawyers asked the judge to throw out the case, arguing the prosecution had failed to provide sufficient evidence to support the charges. They said the reporters were arrested in a sting operation by the police that was aimed at blocking their reporting.

"Journalists Wa Lone and Kyaw Soe Oo were the victims of an orchestrated scheme by some members of the security forces to trap them and silence truthful reporting. Their six-month imprisonment is an ongoing miscarriage of justice that violates Myanmar's stated commitment to the rule of law," defense lawyer Khin Maung Zaw told judge Ye Lwin.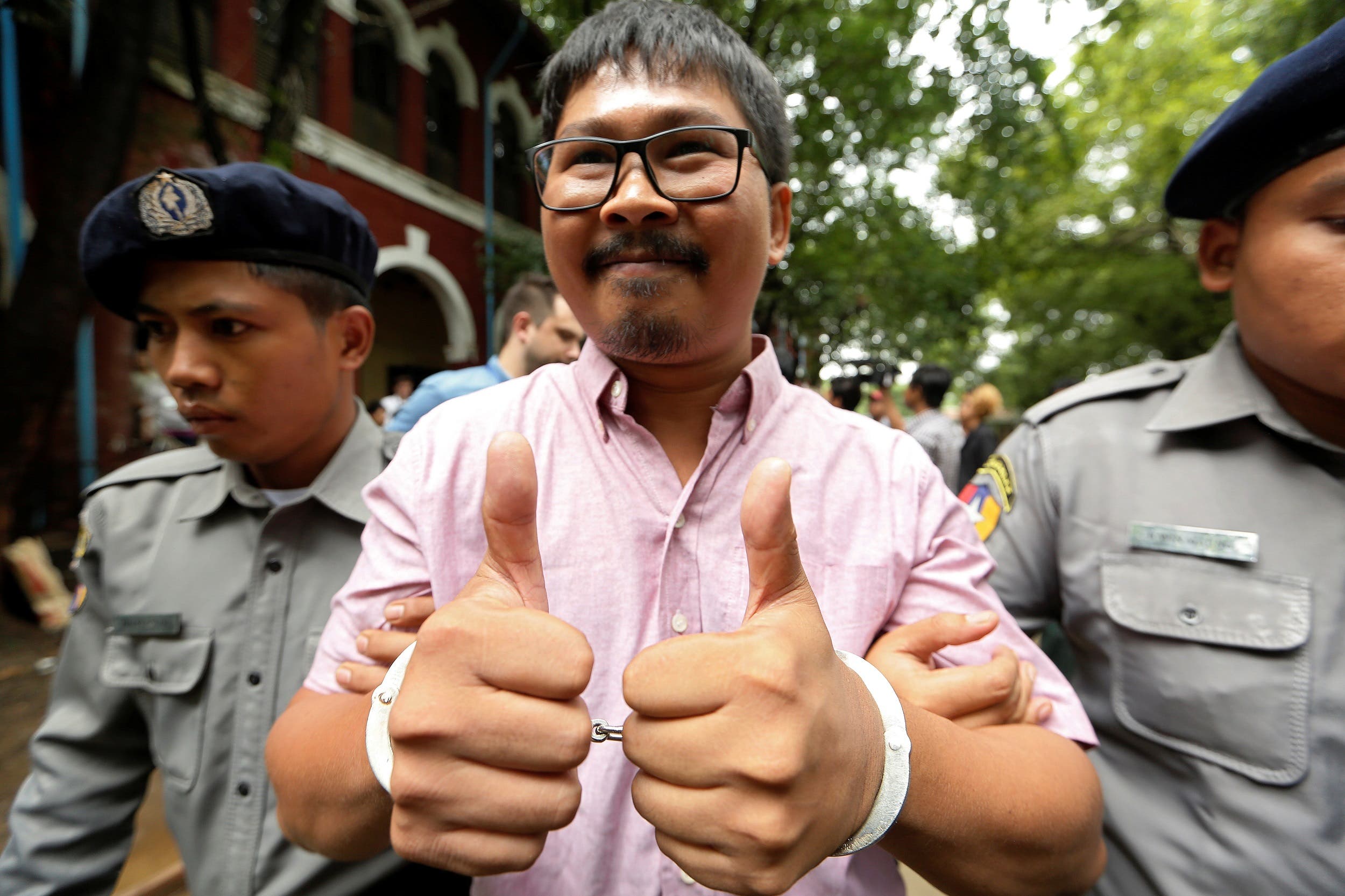 Detained Reuters journalist Wa Lone is escorted by police while leaving Insein court in Yangon, Myanmar July 2, 2018. REUTERS


The defense lawyer said the prosecution has neither established how the alleged documents had come into the reporters' possession, nor showed how they posed a threat to national security.

It also did not name the "enemy" the reporters were allegedly aiming to support, Khin Maung Zaw said. The information in the documents had already been made public and therefore was not secret, he said.
Burned notes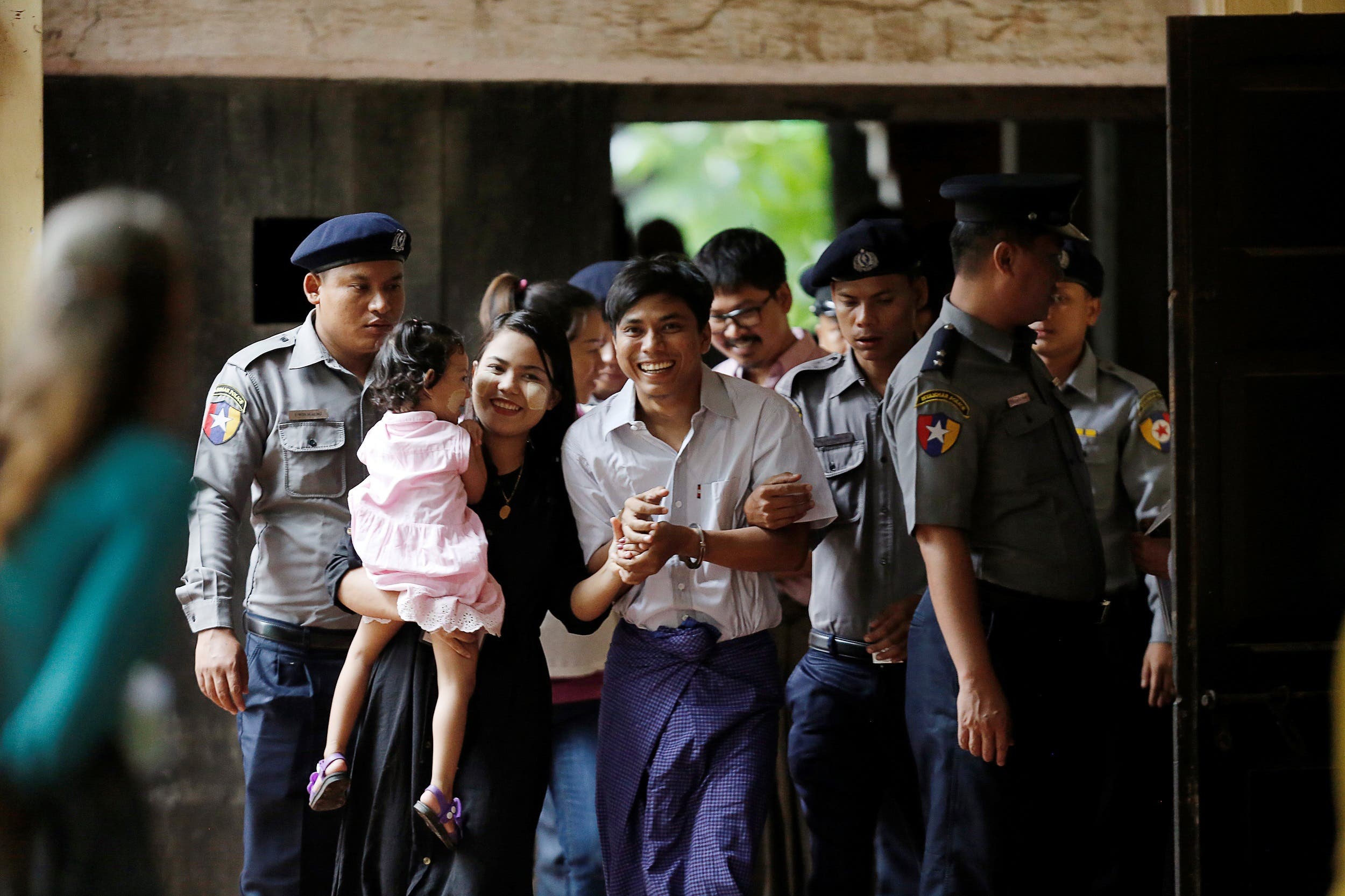 Detained Reuters journalist Kyaw Soe Oo arrives at Insein court in Yangon, Myanmar July 2, 2018. REUTERS


Myanmar government spokesman Zaw Htay has declined to comment throughout the proceedings, saying Myanmar courts were independent and the case will be conducted according to the law.

Throughout Monday's hearing, Kyaw Soe Oo's two-year-old daughter kept grabbing her father's collar as he hugged and kissed her. Pan Ei Mon, Wa Lone's wife who is expecting their first child, sat closely behind him during the proceedings and held his arm.
December arrests
SHOW MORE
Last Update: Wednesday, 20 May 2020 KSA 09:57 - GMT 06:57