The chief editor of a leading English-language newspaper in Muslim-majority Indonesia has been named a suspect in a blasphemy case after the publication of a cartoon about the Islamic State of Iraq and Syria (ISIS) group, police said Friday.

The Jakarta Post's Meidyatama Suryodiningrat could be jailed for up to five years if found guilty, and is the latest person to face action under the country's tough blasphemy laws that have been criticized by rights groups as overly harsh and outdated.

The cartoon, published in the paper on July 3, shows a man raising a flag emblazoned with the Arabic phrase "There is no God but Allah" over a picture of a skull and crossbones, with armed fighters in the background.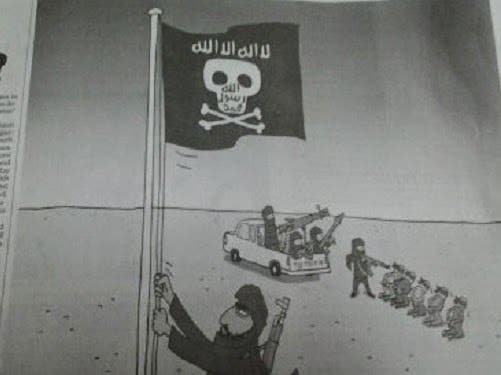 fd
SHOW MORE
Last Update: Wednesday, 20 May 2020 KSA 09:43 - GMT 06:43