Prominent Iranian reformist journalist, Isa Saharkhiz, was sentenced to six months by a court in Tehran, sources told Al Arabiya.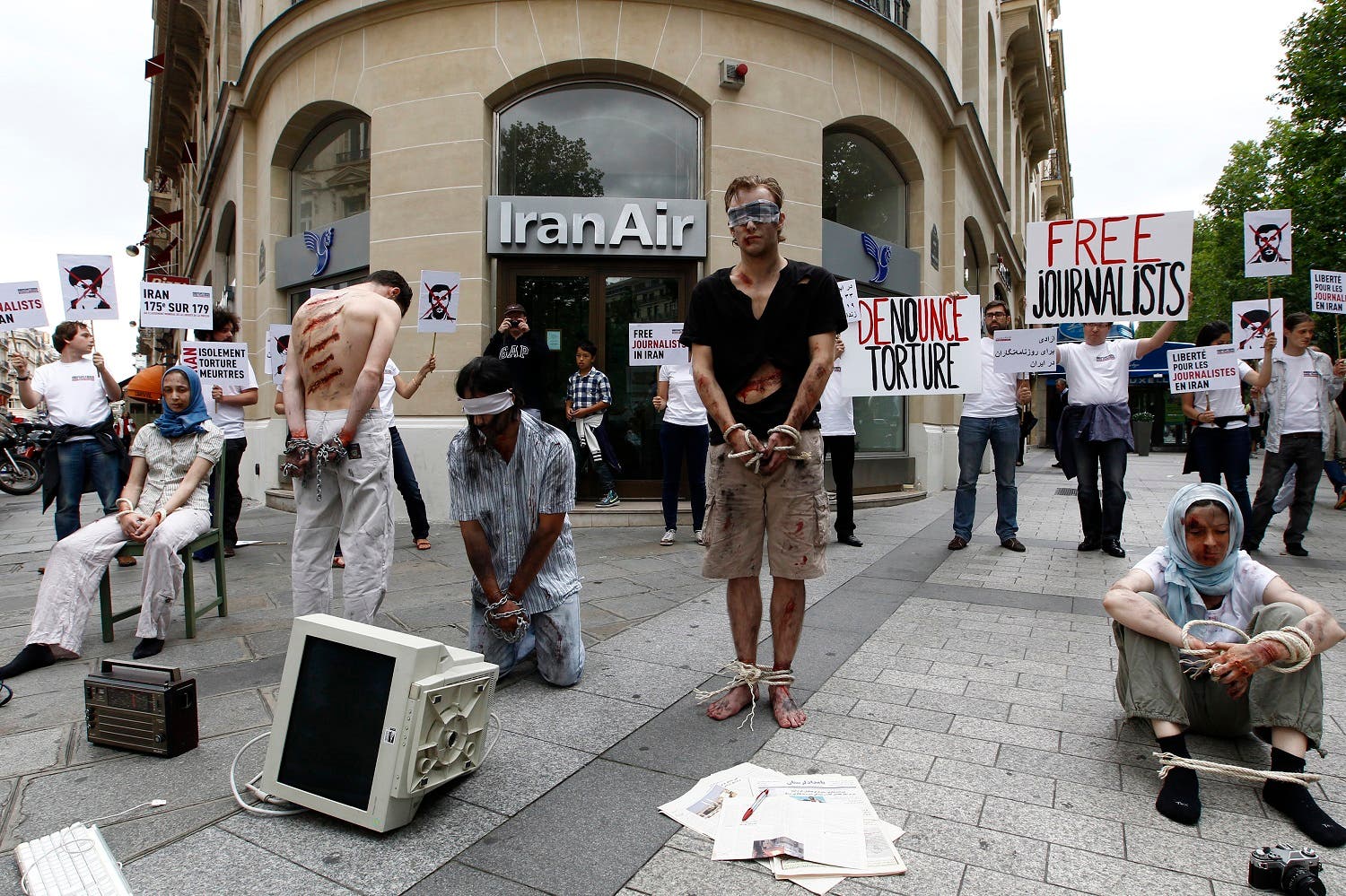 Activists from Reporters Without Borders (RSF) with fake injuries, tied hands and legs with chains, attend a demonstration on Champs Elysees Avenue in front of the Iran Air airline company in Paris July 10, 2012 to condemn the imprisonment of journalists and citizen journalists in Iran. reuters
Iranian intelligence agency (IRGC) announced in November 2015 that it had arrested four journalists, Afrin Chitsaz, Ihsan Mazandrani, Saman Safarzai and Issa Saharkhiz, for forming an infiltrating cell operating in the local Iranian media, cyberspace and collaborating with Western parties against Ali Khamenei, and against the regime. "
SHOW MORE
Last Update: Wednesday, 20 May 2020 KSA 09:49 - GMT 06:49