The killing of three young Muslims in a sleepy U.S. college town has exposed the "double standards" of the mainstream media, commentators say, amid claims some broadcasters are directly responsible for stoking Islamophobia.

Deah Barakat, Yusor Mohammad and Razan Mohammad Abu-Salha were on Tuesday shot in an execution-style killing in Chapel Hill, North Carolina. Craig Stephen Hicks, an avowed atheist and the alleged gunman, turned himself into police after the shooting.

Unlike social-media users, many U.S. national TV broadcasters were slow to pick up on the story, and when they did were notably cautious in describing Hicks' motive or motives.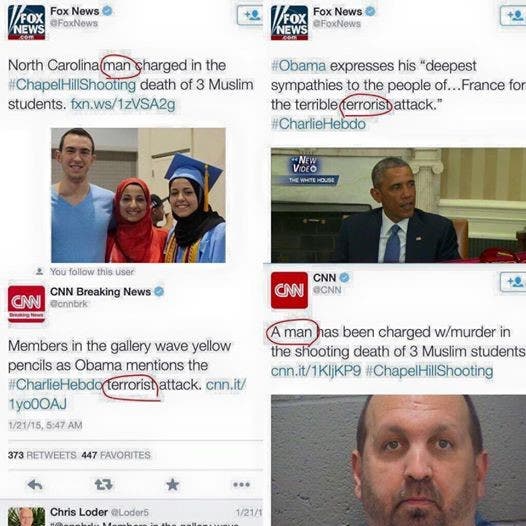 chapel hill shooting media muslimlivesmatter twitter
Slow response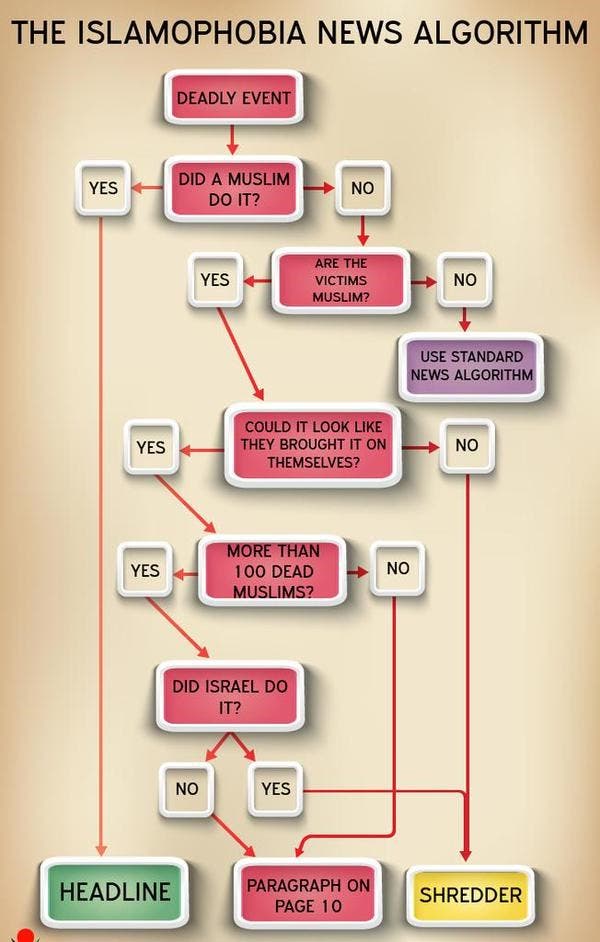 Islamophobia barakat chapel hill shooting (Twitter)
'Grudging' coverage
#MuslimLivesMatter
'Inflaming Islamophobia'
SHOW MORE
Last Update: Wednesday, 20 May 2020 KSA 09:46 - GMT 06:46