"Homeland" star Claire Danes walks through a narrow alley in Lebanon in the latest episode of Showtime's hit show, and passes a wall sprayed with graffiti in Arabic.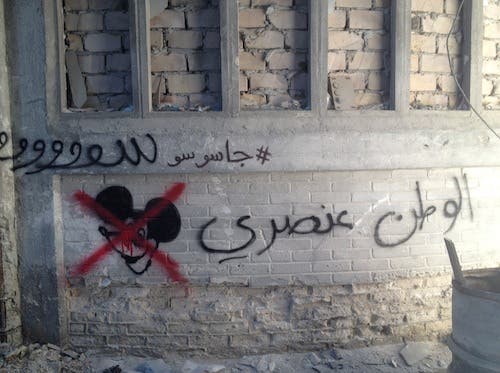 homeland 4
The scene was actually filmed this summer in Berlin, but the group, calling itself "The Arabian Street Artists" — the name itself a tongue-in-cheek jab at the initial solicitation from "Homeland" producers for the set work — kept their actions quiet until the episode was shown.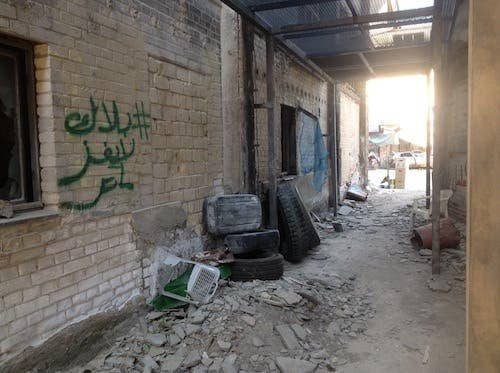 homeland 3
The caper was pulled off so well that even "Homeland" producer Alex Gansa gave the artists his grudging respect.
"When we got the call we were really, really unsure if we would do anything for them and most of the artists I asked were totally saying no from the beginning, they had no interest in working for them," he said.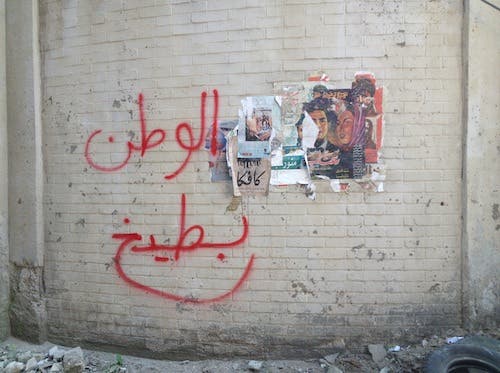 homeland 2
So they started adding their blunt messages, including: "Homeland is a joke and it didn't make us laugh;" ''Homeland is not a (TV) series"; "There is no Homeland"; "Black lives matter"; and "Homeland is watermelon" — using an Arabic expression meaning something is superficial or a joke.
SHOW MORE
Last Update: Wednesday, 20 May 2020 KSA 09:47 - GMT 06:47