Conflicting reports of the missing EgyptAir Flight MS804 over the Mediterranean Sea has shrouded coverage of the crisis situation with EgyptAir and Egyptian authorities contradicting each at one point on Thursday.
EGYPTAIR Calls for media resources to be assured of the information they post or release

— EGYPTAIR (@EGYPTAIR) May 19, 2016
'Filling the void with speculation'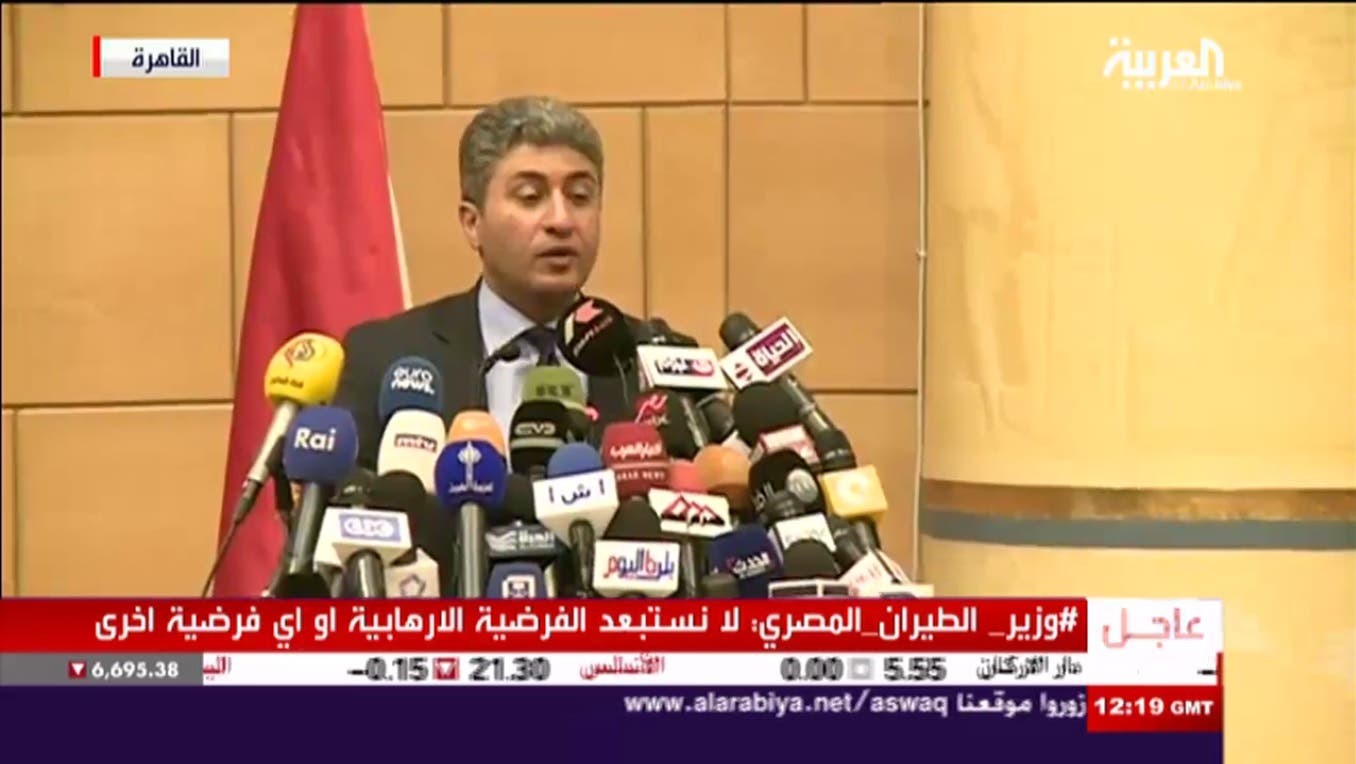 Egypt's Minister of Aviation Sherif Fathy was applauded for returning to Cairo from Saudi city Jeddah and holding a press conference in both Arabic and English. (Al Arabiya)
However, the aviation minister was praised for cutting his scheduled visit to the Saudi capital Jeddah short and returning to Cairo as soon as news of the missing plane was reported.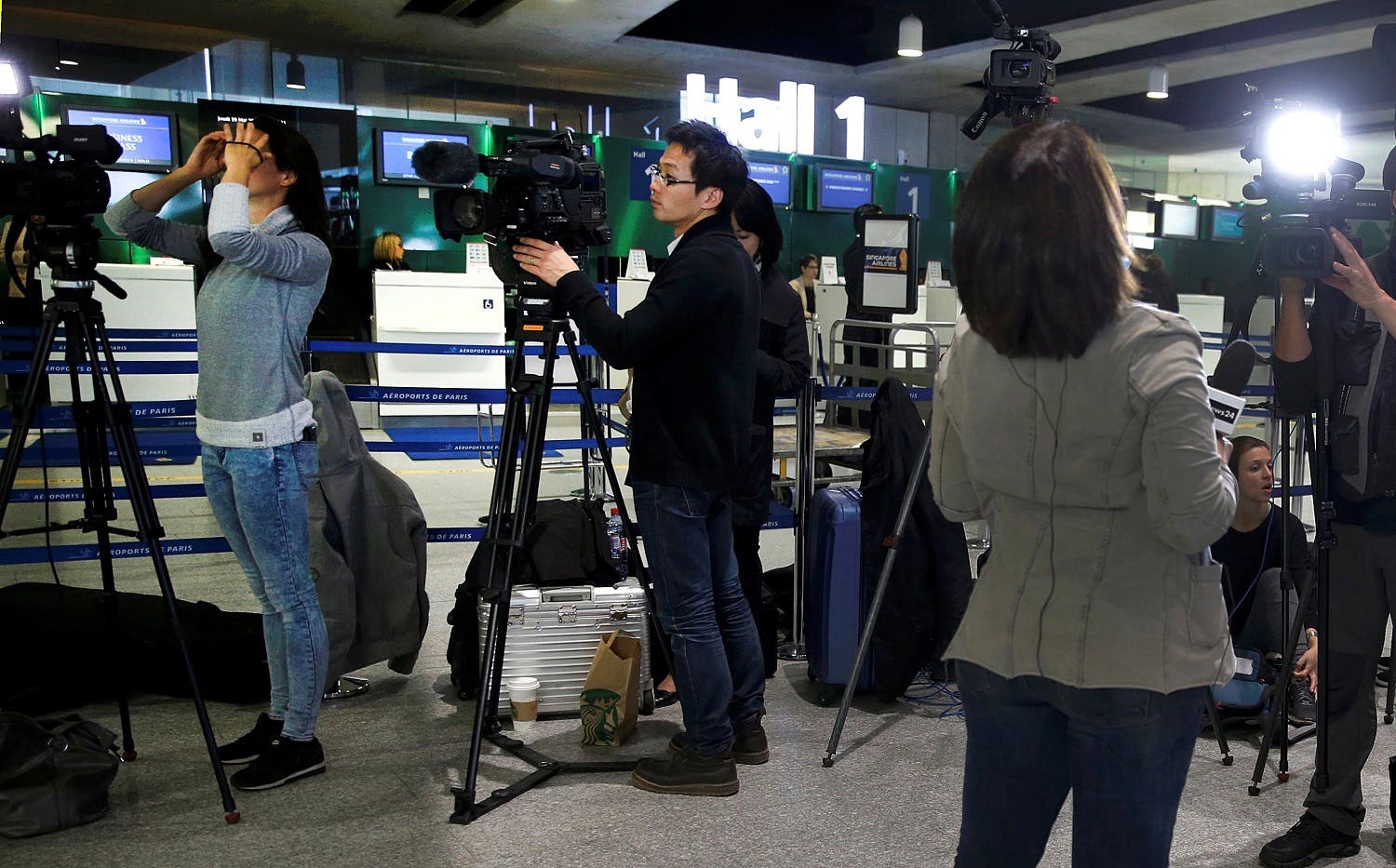 TV crews report near the EgyptAir desk at Charles de Gaulle airport in Paris. (Reuters)
SHOW MORE
Last Update: Wednesday, 20 May 2020 KSA 09:47 - GMT 06:47