The White House may appoint a senior policy adviser with hardline views on immigration, who recently sparred with reporters in a televised briefing, as its new communications director, a senior administration official said on Saturday.

Stephen Miller, a top aide and speechwriter for President Donald Trump, is a candidate to lead the White House's communications team after a series of personnel changes in the more than six months that Trump has been president.

The official did not say how many people were on the short list but the Axios news site reported on Saturday that Miller is not the top contender.

Last week, Trump ousted White House communications chief Anthony Scaramucci over an obscene tirade to a New Yorker magazine writer only 10 days after he was appointed, leaving the position vacant.
Seeking to impose order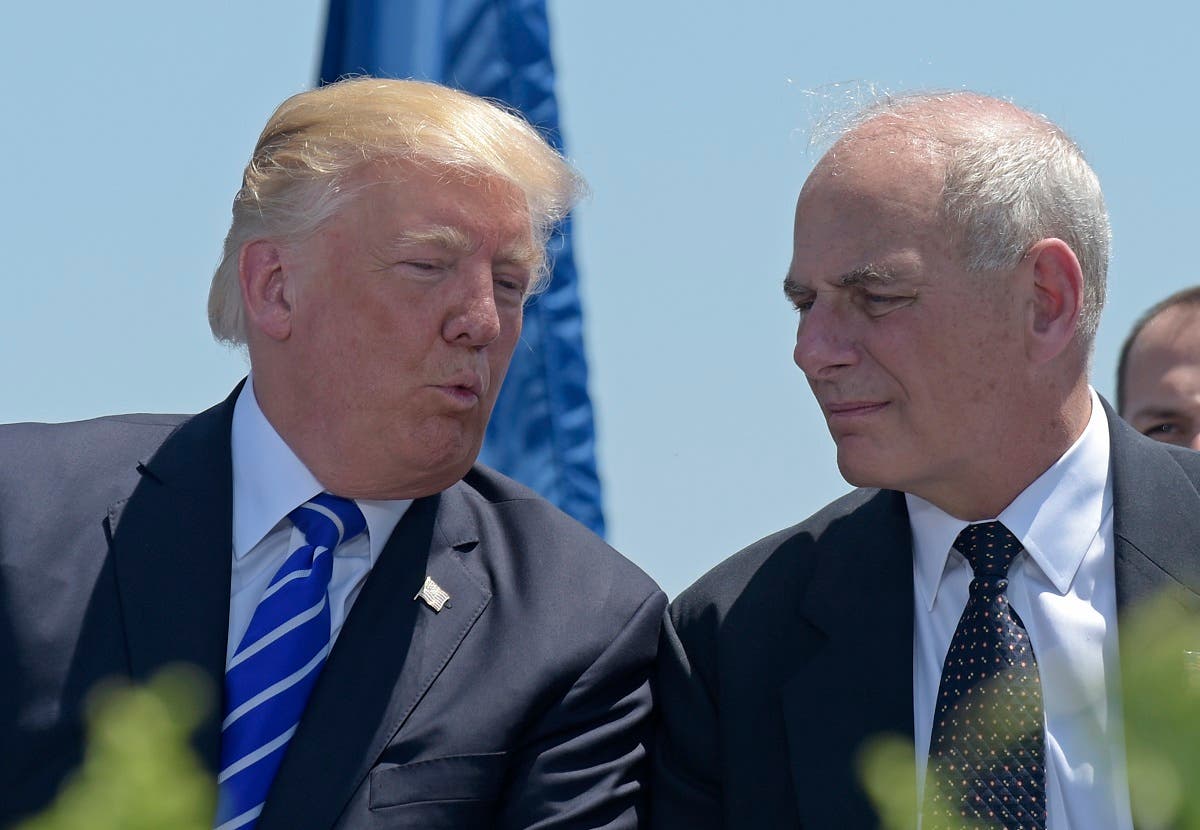 In this May 17, 2017, file photo, President Donald Trump talks with Homeland Security Secretary John Kelly during commencement exercises at the U.S. Coast Guard Academy in New London, Conn. (AP)


In June, Mike Dubke resigned from the communications director post and since then, there has been a revolving door, with Sean Spicer serving as acting director until Scaramucci was named.

Miller, who has been a top adviser to Trump since the presidential campaign last year, is a former aide to Jeff Sessions when he was in the Senate. Sessions is now Trump's attorney general.

He was one of the authors of Trump's controversial proposed ban on visitors from a half dozen Muslim majority nations, which has triggered protests and a slew of legal challenges.

On Thursday, Miller briefed reporters at the White House on Trump's support for legislation that would overhaul the current immigration system by creating a merit based system for issuing visas, favoring younger immigrants with advanced degrees.

He sparred with a CNN reporter who asked whether such a policy was potentially racist and ran counter to the American values, and accused him of having a "cosmopolitan bias."
SHOW MORE
Last Update: Wednesday, 20 May 2020 KSA 09:54 - GMT 06:54