Qatar's young new emir is likely to stay the course on most of his father's policies while opting for a less assertive approach on pressing diplomatic matters, including the Syrian war, analysts said.

In his first address to the nation late on Wednesday, Sheikh Tamim bin Hamad al-Thani focused on what he called his government's "top priority" of promoting development in the Gulf state.

He made no mention of the Syria conflict which has killed more than 100,000 people and which was a core policy of the past few years under the rule of his father, Sheikh Hamad bin Khalifa al-Thani.

The outgoing emir had strongly backed rebels fighting the regime of Syrian President Bashar al-Assad, and his Prime Minister Sheikh Hamad bin Jassem al-Thani took the lead among Arab states in the Libyan and Syrian uprisings.

"Qatar will not change its policy. But it's normal for a new team to choose a new style in the exercising of power," said Emirati analyst Abdulkhaleq Abdulla.

"In the short term, domestic political imperatives will overwhelm foreign diplomacy, as Sheikh Tamim's government will be listening to the people in its quest for popularity," said Abdulla.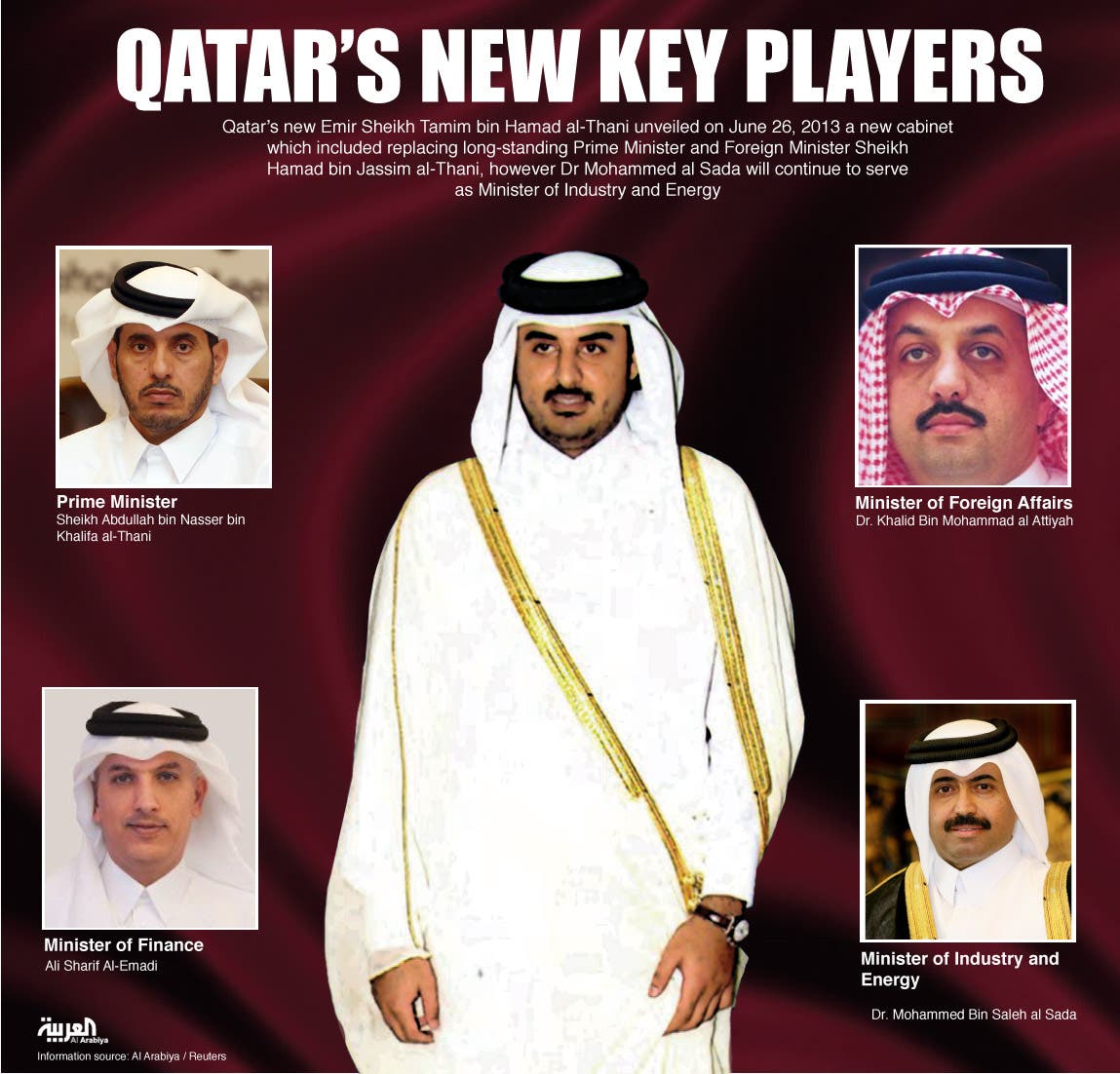 Infographic: Qatar's New key players (Design by Farwa Rizwan / Al Arabiya English)
SHOW MORE
Last Update: Wednesday, 20 May 2020 KSA 13:50 - GMT 10:50