Iraq's Kurds voted Saturday in their first election in four years as their autonomous region grapples with disputes with Baghdad while fellow Kurds fight bloody battles in neighboring Syria.

The election for the region's parliament comes as the turmoil roiling the Middle East has raised renewed questions about the political future of the Kurdish nation as a whole.

The Kurds are spread across a number of neighboring states, where they have long faced hostile governments but have found increasing space to pursue their aspirations to run their own affairs.

About 2.8 million Kurds are eligible to vote across the three-province region of northern Iraq, and queues were already forming when polls opened at 7:00 am (0400 GMT).

Some voters wore traditional garb that is often reserved for special occasions, while many women wore full-length black abaya robes.
Infographic: Kurdistan's parliamentary election (2013)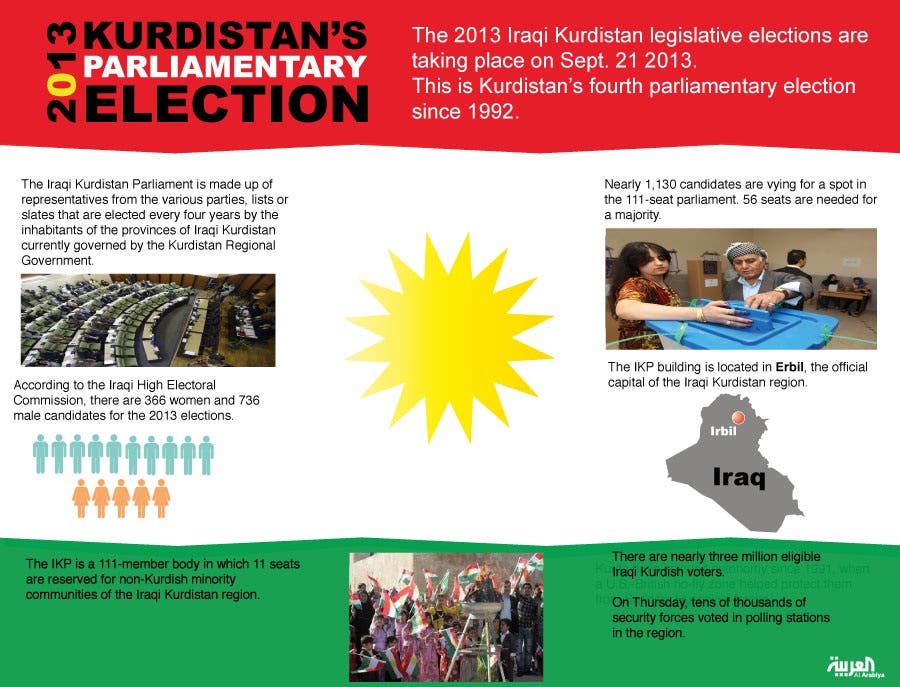 kurd
SHOW MORE
Last Update: Wednesday, 20 May 2020 KSA 09:40 - GMT 06:40