The Arab world met the news of former South African leader Nelson Mandela's death with a heavy heart. As a steadfast opponent of injustice, his message and legacy spoke deeply to many in the Arab world.

Egypt's presidency released a statement this morning in response to the death of Nelson Mandela, saying the South African leader would be an eternal source of inspiration who will "remain in the hearts and minds of Egyptians" as a symbol of "national struggle," linking his legacy with Egyptian revolutionary General Gamal Abdel Nasser.

Meanwhile, Palestinian President Mahmoud Abbas took the opportunity to highlight Mandela's emphatic sentiments towards the Palestinian cause.

"We know too well that our freedom is incomplete without the freedom of the Palestinians," Mandela said in an address during his presidency in 1997.

Two years later, the South African leader made stronger remarks while on a trip to Israel. "My view is that talk of peace remains hollow if Israel continues to occupy Arab lands," he said.

"I understand completely well why Israel occupies these lands. There was a war. But if there is going to be peace, there must be complete withdrawal from all of these areas," Mandela had added.
Support for all liberation movements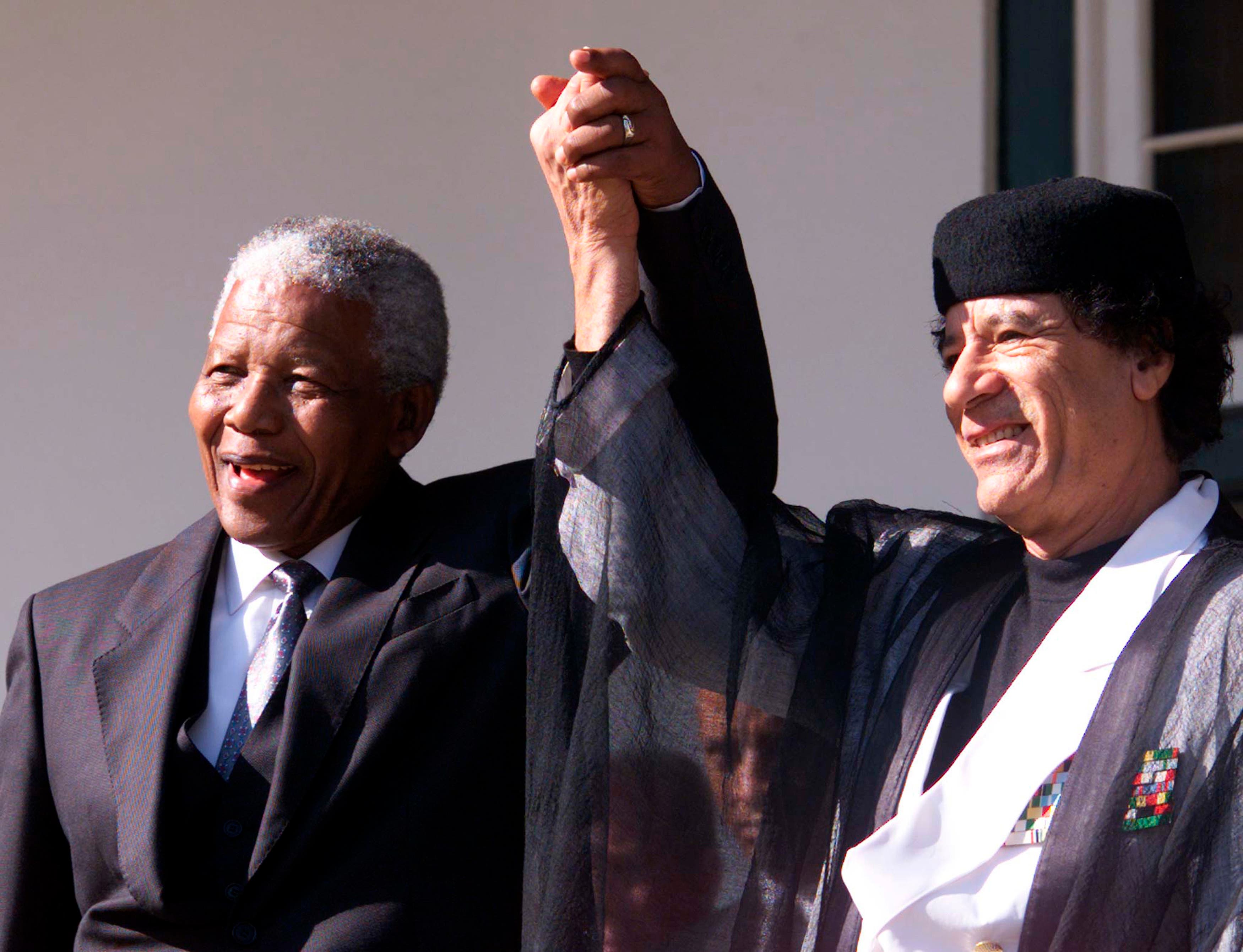 South African President Nelson Mandela and Libyan leader Muammar Qaddafi, pictured here in 1999, were staunch allies. (Reuters)
Not speaking ill
Good wishes
SHOW MORE
Last Update: Wednesday, 20 May 2020 KSA 09:40 - GMT 06:40