Violence in Iraq surged in 2013 to its worst level in five years, fuelled by widespread discontent among the Sunni Arab minority and Syria's civil war, figures released Wednesday showed.

Bombs tore through markets, cafes, football fields and mosques, militants assaulted prisons, police stations and other government facilities, and families were killed in their homes.

And while Iraqi security forces carried out widespread operations targeting militants, they have yet to curb the violence, and the mass arrests they sometimes make may ultimately contribute to the problem.

"One has to go back to 2008 to find comparable levels of violence," Iraq Body Count (IBC), a Britain-based NGO that tracks violence in Iraq, said in a statement.

"In 2008, however, that was a declining total from the much higher levels of 2006-2007, with the second half of 2008 less violent than the first," IBC said.
Infographic: Iraqi civilian casualties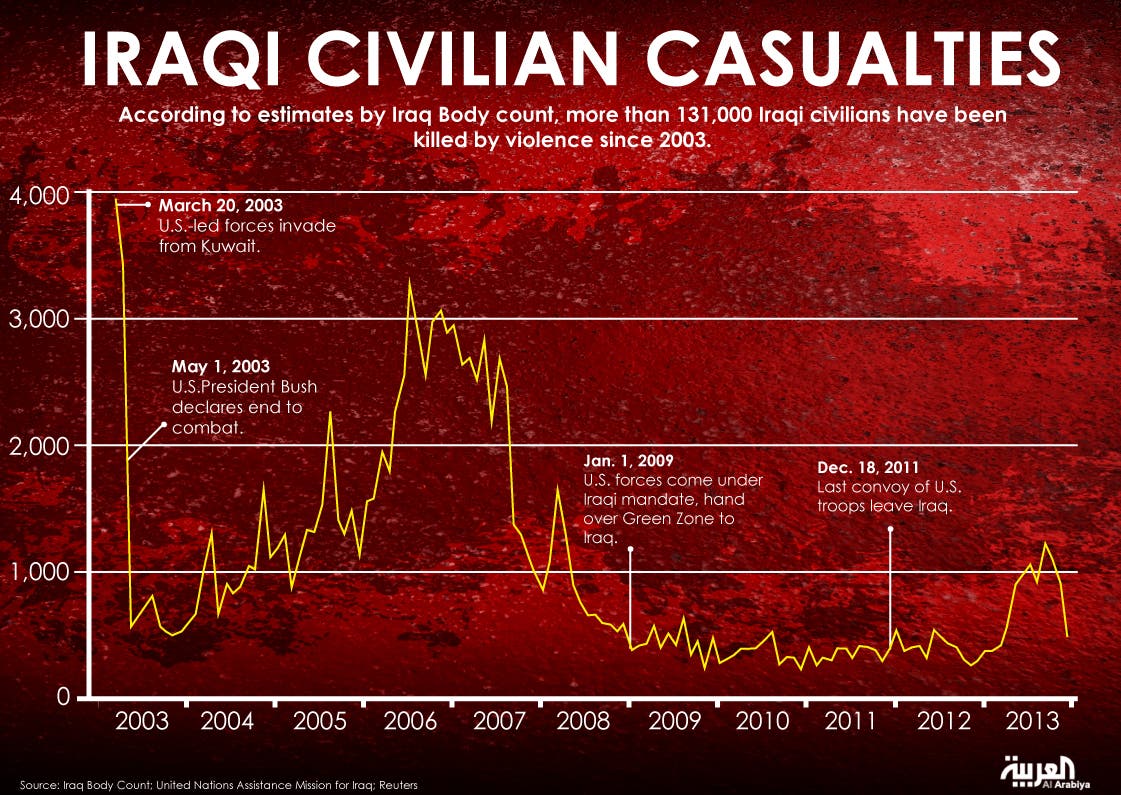 Infographic: Iraqi civilian casualties
SHOW MORE
Last Update: Wednesday, 20 May 2020 KSA 09:42 - GMT 06:42