On the third anniversary of Egypt's 2011 revolution, Al Arabiya News looks at what happened to those who were at the core of the movement that toppled the regime of Hosni Mubarak.

1. Mohammad ElBaradei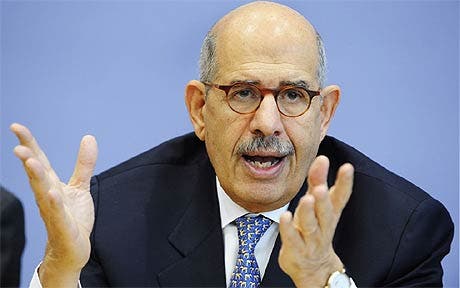 ElBaradei (File photo AFP)
Upon his return to Egypt in 2010 after his tenure with the International Atomic Energy Agency, Mohammad ElBaradei emerged as a "savior" and an "alternative to the Mubarak regime," Tarek el-Khouli, spokesman for the April 6 Youth Movement, told Al Arabiya News.

At the time, the former head of the U.N. nuclear watchdog was widely seen as a hero in his native country. A year later, the Nobel laureate used this recognition, as well as his international reputation and connections, to shape the uprising and become the "father of this revolution," Khouli said.

However, three years after the uprising ElBaradei is no longer regarded the same way. He "made some mistakes that cost him his credibility in Egypt, and led to the deterioration of his image," Mohammed Badr, professor of political science at the University of Germany and a specialist in Middle East relations, told Al Arabiya News.

In Aug. 2013, ElBaradei was sued in court for "betrayal of trust" over his decision to quit the army-backed government in protest at its bloody crackdown on the Muslim Brotherhood. The case was later dismissed by an Egyptian court.

2. Ahmed Maher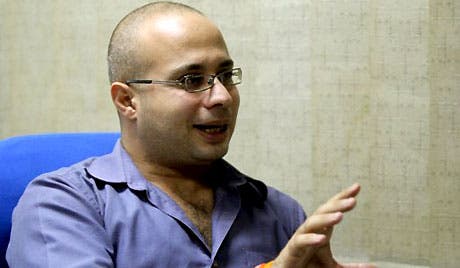 Ahmed Maher AFP
Ahmed Maher and his April 6 Youth Movement were instrumental in mobilizing some of the first mass demonstrations against Mubarak in Cairo's Tahrir Square.

The movement, which was made up of internet-savvy Egyptians under 30, helped organize the first mass protest on Jan. 25 via social media sites.

Unity among Egyptians was seen as key to the success of the revolution.

"Unlike all the previous years, all movements waved the Egyptian flag and united, instead of waving the ensign of their movement," Khouli said.

In 2011, Egyptians "responded with more enthusiasm to the annual protests… because the population reached a point that it couldn't bear the Mubarak regime anymore because of its corruption and the deteriorating economic situation," he added.

However, three years on, the movement has lost its popularity and "isn't welcomed on the streets anymore," Khouli said.

It was also hit by bribery scandals involving Maher and activist Mohammad Adel.

"Some important figures of the movement have proven to be corrupt, which led to a negative image of the group," Khouli said.

Maher was jailed for three years for organizing illegal protests.

3. Wael Ghoneim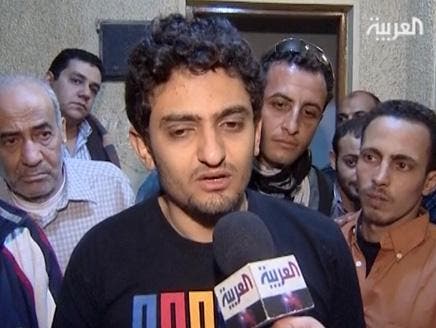 Wael Ghonim talking to Al Arabiya after his release
Wael Ghoneim, the founder of a popular Facebook group "Kolena Khaled Saeed" ("We are all Khaled Saeed"), which criticized Egyptian police brutality, used his considerable following on the social media site to promote the Jan. 25 protests.

"Thanks to his Facebook page, Ghoneim managed to gather hundreds of thousands of Egyptians in Tahrir Square," Sameh Rashed, author and political analyst for Al-Ahram newspaper, told Al Arabiya News.

"His group had the biggest role in organizing the protests and inciting people to take to the streets," Rashed added.

However, even if Ghoneim's role in the revolution was "indisputable," some say he as an individual was unable to represent Egyptian youth adequately.

"Ghoneim can't be the representative of 60% of the Egyptian population [the youth] that come from different backgrounds, social classes and that have different beliefs," Badr said.

Three years on, Ghoneim's popularity is suffering following the release of recordings by Egyptian satellite TV channel Al-Qahera wel Nass accusing him of using the revolution for his own gain.

"The tapes made people doubt the merit of his actions in 2011," Badr said. "His credibility got blurred."

4. Mohammad Hussein Tantawi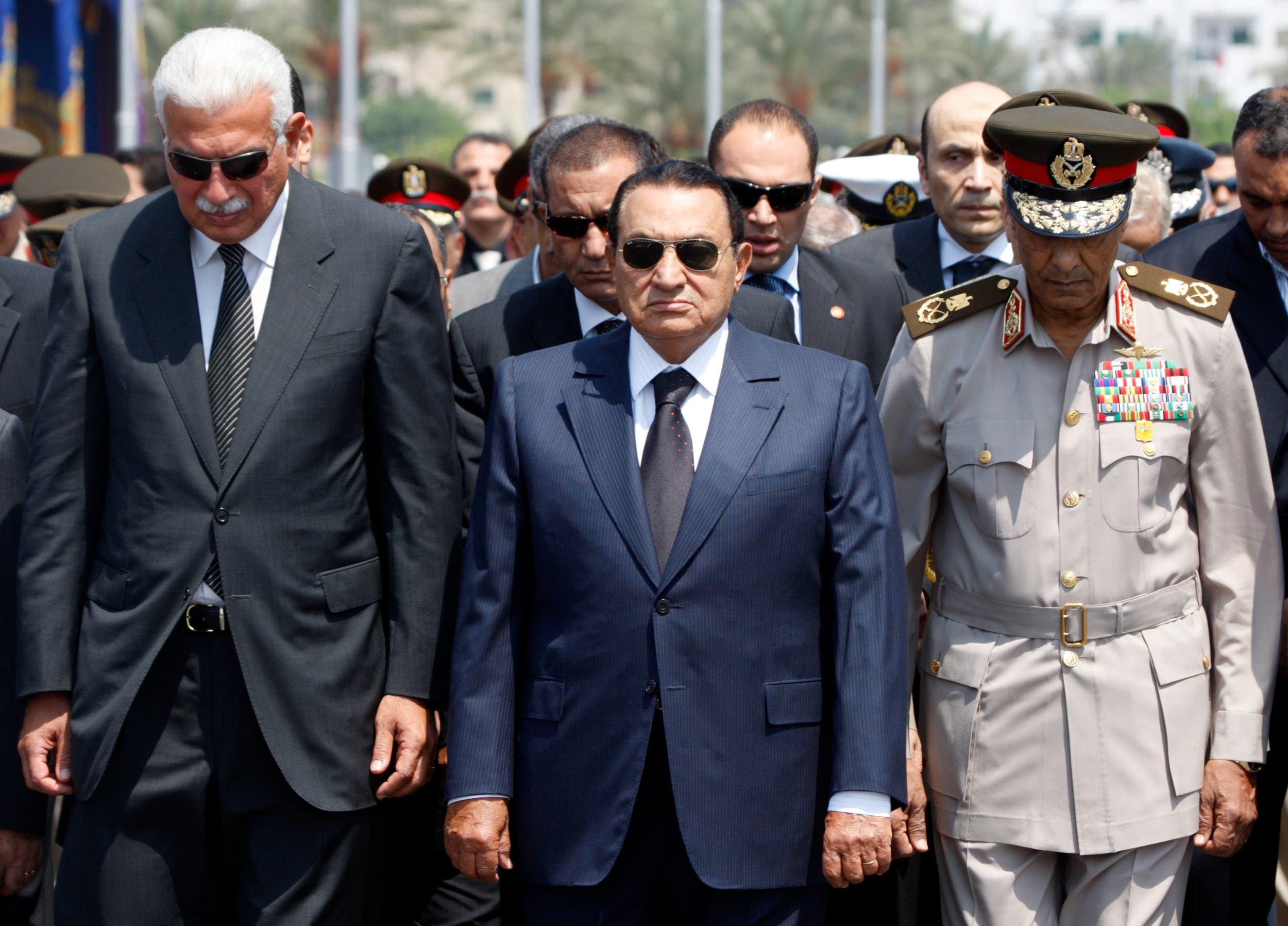 Former Egyptian Defence Minister Field Marshall Mohamed Hussein Tantawi (R) is seen with former President Hosni Mubarak (C) and Egyptian Prime Minister Ahmed Nazif in 2008. reu
The army, led by the head of Egypt's Higher Military Council, Mohammad Hussein Tantawi, played a major role in the 2011 uprising, as it allowed the massive protests to unfold and shepherded Mubarak out of power.

"Tantawi's army was seen as a unifying force on the streets, less brutal and corrupt than the Interior Ministry police led by Habib el-Adly," Badr said.

"Tantawi seized the opportunity to prove that Egypt has a strong army and that he's not like many used to say, a weak old man that can't take responsibility," he said.

However, some analysts later said Tantawi proved that military intervention in Egypt "was a big mistake," Seifeldin Abdel Fattah, professor of political science at Cairo University, told Al Arabiya News.

Egypt's armed forces were accused of participating in the disappearance, torture and killing of civilians across the country during the 2011 revolution.

In 2012, Tantawi was replaced by President Mohammad Mursi.

Tantawi is now a close ally of army chief Gen. Abdel Fattah el-Sisi, and still plays an indirect role in Egypt's political life, Abdel Fattah said.

"Sisi constantly goes back to him for important decisions, and considers him as his right hand," he added.

5. Ahmed Shafiq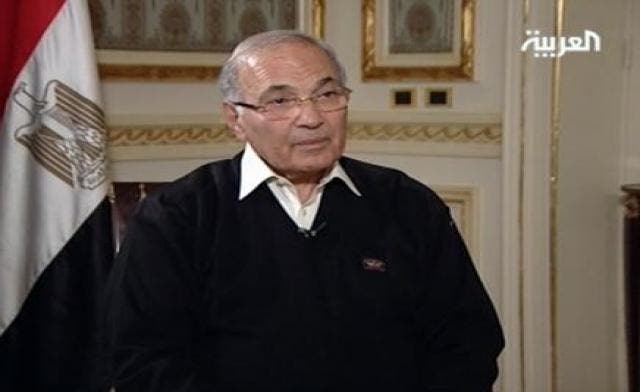 Egypt's request to arrest and extradite former presidential candidate Ahmed Shafiq, who is residing in the United Arab Emirates, was rejected by the Interpol. (Al Arabiya)
Former presidential contender Ahmed Shafiq was "clearly a key figure of the revolution, even if his role came after Jan. 25," Rashed said.

Shafiq was widely seen as the head of the group opposed to the revolution, affiliated with leaders of Al-Azhar, the church, and most well-known figures that currently lead the media, Rashid added.

Shafiq was the last prime minister to serve under Mubarak.

The former transport minister left office in March 2011 amid general protests, before making a comeback during the 2012 presidential elections, which he narrowly lost to Mursi.

"Most probably, Shafiq will make a strong comeback in Egyptian political life," Rashed said.

6. Mohammad Badie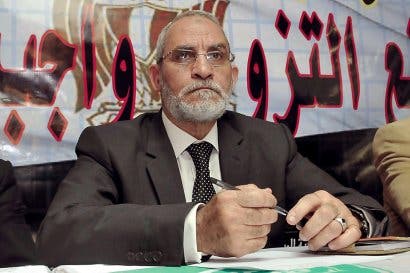 Muhammad Badie (AFP)
In 2011, the Brotherhood's General Guide Mohammad Badie ordered Egypt's largest opposition group to rally against the Mubarak regime after recognizing the potential of the uprising.

"On Jan. 25, the Brotherhood refused to participate in the uprising, as it thought it was a normal demonstration led by some teenagers. But after realizing the importance of the protests, the Supreme Guide ordered the Brotherhood to take part in the demonstrations," Karam Zoghbi, Islamist researcher and former president of the Shura Council, told Al Arabiya News.

"Since that day, the Brotherhood had an active role in the demonstrations, just like all Egyptians," Zoghbi said.

The organization came to power with the election of Mursi as president.

However, as quickly as it rose, the Brotherhood fell.

Suddenly, it was "being marginalized in the country," said Zoghbi, following Mursi's ouster in July and the resulting crackdown on his supporters by the military-backed government.

"The violence that recently happened in Egypt didn't help the image of the group," said Zoghbi, referring to a car blast that killed 14 people in December.

"A very large part of the Egyptian population is now against the Brotherhood, and denies its activities or even its existence," he added.
Badie and the movement's top leaders have been put on trial over charges including some related to the deaths of protesters during Mursi's presidency.
In Dec. 2013, the Brotherhood was declared a terrorist organization by the government.

SHOW MORE
Last Update: Wednesday, 20 May 2020 KSA 09:42 - GMT 06:42