Vowing to "avenge Egyptian blood," Egypt's military forces on Monday unleashed abrupt-yet-foreseeable airstrikes on ISIS targets in Libya.
'Hit hard'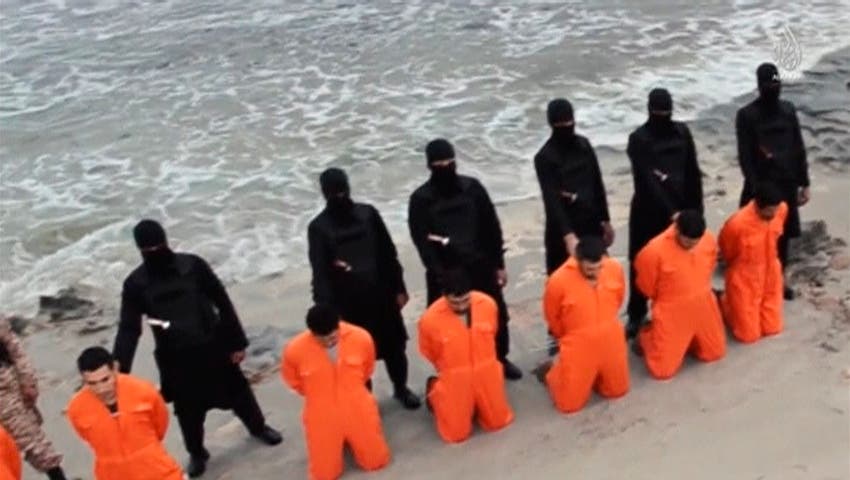 Eman 1
Dragging Cairo into Libya's maelstrom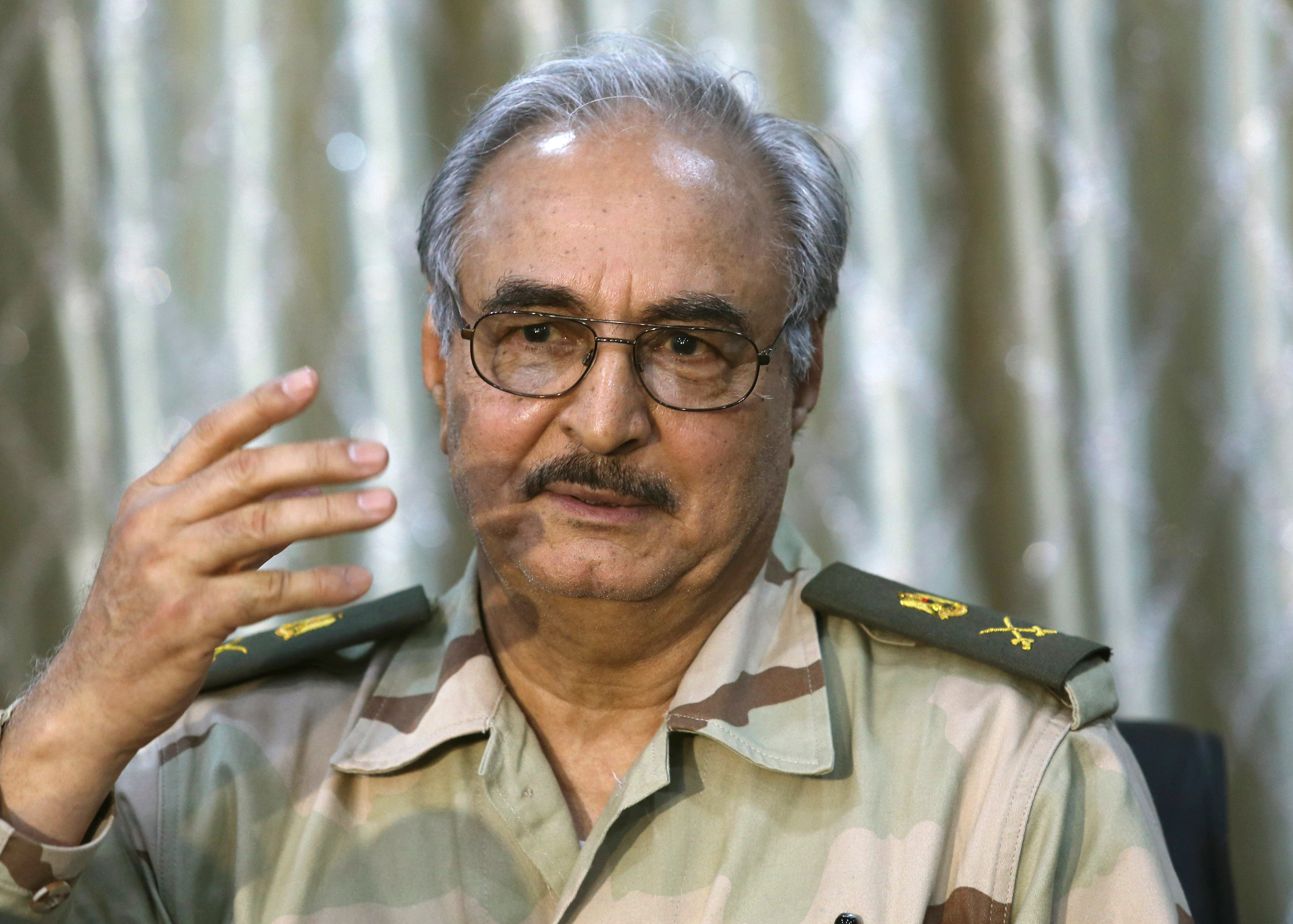 General Khalifa Haftar speaks during a news conference at a sports club in Abyar, a small town to the east of Benghazi. May 17, 2014. (Reuters)
ISIS' next move?
The residence of Basheer al-Darsi, one of #IS leaders in #Libya, was among targets of the last night airstrikes pic.twitter.com/wfS3o6tWsi

— Zaid Benjamin (@zaidbenjamin) February 16, 2015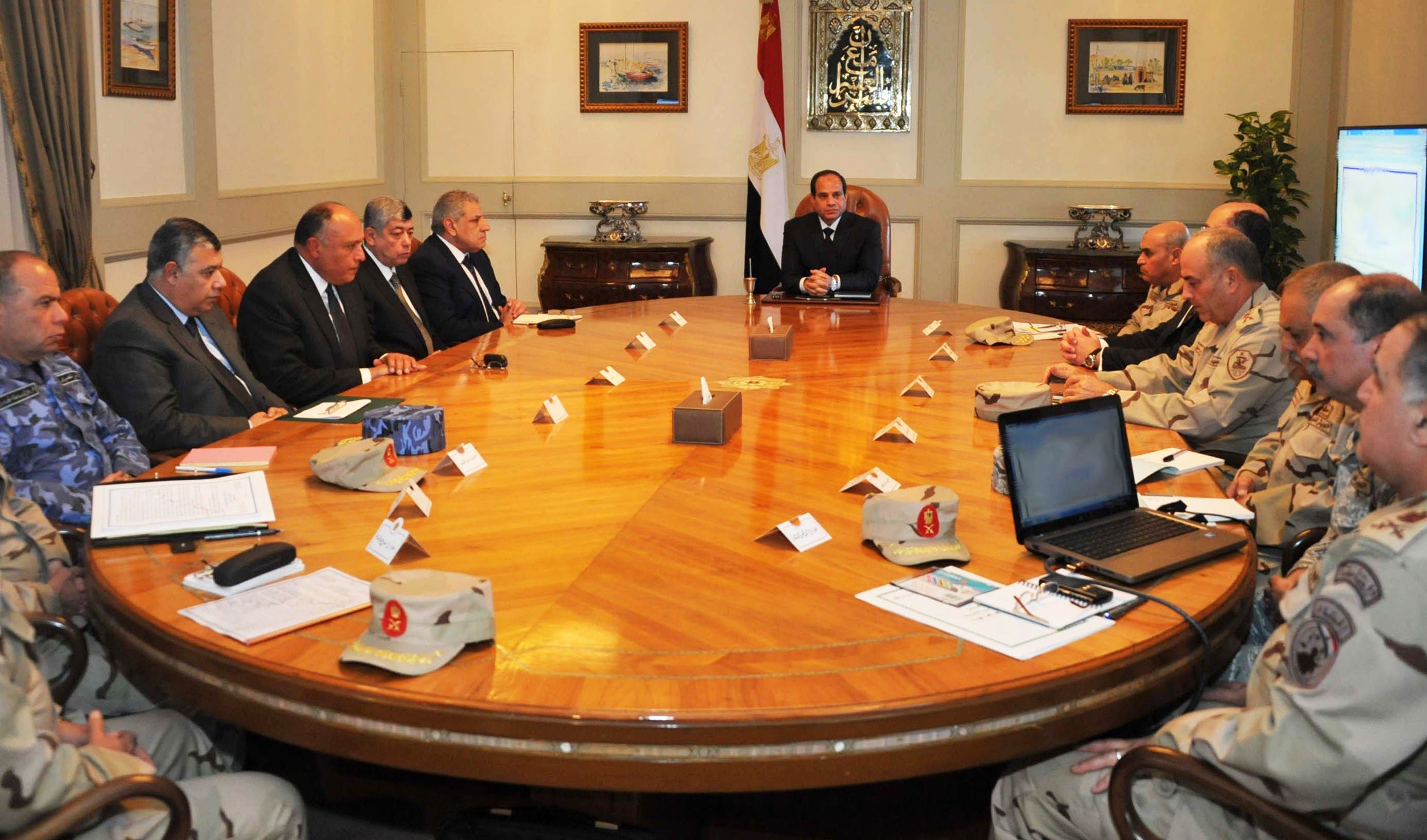 Egyptian President Abdel Fattah al-Sisi (C), surrounded by top military generals, attending an emergency meeting in Cairo on February 15, 2015 of the Supreme Council of the Armed Forces. (AFP)
SHOW MORE
Last Update: Wednesday, 20 May 2020 KSA 09:46 - GMT 06:46