In the last two months a series of incidents around the globe have reignited the call by airspace security experts and agencies for a global regulatory framework to govern the civilian use of drones.

Just this week French authorities have been investigating the source and intention behind a series of mystery drones spotted over Paris.

"Of course terrorists could very well use not just drones, but also old-fashioned model aircraft for terrorist acts," Richard Whittle, author of 'Predator: The Secret Origins of the Drone Revolution,' told Al Arabiya News.

"It is not hard to imagine that someone can put plastic explosives or something into an aircraft like that and fly it into a target," he added.

This week several unmanned aircraft systems (UAS), more commonly known as drones, were spotted near the U.S. embassy and several landmarks in central Paris including the Invalides military museum, the Eiffel Tower, and Place de la Concorde for two consecutive nights, sparking a security scare in a country already on high alert.

It remains unclear whether the incidents were the work of pranksters, aerial photographers, tourists or whether there might be reason for a bigger concern.

But it is illegal to fly drones at night in France, and only those with permits are allowed to fly them in French airspace during daytime.

These latest sightings have renewed questions about still, as of yet, unidentified drone flights near nuclear power plants in France last year and revived the debate on security risks posed by the unregulated use of civilian drones.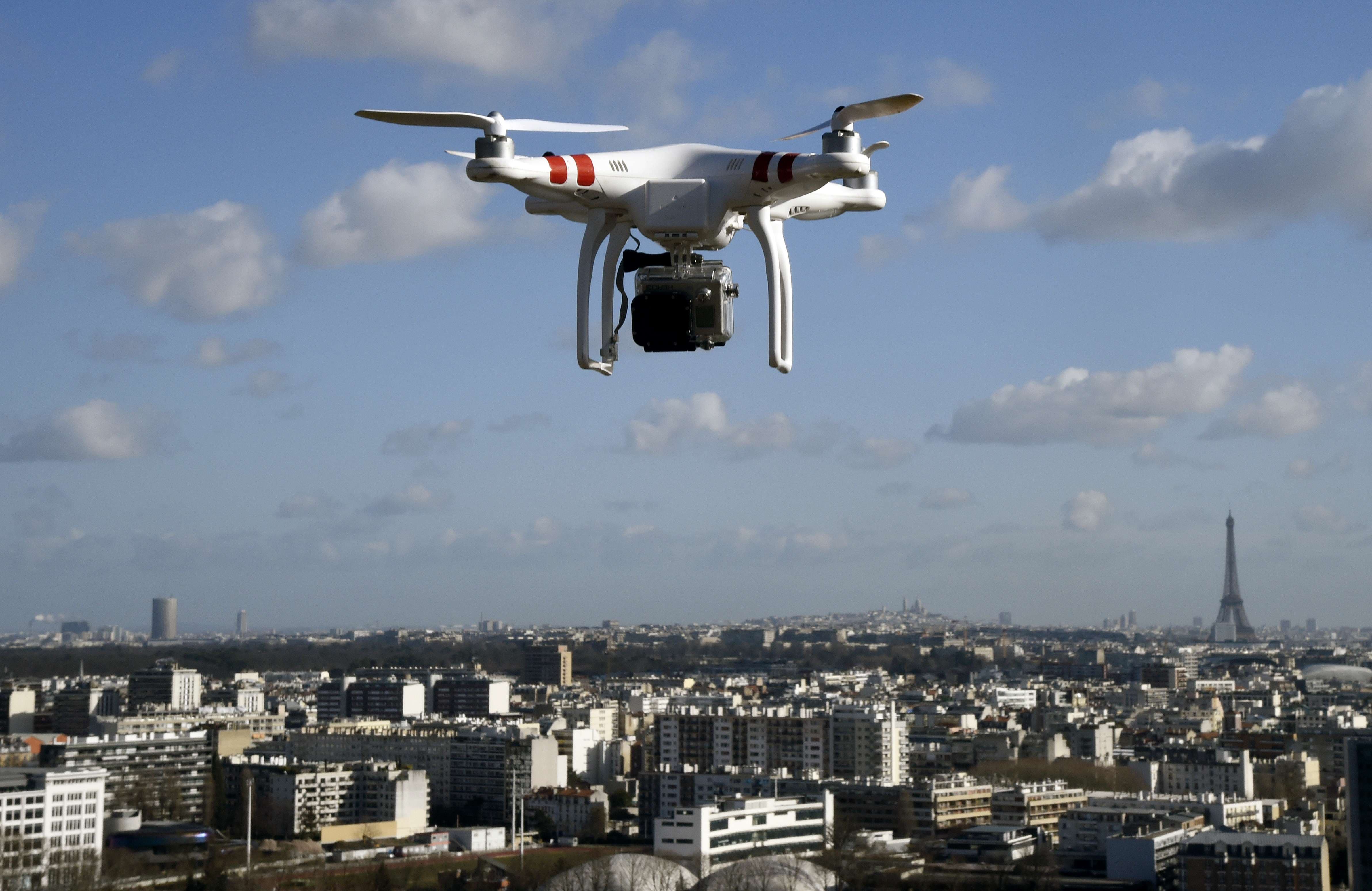 Illustrarion of a drone flying over Saint-Cloud on Febuary 27, 2015 in Paris. (AFP)
SHOW MORE
Last Update: 06:43 KSA 09:43 - GMT 06:43