In his first speech as acting president, Michel Temer asked for the Brazilian population's trust and said that the government's new motto is "Order and Progress" - the words that illustrate the Brazilian flag.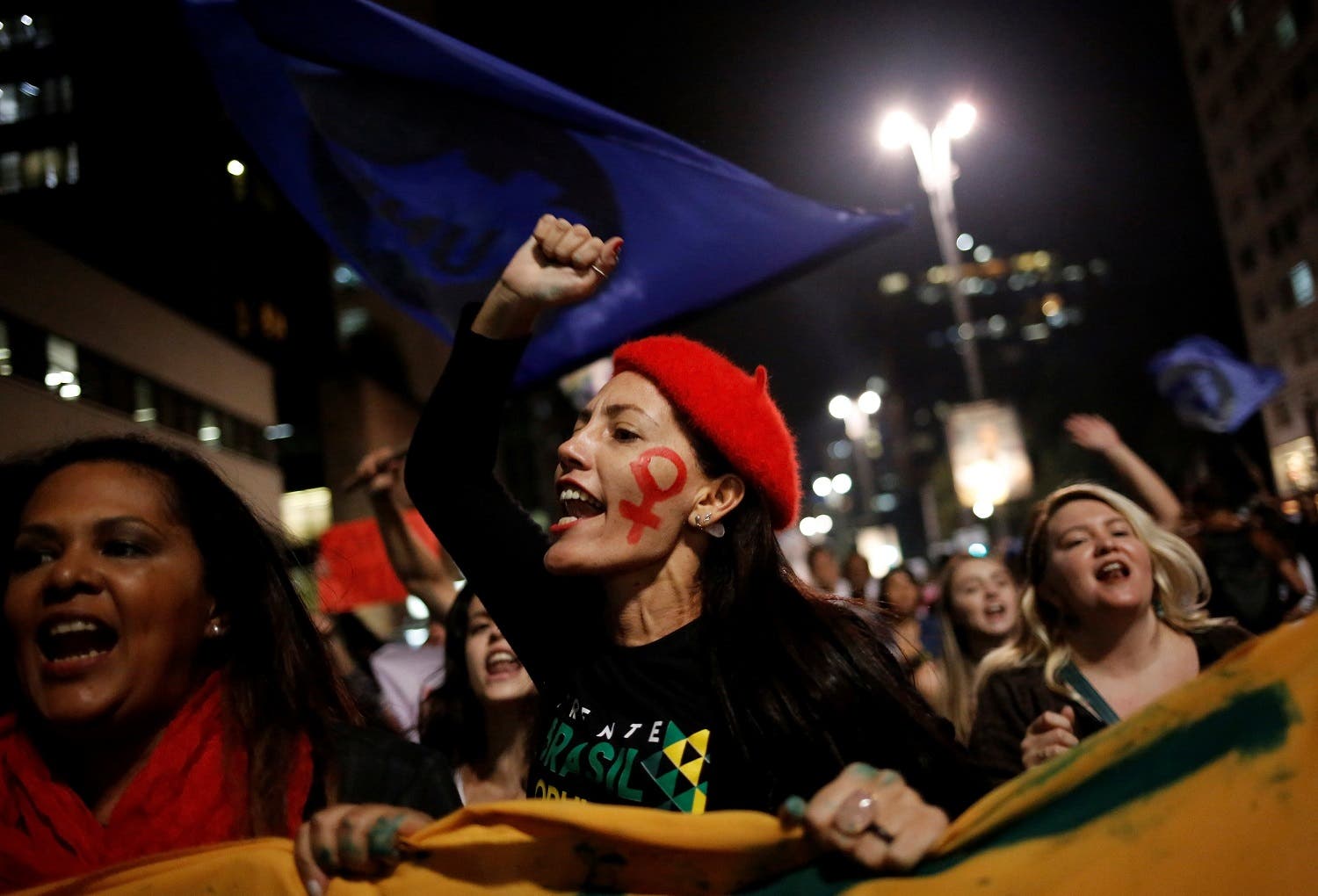 Women shout slogans during a protest against Brazil's interim President Michel Temer and in support of suspended President Dilma Rousseff at Paulista Avenue in Sao Paulo. (Reuters)
Minority report
#Newsflash: 52% of Brazil's population is female & 51% is mixed race or black but the #Temer cabinet has ZERO women & ZERO black/mixed race

— Sony Kapoor (@SonyKapoor) May 14, 2016
Love how people in #Brazil use social media. #Temer pic.twitter.com/fYYPnMhx6N

— Steph Reist (@StephReist) May 12, 2016
Inform the US embassy on this, #Temer:
1000s take the streets of #Brazil to protest the illegitimate government. pic.twitter.com/sXTGtUpuls

— rui borges (@homo_viator) May 16, 2016
Justification?
SHOW MORE
Last Update: Wednesday, 20 May 2020 KSA 09:47 - GMT 06:47