Having already experienced three military coups and multiple coup attempts since 1960, Turkey shockingly witnessed another attempt by a section of the military on Friday night.
Litmus test for democracy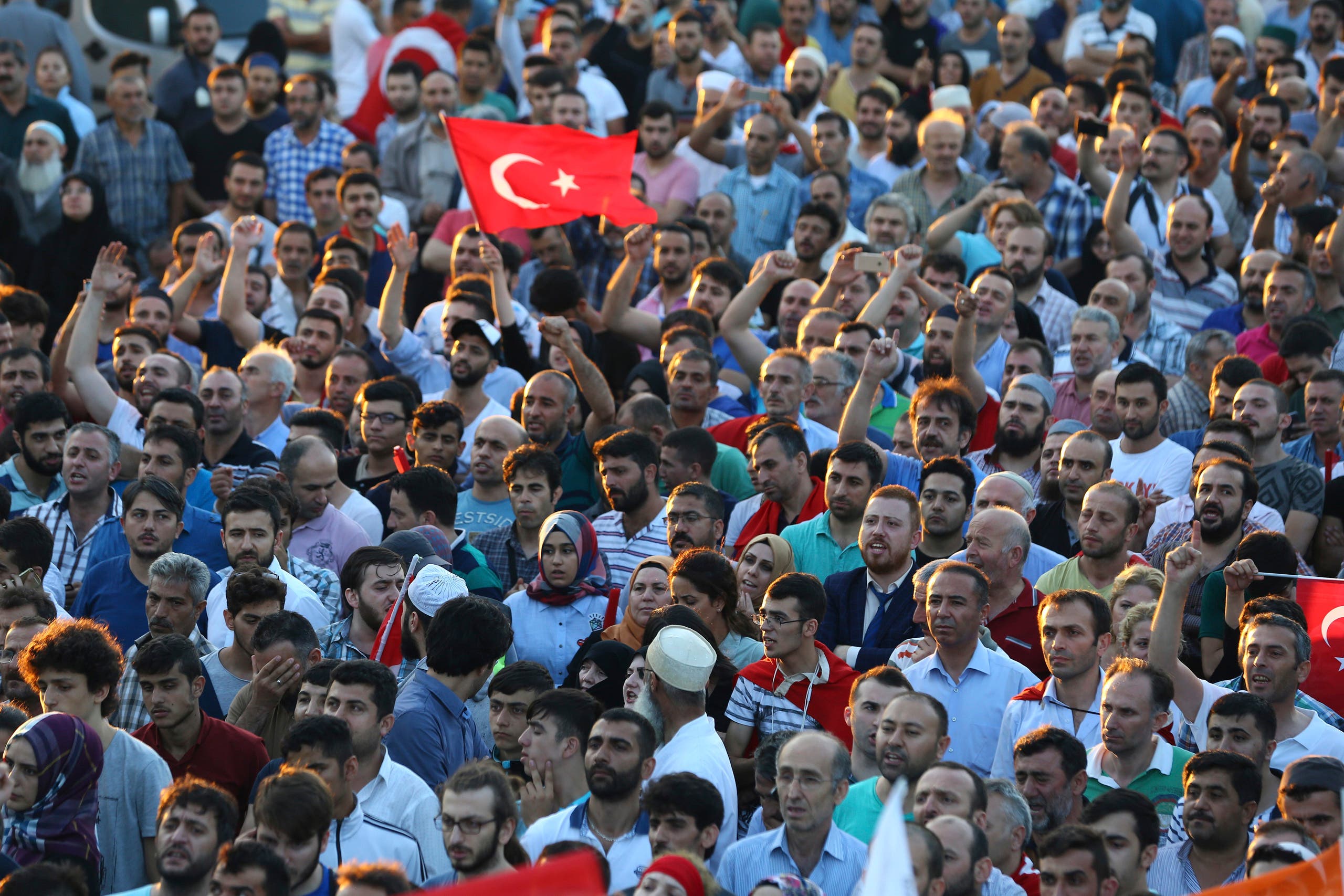 Supporters of Turkish President Tayyip Erdogan cheer at the Ataturk Airport in Istanbul, Turkey July 16, 2016. (Reuters)
What next?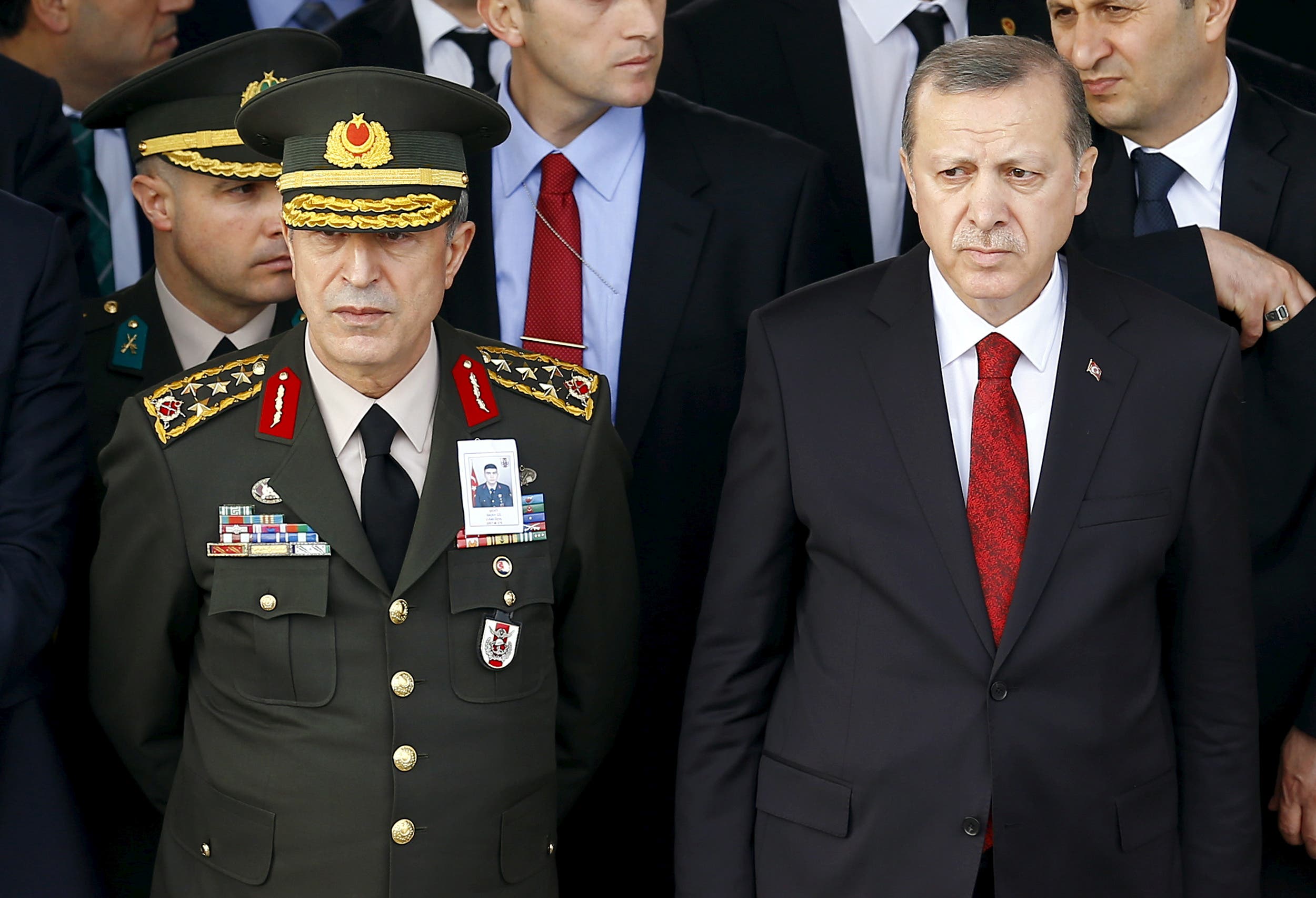 File photo of Turkish President Tayyip Erdogan (R) and Chief of Staff General Hulusi Akar, who was Turrescued after being held during the coup bid. (Reuters)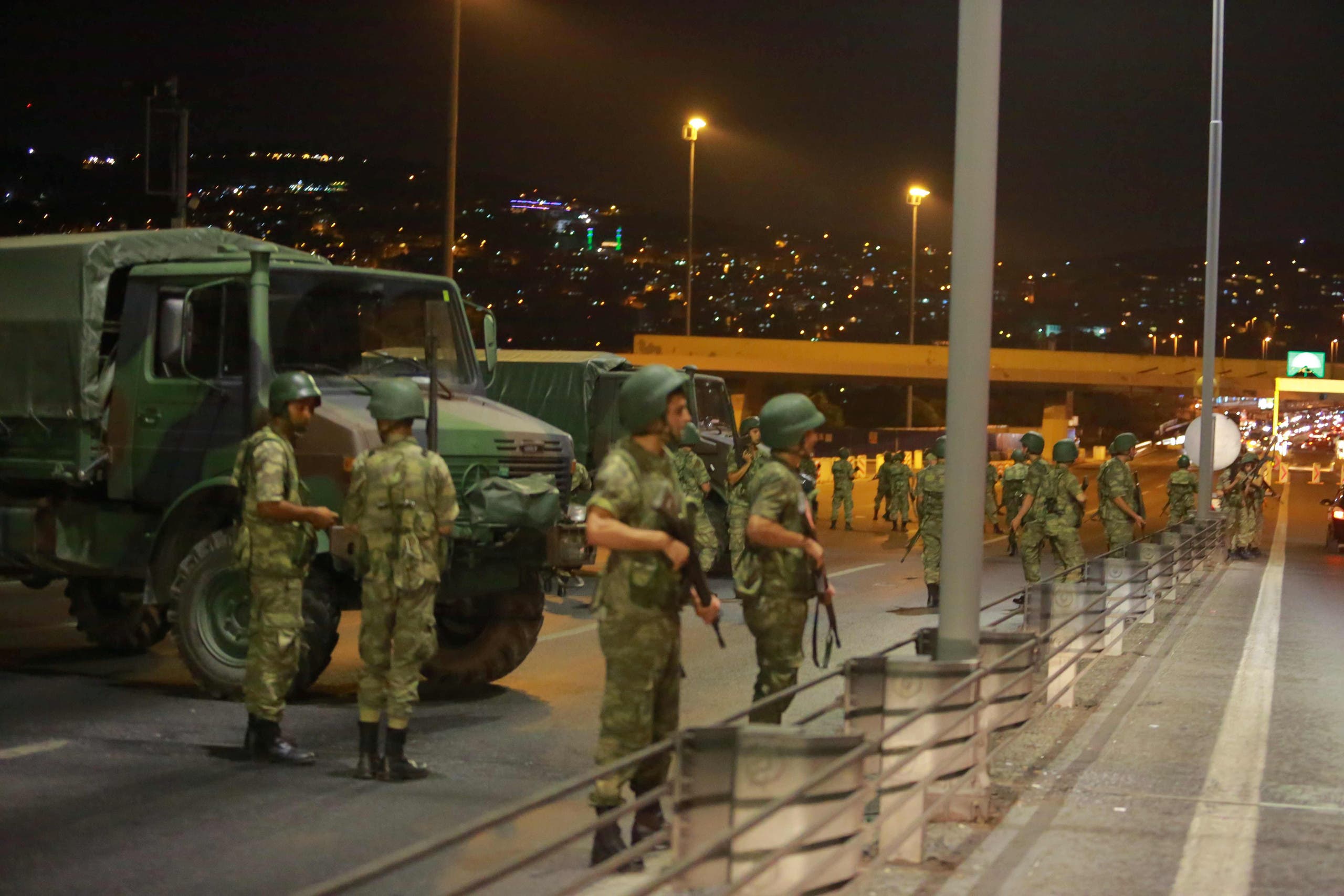 Turkish military block access to the Bosphorus bridge, which links the city's European and Asian sides, in Istanbul, Turkey, July 15, 2016. (Reuters)
'People were crying'
SHOW MORE
Last Update: Saturday, 16 July 2016 KSA 09:48 - GMT 06:48