Taking nude photos and recording videos of intimate moments with a lover may seem harmless to some; that is until these otherwise private moments end up being shared on the World Wide Web without consent. Then, the matter turns into a sordid ordeal sometimes haunting victims for the rest of their lives.

This act has come to be known as "Revenge Porn:" the publication of sexually explicit content without the consent of the individual in the explicit photo or video.

The phenomenon of so-called revenge porn is sounding an alarm worldwide as many countries have been caught off guard and lack the proper legislation to prevent the act.
Israel takes the lead
The Arab World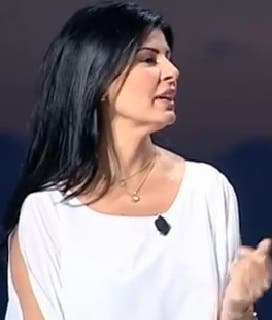 g


The Arab world is also rife with cases that may not necessarily be termed "revenge porn" but may be similar in nature. These include cases in which people distribute explicit pictures of individuals they have not had any relationship with simply to inflict harm and damage the person's reputation.

One such case involved Egyptian Islamic preacher Abdullah Badr who was sentenced to one year in prison in December 2012 for distributing photoshopped nude images of prominent Egyptian actress Elham Shaheen.

Other less prominent cases occasionally make headline news in the Arab world.

In 2003, a Moroccan court handed a three-year jail term to a 30-year-old man found guilty of posting nude picture of a woman he had been in a relationship with. In 2012, a major scandal shook the city of Marrakesh when a group of school girls found their nude photos and mobile phone numbers posted online. The mother of one of the girls attempted suicide to escape the shame and embarrassment, the popular daily website Hespress reported.

In Saudi Arabia, the religious police arrested a man in 2013 after he published photos of a female on Twitter. The man reportedly created a fake Twitter account for the individual and uploaded her photos, according to al-Hayat newspaper.

Experts speaking to Al Arabiya said drafting laws on revenge porn could be a tricky matter given that most Arab countries ban sexual relations outside of marriage.

"When you have cases in some GCC countries where a woman is gang-raped and then she is found guilty by a judge when she complains because it is believed she should have stayed at home then you know we are a thousand years away from following Israel's lead on this front," a GCC sociology expert, speaking on condition of anonymity, said.
SHOW MORE
Last Update: Wednesday, 20 May 2020 KSA 09:40 - GMT 06:40