As Islamic State in Iraq and Syria (ISIS) militants continue to wreak havoc across northern Iraq, many Kurds are highly concerned and angry because of their gruesome activities, including female members of Kurdistan's army, the Peshmerga.

In light of recent ISIS violence against minorities and women, Kurdish female fighters within the Peshmerga Force for Women have been asking their commanders to send them to the frontline to help combat the extremists, the BBC reported.

The existence of these female troops is an "affirmation that women in Kurdistan should be full members of society and not be hidden behind closed doors," Dr. Joseph Kéchichian, an American scholar who specializes in Gulf and Iraqi affairs, told Al Arabiya News.

"Kurdish men and women have seldom shied away from serving their military duties," he said.

"We are now on the battlefield, but I'm married and I have a daughter, whom I left with my parents to fight against extremists. I'm happy to perform my national duty to defend Kurdistan," Chelan Shakhwan a fighter in the Peshmerga female regiment, told al-Monitor news website.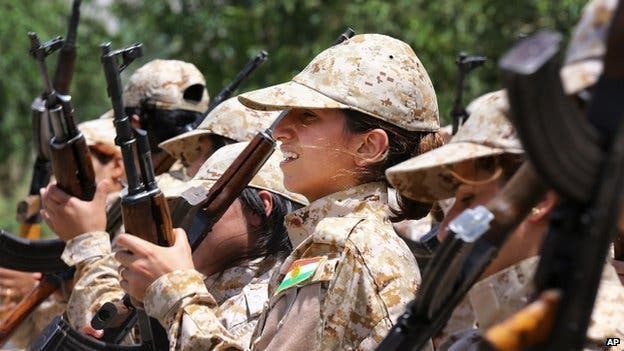 kurd

A history of the Peshmergettes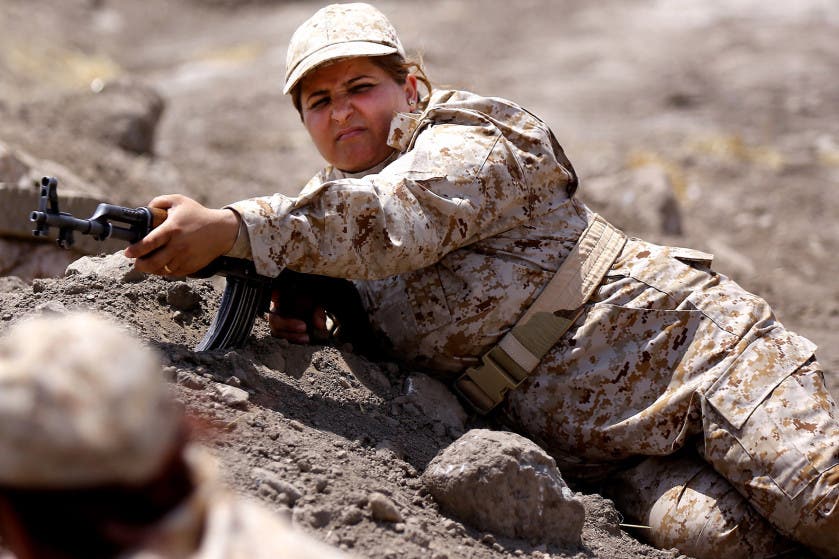 (AP)
SHOW MORE
Last Update: Wednesday, 20 August 2014 KSA 09:27 - GMT 06:27