The visit on Wednesday by Saudi Deputy Crown Prince Mohammad bin Salman to Russia puts in the spotlight nine decades of ties between the two nations – when Saudi had not yet been recognized as a nation by any other state.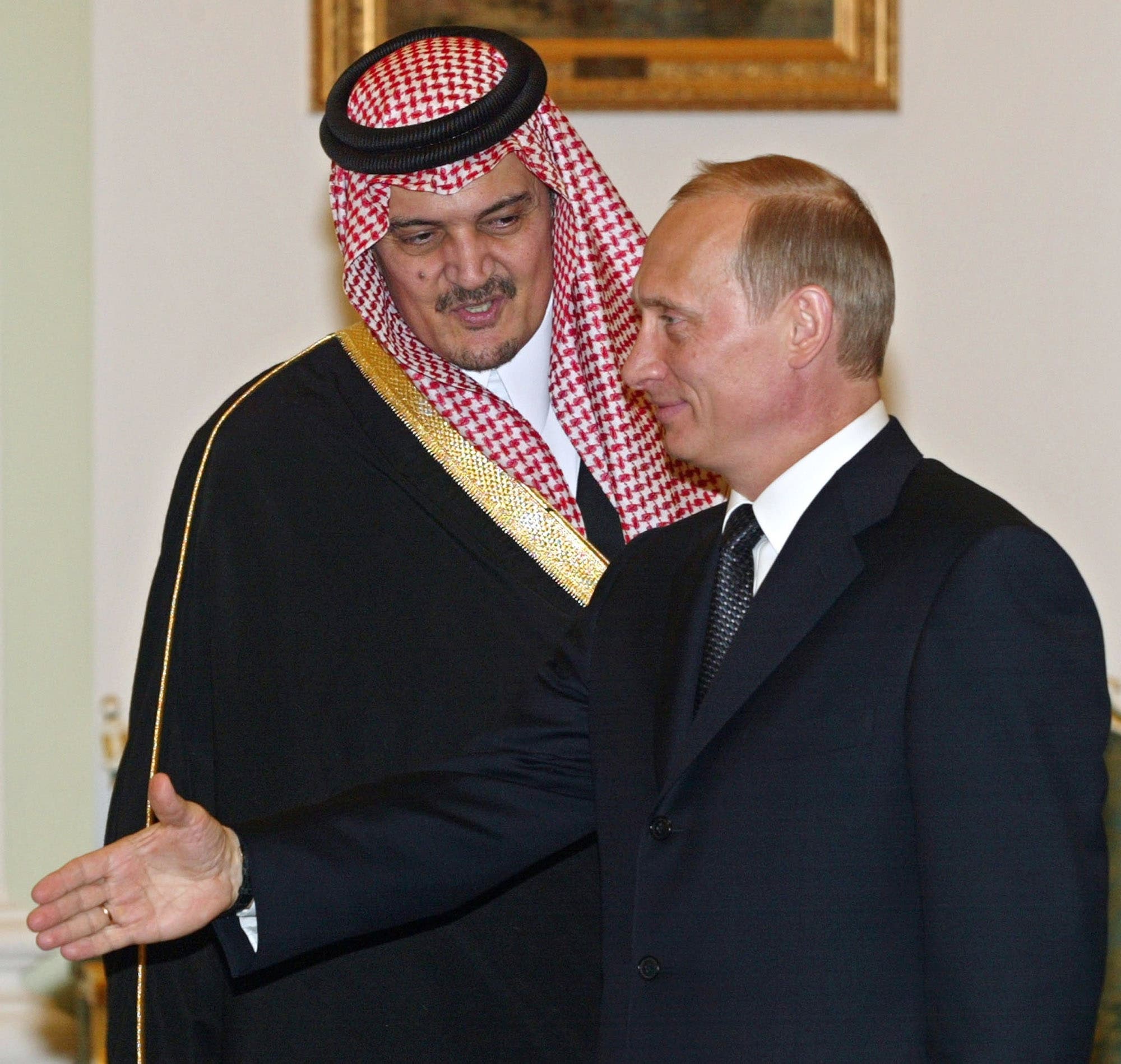 Russian President Vladimir Putin invites Saudi Foreign Minister Prince Saud al-Faisal to start talks in Kremlin, Thursday, April 18, 2002.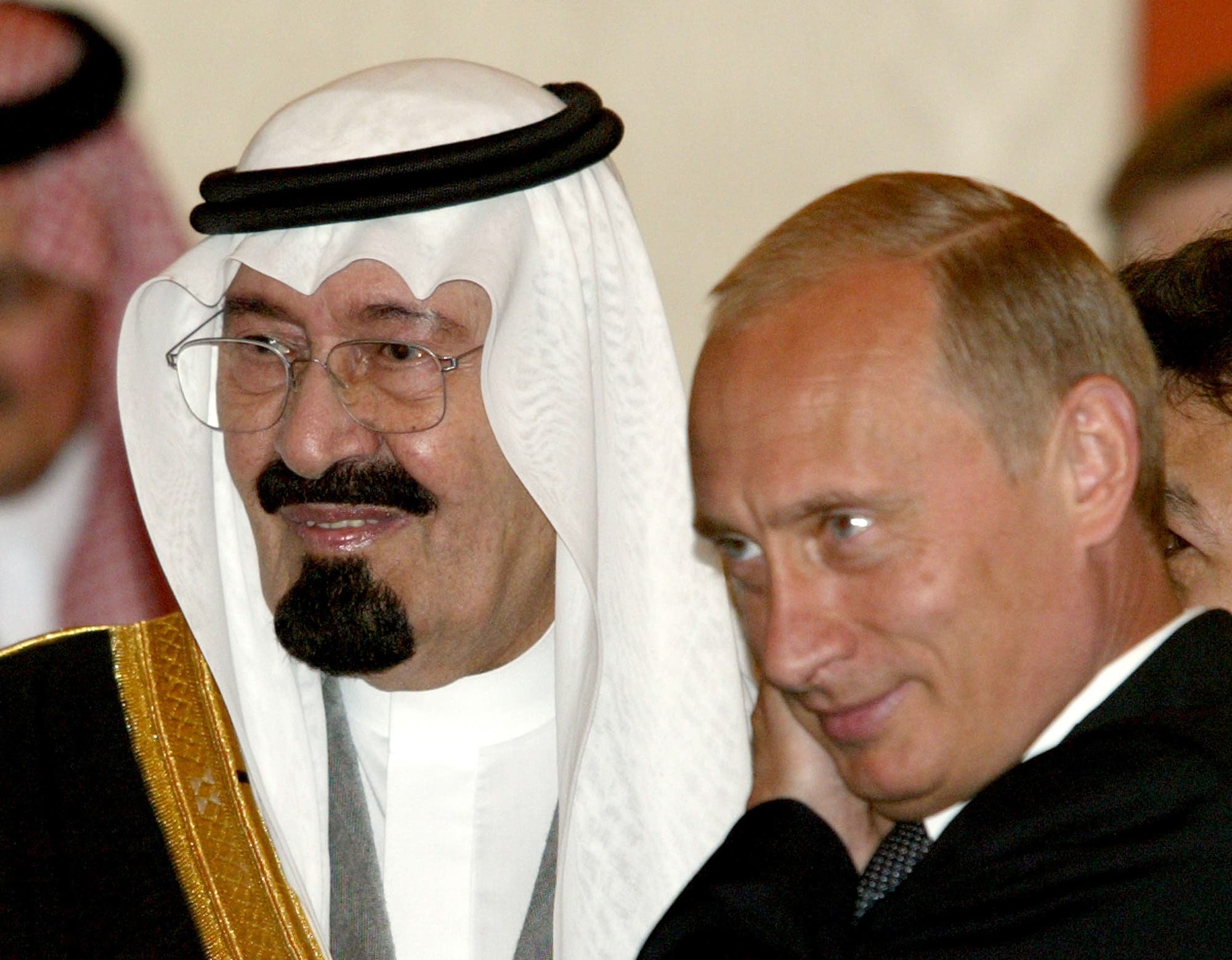 Saudi Arabia's Crown Prince Abdullah, left, and Russian President Vladimir Putin are seen during a meeting at the Kremlin in Moscow, Tuesday, Sept. 2, 2003.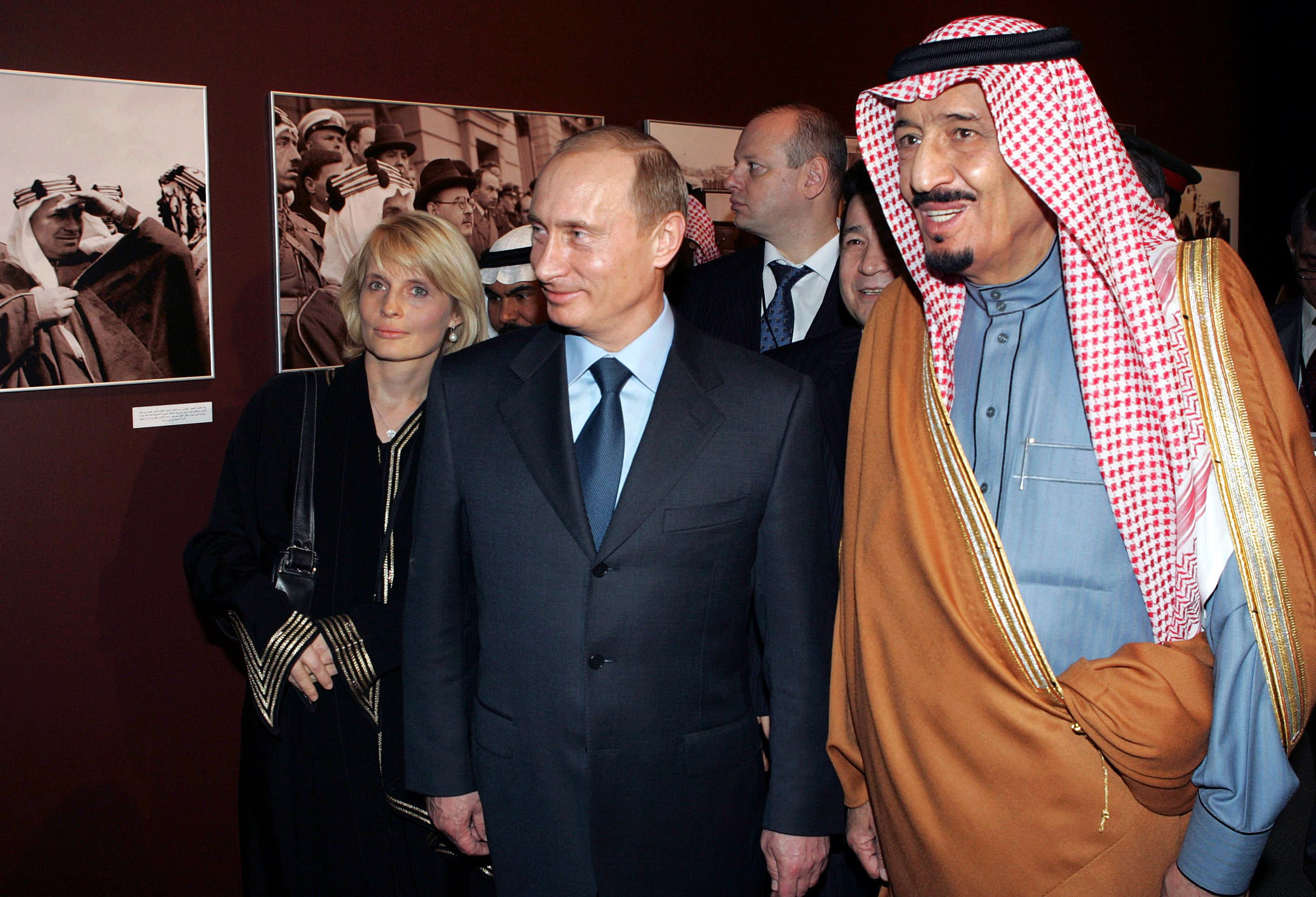 From right, Prince Salman bin Abdul Aziz, Saudi King's brother and Riyadh Governor, visiting Russian President Vladimir Putin and RIA Novosti News Agency Editor-in-Chief Svetlana Mironyuk tour a photo exhibition in Riyadh, Saudi Arabia, Monday, Feb. 12, 2007.
SHOW MORE
Last Update: Wednesday, 20 May 2020 KSA 09:47 - GMT 06:47