Born just before the outbreak of Yemen's devastating war, Ali Mohammed al-Tawaari may well not survive it.

Damaged by a lack of skilled medical care at a critical moment in his early weeks, the six-month-old infant struggles for life in a hospital in the bomb-damaged capital Sanaa.

Ali suffers malnourishment and complications from a botched circumcision performed by an unqualified practitioner.

"He is dying, you can see it," said his mother Wadha, watching his tiny skeletal figure, clothed in green pyjamas.

"I want to turn him to the Kaaba," she said, referring to the ancient cubic shrine in Mecca which all Muslims face when they pray and when they are buried.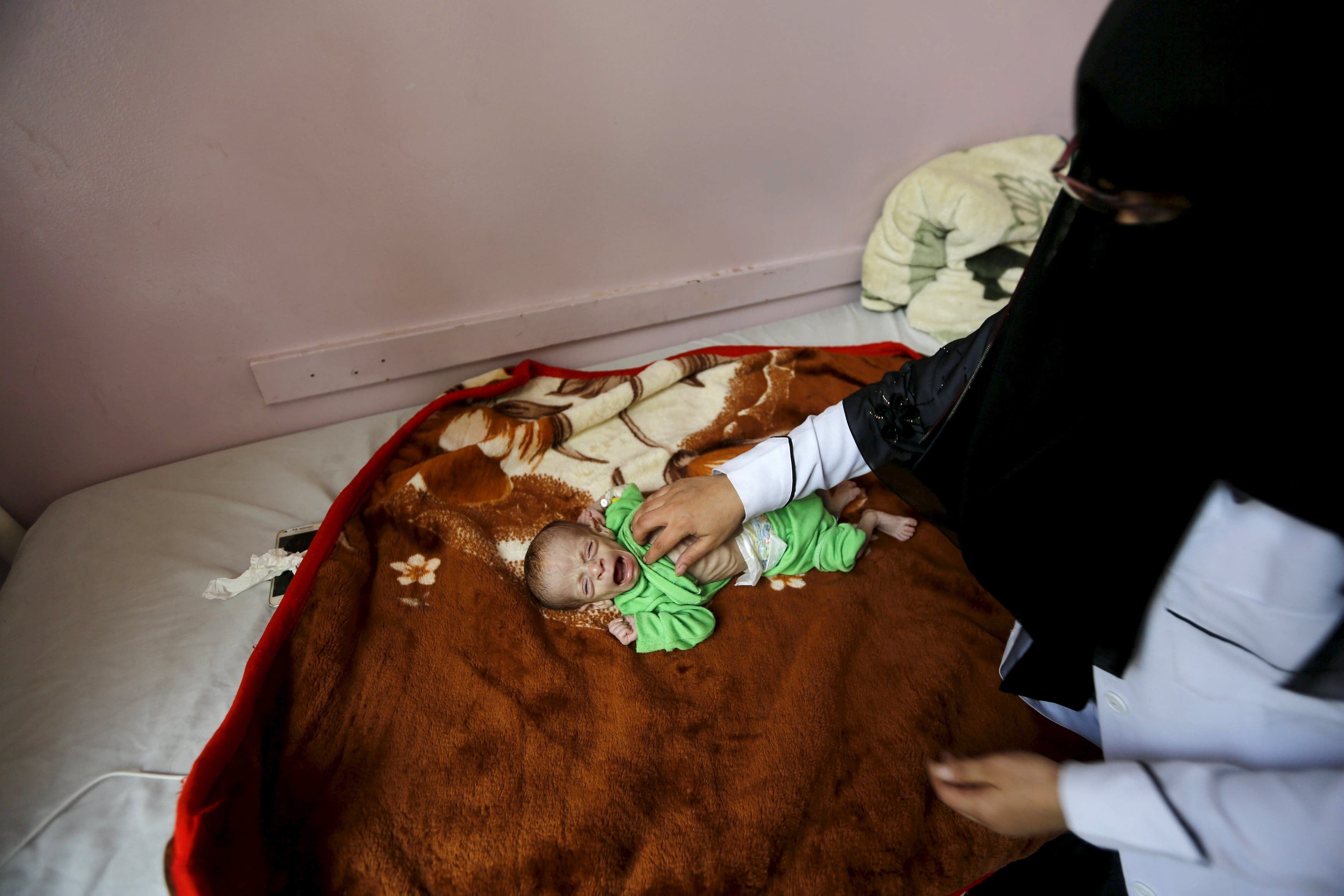 yemen baby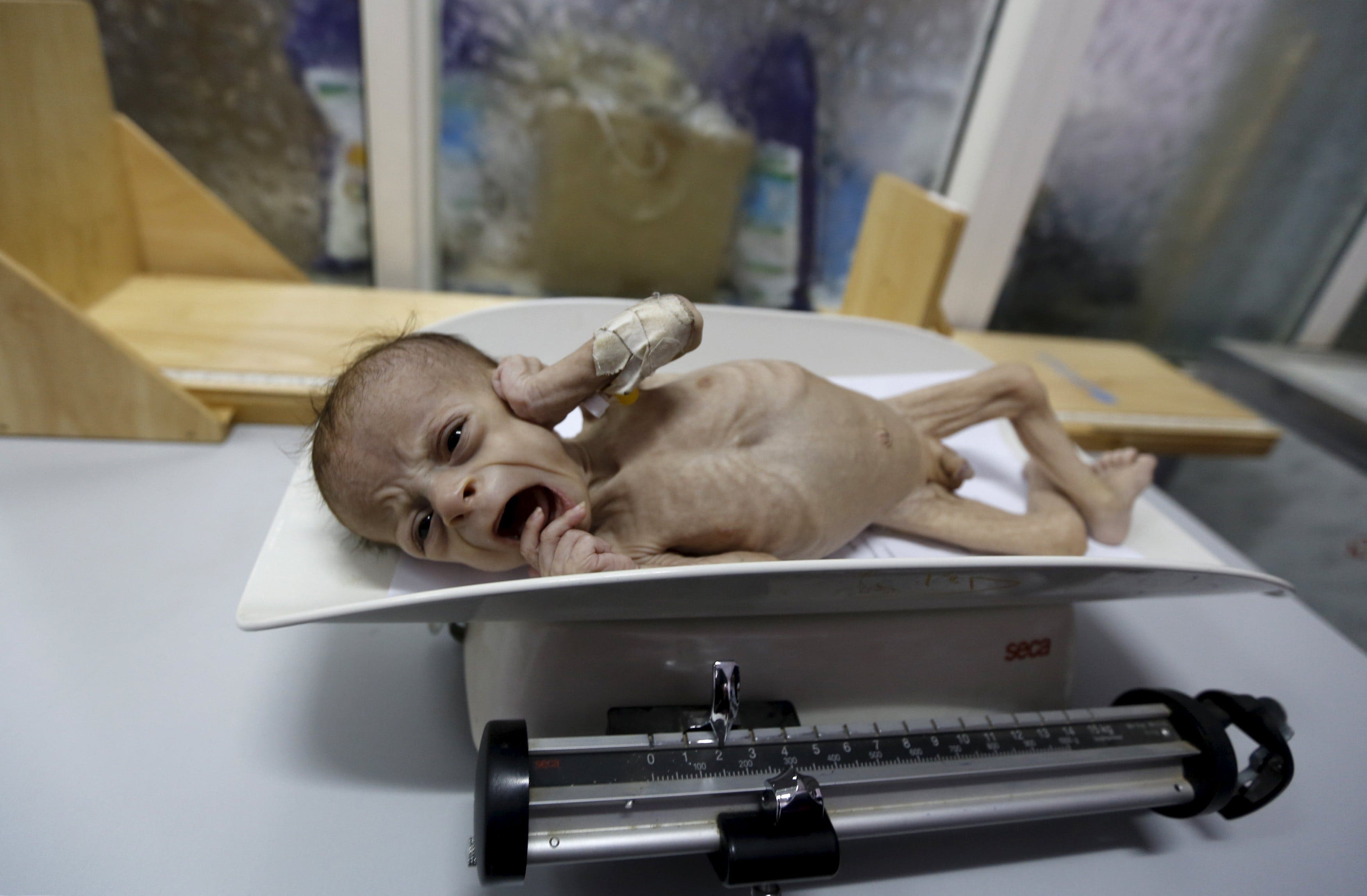 yemen baby
Before the war, a decent life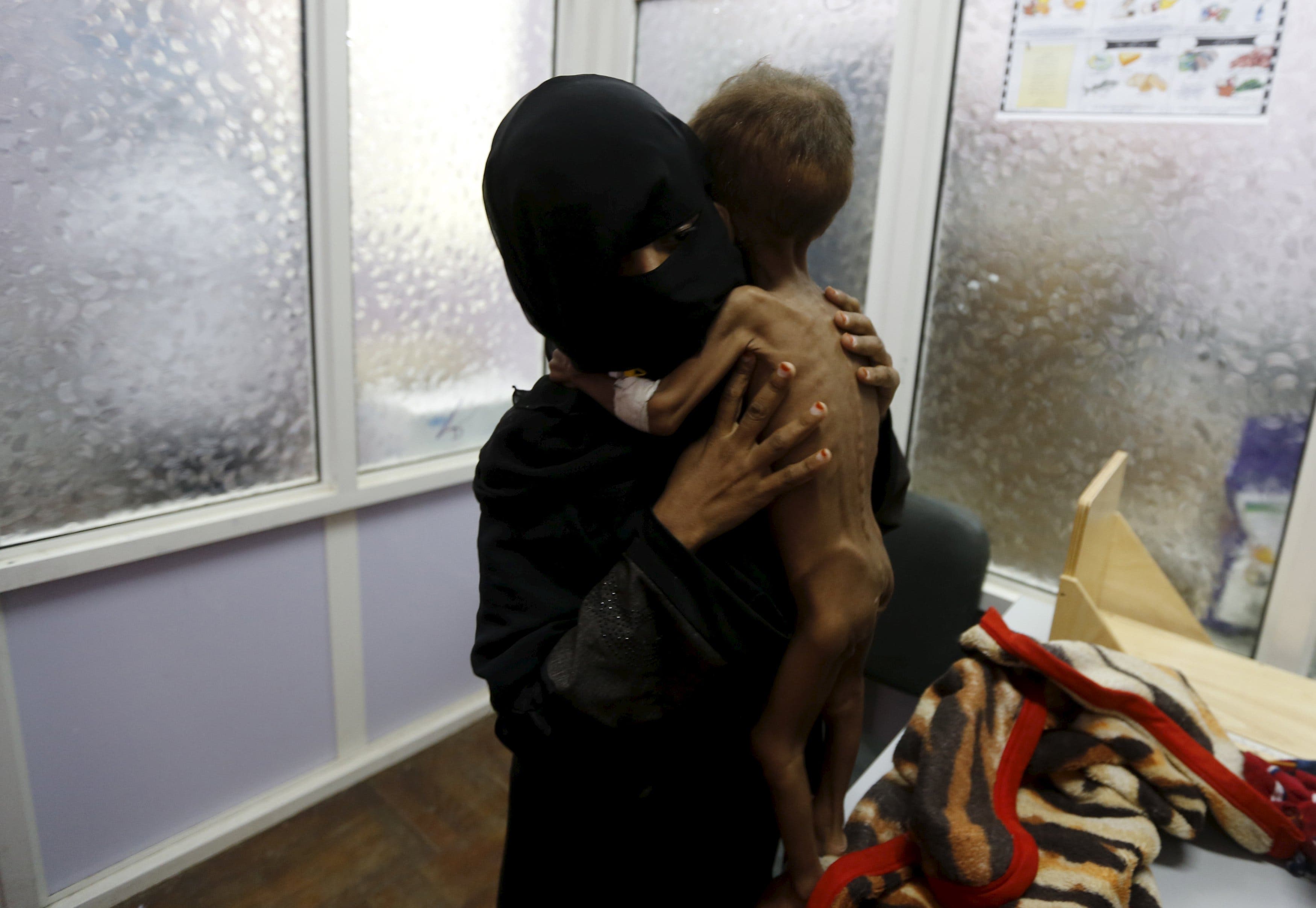 yemen


Yemen normally imports almost 90 percent of its basic food from abroad. The U.N. emergency food agency said on July 30 that the impact of traders being unable to import enough food and safely move it inside the country has led to a severe rise in prices, increasing the suffering of the poorest and most vulnerable.

The U.N. children's agency UNICEF said on July 10 it was stepping up screening for malnutrition, vaccinations and other life-saving interventions for millions of Yemeni children caught up in the crisis.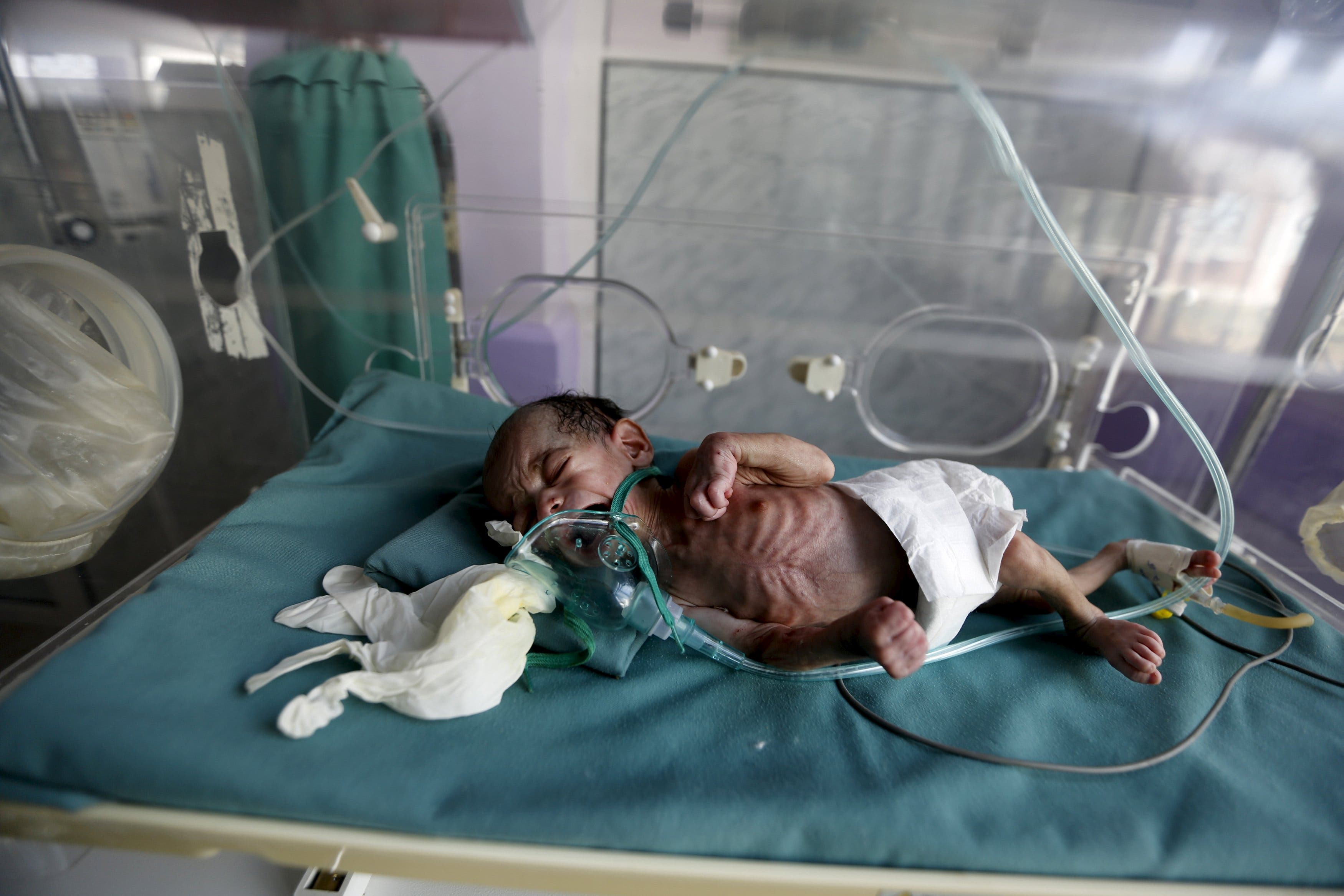 yemen baby


More than 16,000 children have been treated for severe malnutrition and 1.3 million children in the country are at risk of malnutrition, it said.

"But what Yemen really needs now is a return to peace, a solution to the fuel and power crisis and restoration of regular health services," Julien Harneis, UNICEF representative in Yemen, said in a statement.

For Ali, that may come too late.

Wadha gazed at her son.

"If you look at his face, you can see that death is approaching."
SHOW MORE
Last Update: Wednesday, 20 May 2020 KSA 09:46 - GMT 06:46