Speak to any Kuwaiti who resided in their country 25 years ago, and they will describe exactly where they were when Saddam's Iraqi army invaded.

Mohamed Ghanem al-Rumaihi, professor of political sociology at Kuwait University and Editor-in-Chief of pan-Arab Al Arabi magazine at the time, was vacationing abroad on an annual summer trip when he was asked to return to Kuwait at the last minute.

"While I was abroad, I got a message from the then Minister of State for Foreign Affairs Sheikh Nasser al-Mohammad who needed my help in responding to a very provocative letter from Tariq Aziz (Foreign Minister of Iraq, 1983–1991) and I headed back to Kuwait in the last week of July 1990," Rumaihi told Al Arabiya News.

"I predicted that the Iraqis' remarks and behavior at the time were similar to what Iraq was voicing against the Iranians in the previous decade. I wrote a column on this and asked to return to my vacation. The next day on August 2, 1990, Saddam's army invaded Kuwait," Rumaihi said.
Twenty-five years on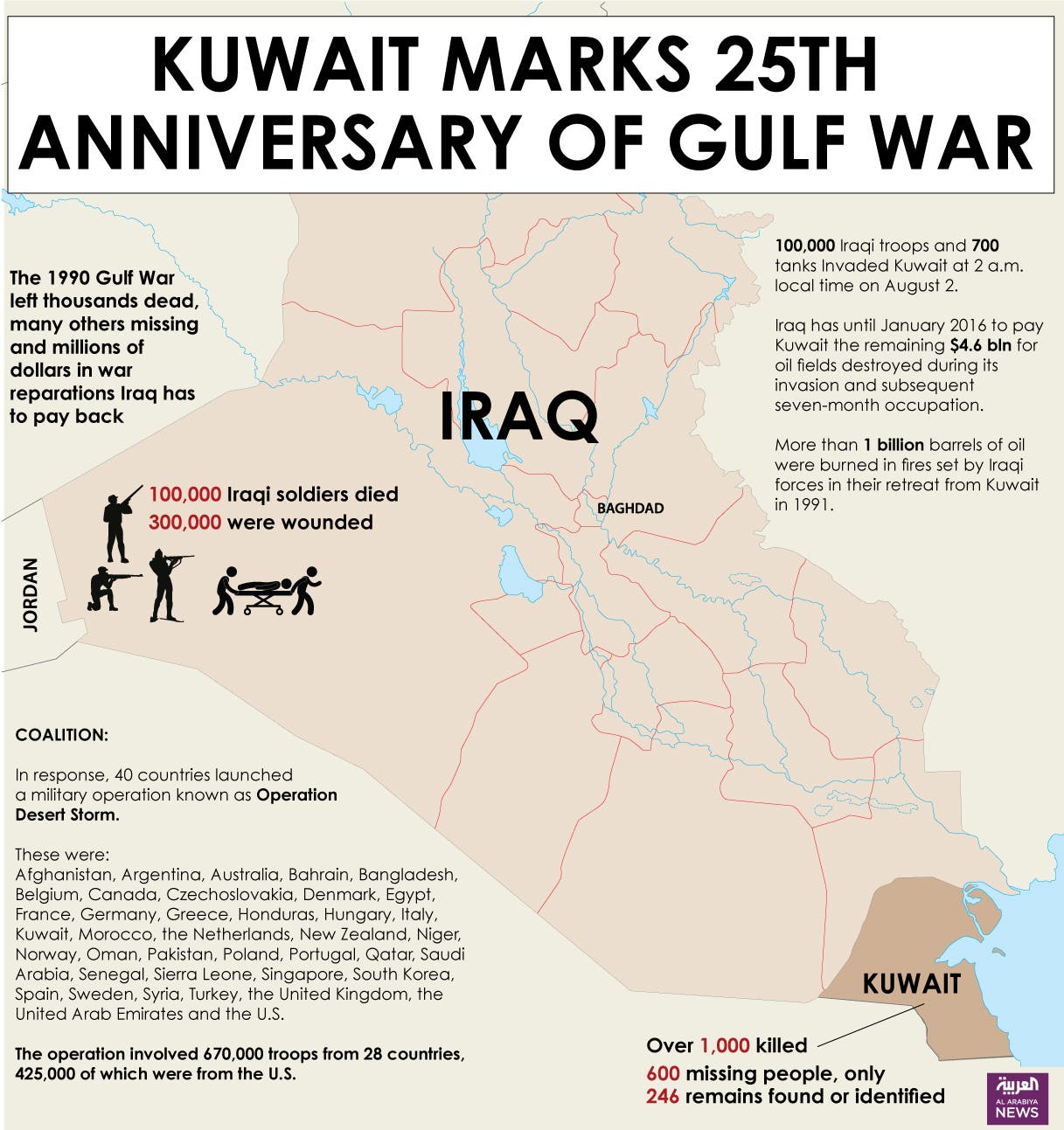 Infographic: Kuwait marks 25th anniversary of Gulf War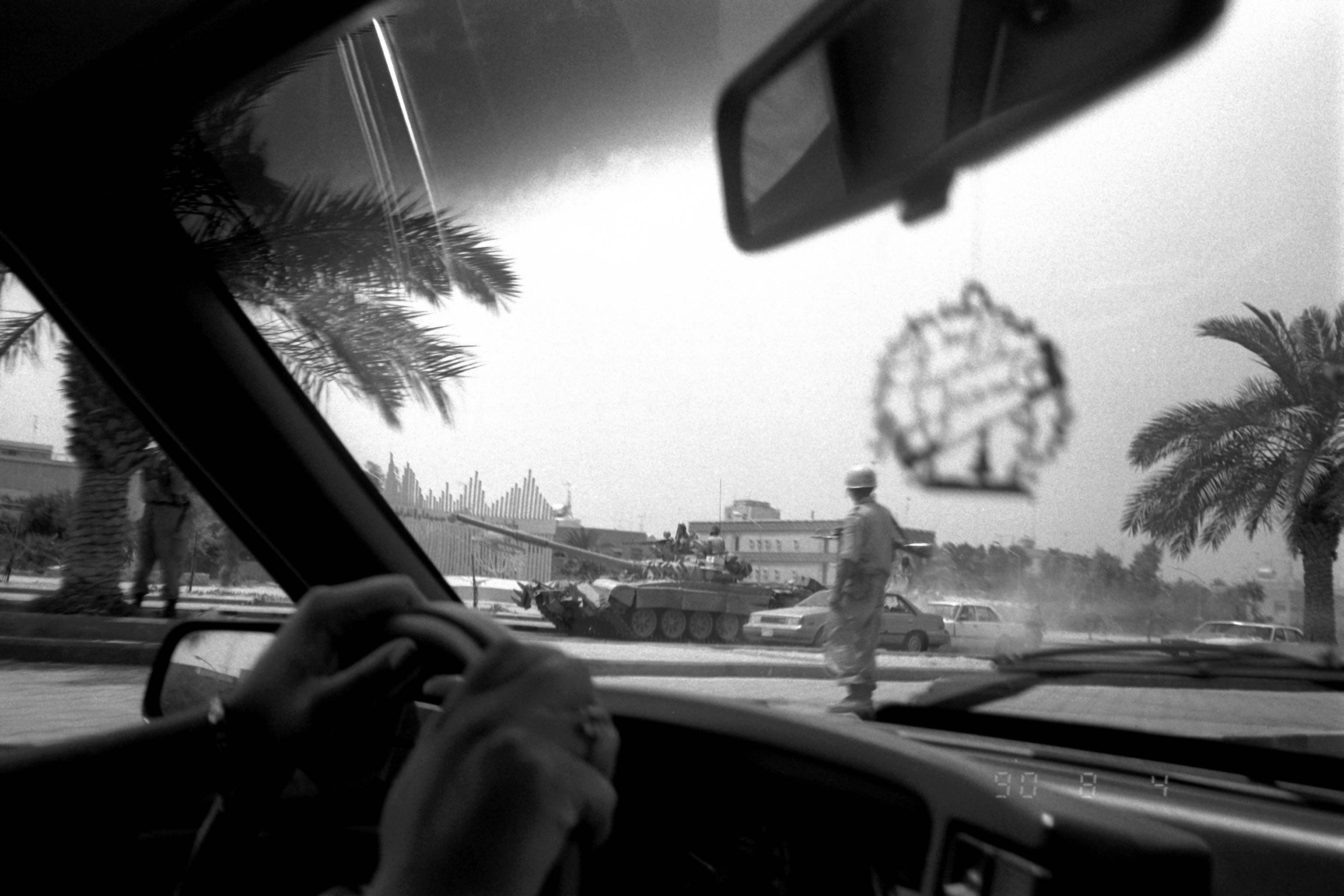 Iraqui soldiers ride on top of one of their tanks through the streets of Kuwait City on August 4, 1990 AP
'Shadows of the past'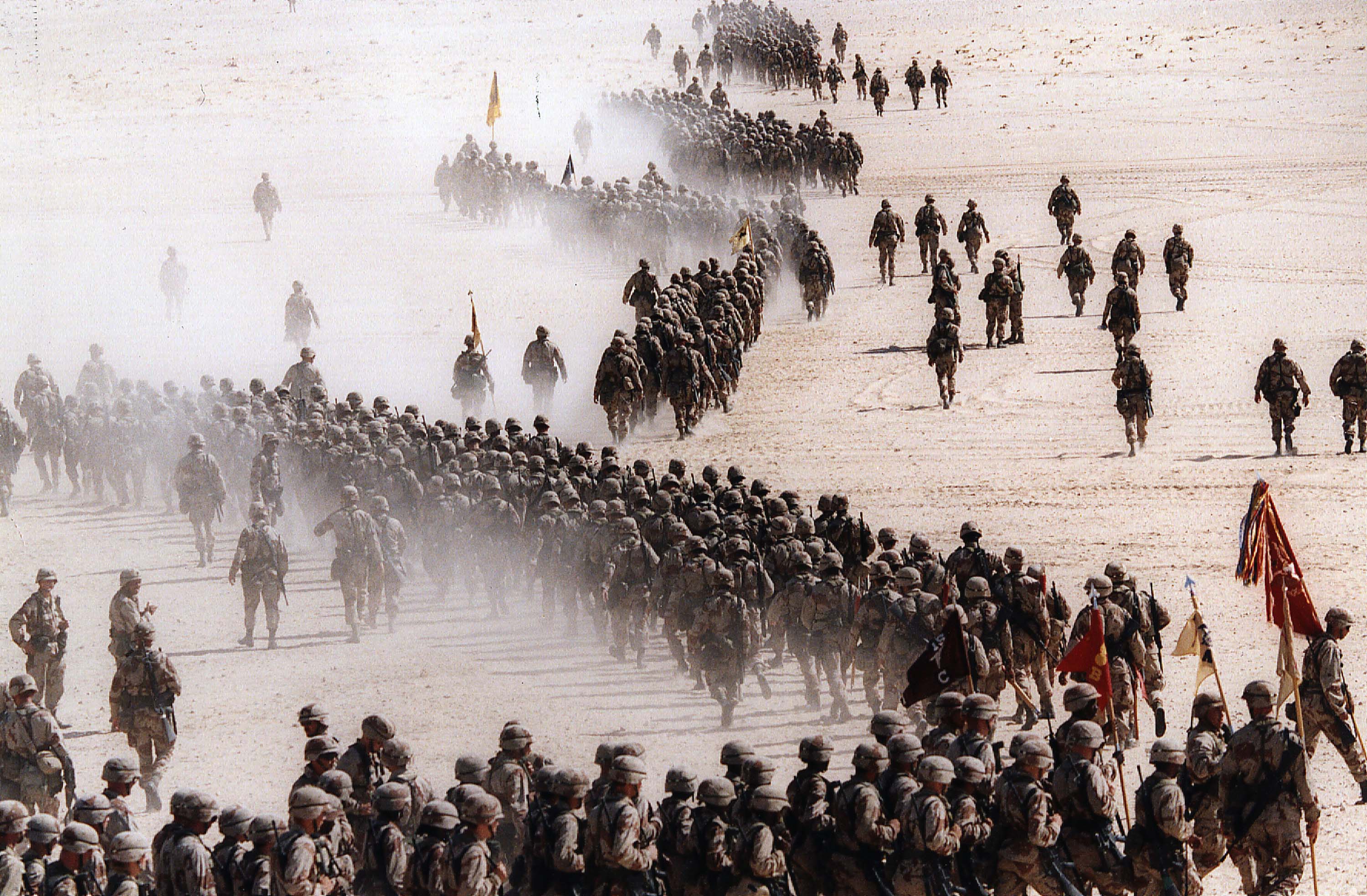 Responding to Iraq's invasion of Kuwait, troops of the U.S. 1st Cavalry Division deploy across the Saudi desert Nov. 4, 1990 AP
SHOW MORE
Last Update: Wednesday, 20 May 2020 KSA 09:48 - GMT 06:48