Italy's parliament has decided to freeze the supply of spare parts for F-16 fighter jets to Egypt, triggering an immediate reaction from Cairo. This is considered the first move with a direct impact on bilateral commercial relations taken by Rome after the killing in Cairo of Italian PhD student Giulio Regeni.

"It's the first time parliament has the chance with this initiative to show the urge to accelerate the search for the truth on Regeni's case… with no intention of compromising relations with Egypt," said Italian Senator Nicola Latorre, president of the defense commission.

The Senate on Wednesday approved the "Regeni amendment" regarding military supplies with 159 votes in favor, 55 votes against and 17 abstentions. Parliament now awaits final approval from the Chamber of Deputies.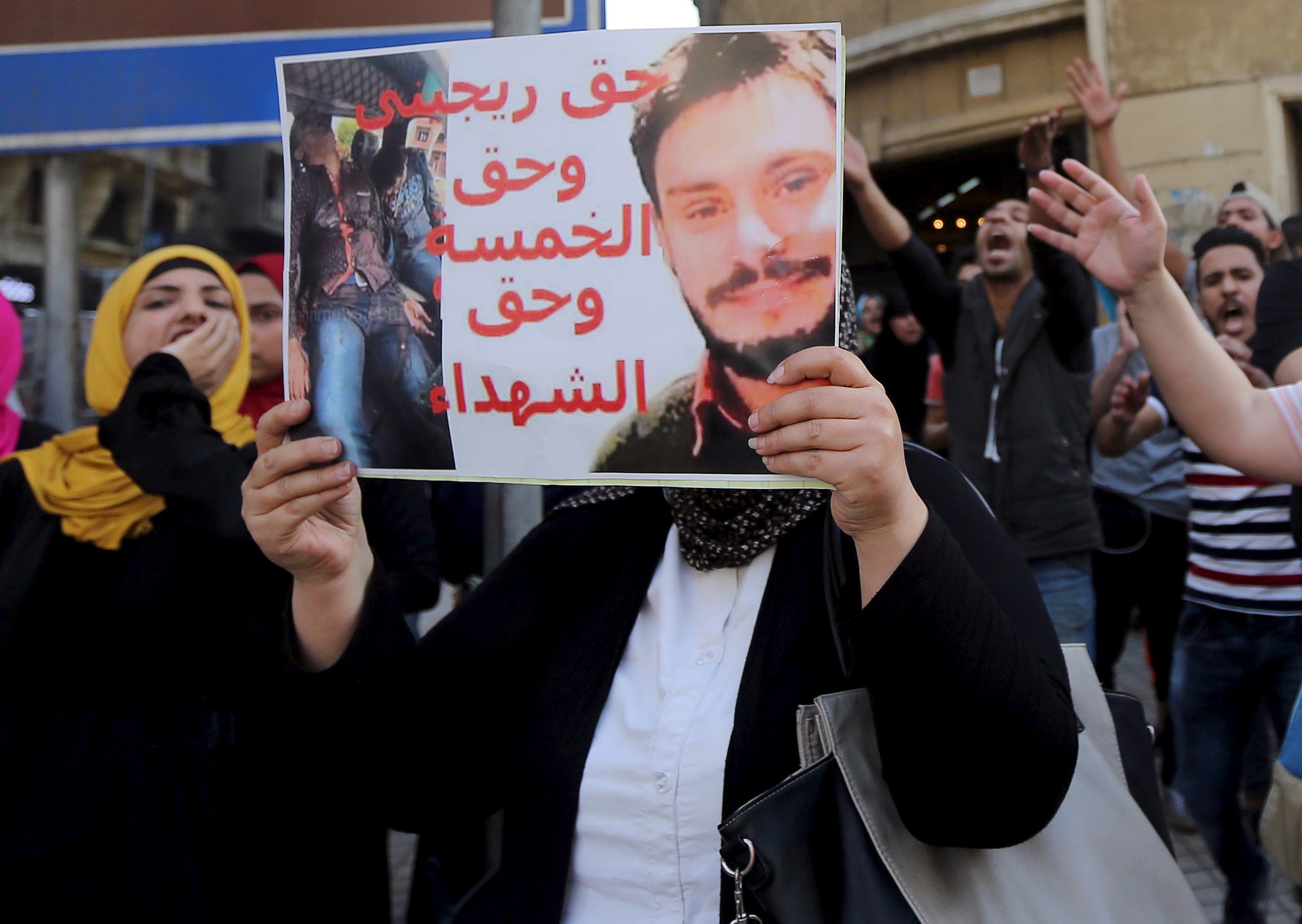 An Egyptian activist holds a poster calling for justice to be done in the case of the recently murdered Italian student Giulio Regeni in front of the Press Syndicate in Cairo, Egypt, April 15, 2016. (Reuters)
Economic ties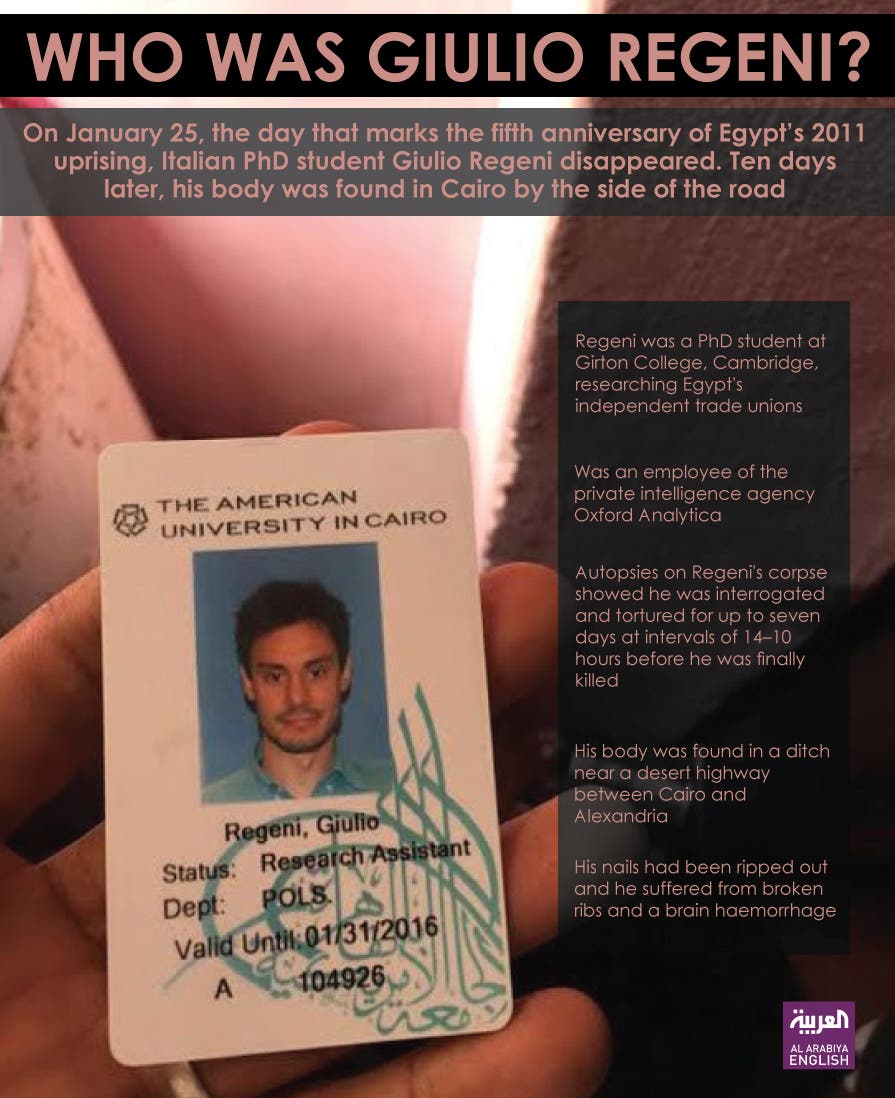 Infographic: Who was Giulio Regeni?
SHOW MORE
Last Update: Wednesday, 20 May 2020 KSA 12:05 - GMT 09:05