While the battle to free the Iraqi city of Mosul from ISIS control began this week, what is threatening the millions of people living in that area could be something different from guns and car bombs, as the city hosts what is now considered the most dangerous dam in the world.

According to US Army engineers, the dam was built on 'karst' foundation, water-soluble rocks that are hastening subsurface dissolution. Since its commissioning in 1985, maintenance crews have had to continuously pour liquid cement under its foundation to fill the cracks, an operation called grouting, in order to keep the structure stable and secure. Without these constant injections, Iraq's biggest dam would soon collapse causing a humanitarian disaster.

According to the European Commission's science and knowledge service, the Joint Research Center (JRC) 2016 technical report, "In recent years, adequate maintenance has not taken place, leading to concerns about the safety of the dam".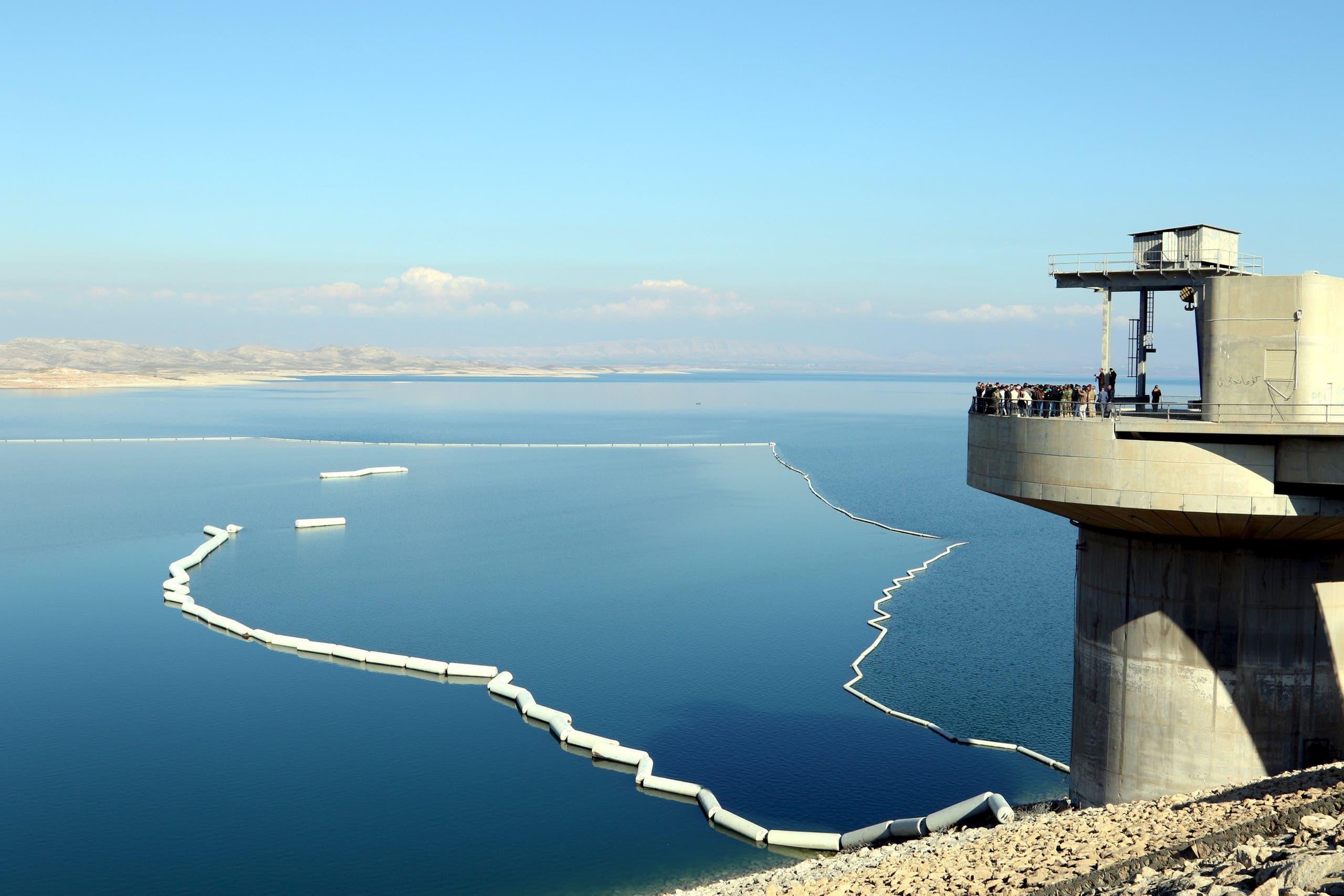 A view a section of the Mosul Dam in northern Iraq, February 3, 2016. (Reuters)


Iraq's Water Resources Ministry says there is no imminent danger of collapse, but this March the US embassy in Baghdad issued a warning that the risk of the dam failing is now "serious and unprecedented".

The main scenario analyzed in the JRC study, where the dam is 26 per cent destroyed, results in a 25-meter-high wave arriving at Mosul city in about one hour and a half. The capital Baghdad, 340 miles south of Mosul, would be reached in over three days with a maximum water height of 8 meters.
Fourth largest in Mideast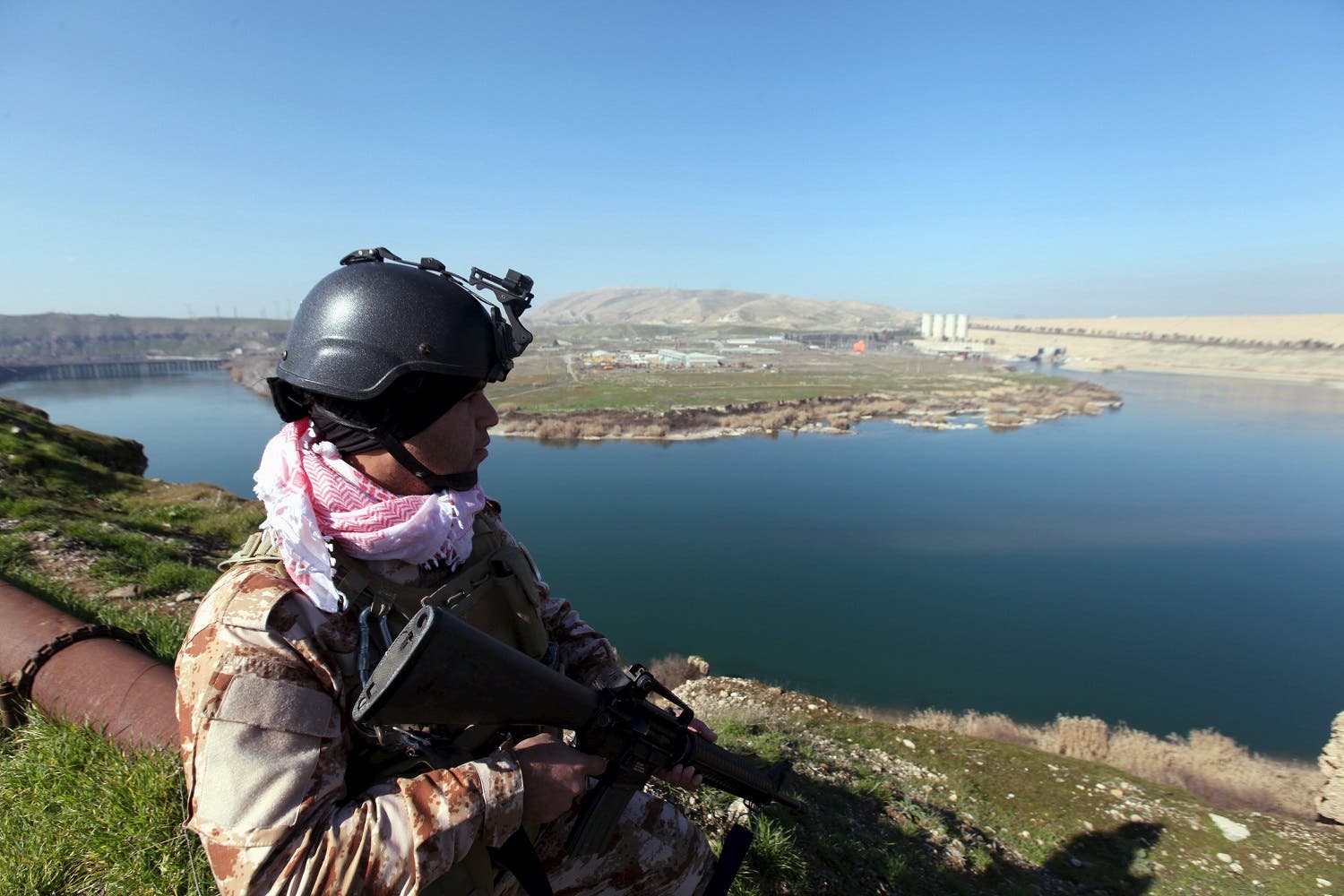 An Iraqi Kurdish Peshmerga stands guard near the Mosul Dam in northern Iraq, February 3, 2016. (Reuters)


Military operations and the current instability in the region create more concerns regarding the extraordinary engineering measures necessary to maintain the structural integrity and operating capability of the dam.

When ISIS militia occupied the dam, the maintenance works were suspended. As the Iraqi forces took over control, some machineries were missing, other technical equipment were damaged.

This September, the Italian engineering firm Trevi started working on shoring up and securing the dam, which is going to take 18 months.

The Italian Ministry of Defense, in consultation with the Iraqi authorities, sent 500 Italian soldiers to protect the dam and the over 450 technicians working there, apart from the 950 Italian soldiers in the country as part of the international coalition against ISIS.
Intense work needed
SHOW MORE
Last Update: Wednesday, 20 May 2020 KSA 13:59 - GMT 10:59