Presidential adviser Jared Kushner met with Israeli and Palestinian leaders on Thursday to try to jumpstart moribund peace talks, but after months without progress the Mideast envoy faces growing skepticism on the Palestinian side.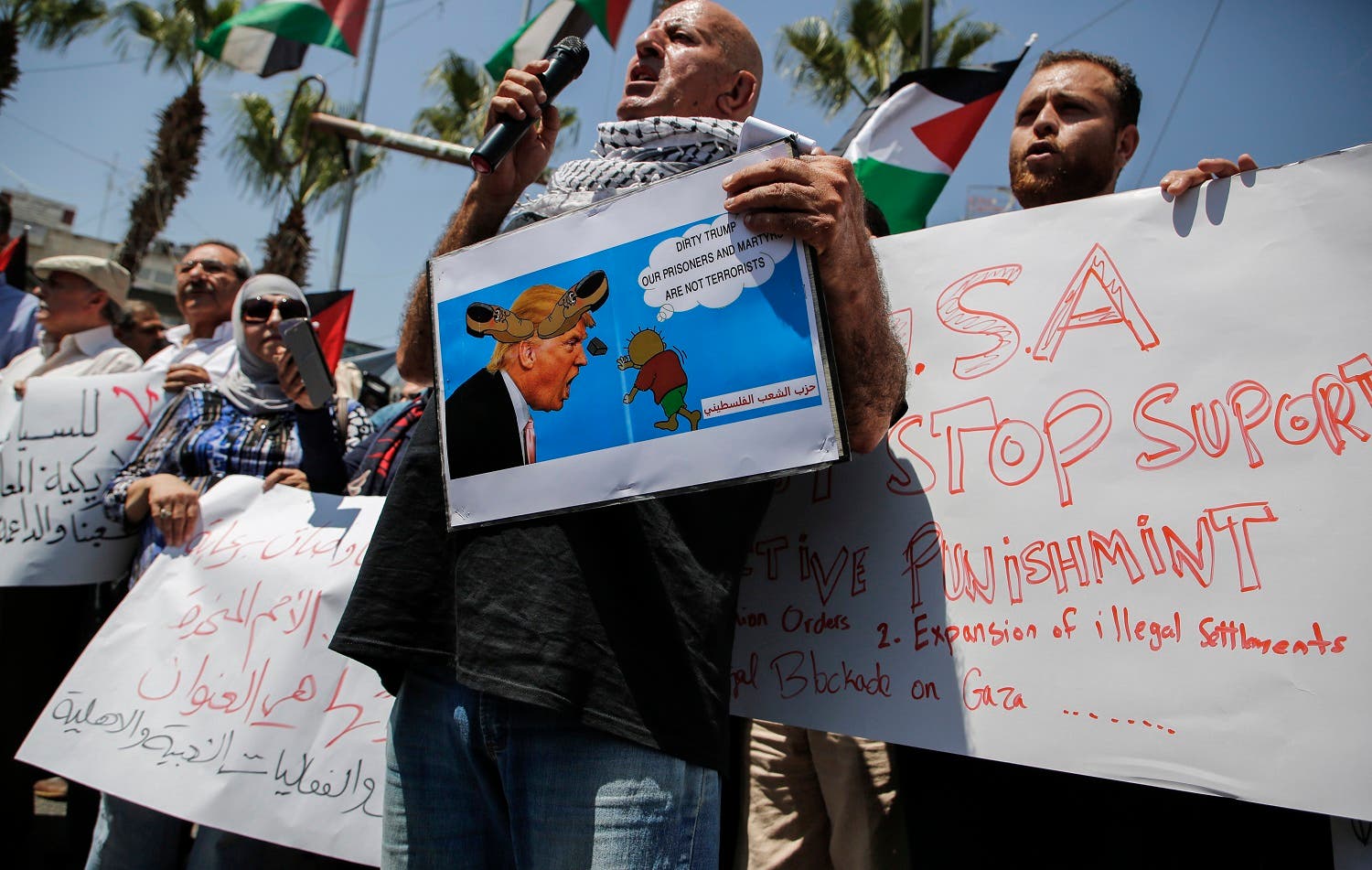 A picture taken on August 24, 2017 in the West Bank city of Ramallah shows Palestinian demonstrators holding a picture of US President Donald J. Trump defaced with cartoon shoes on his head along with other slogans, during a protest against the arrival of a US delegation headed by Jared Kushner. (AFP)
Best step forward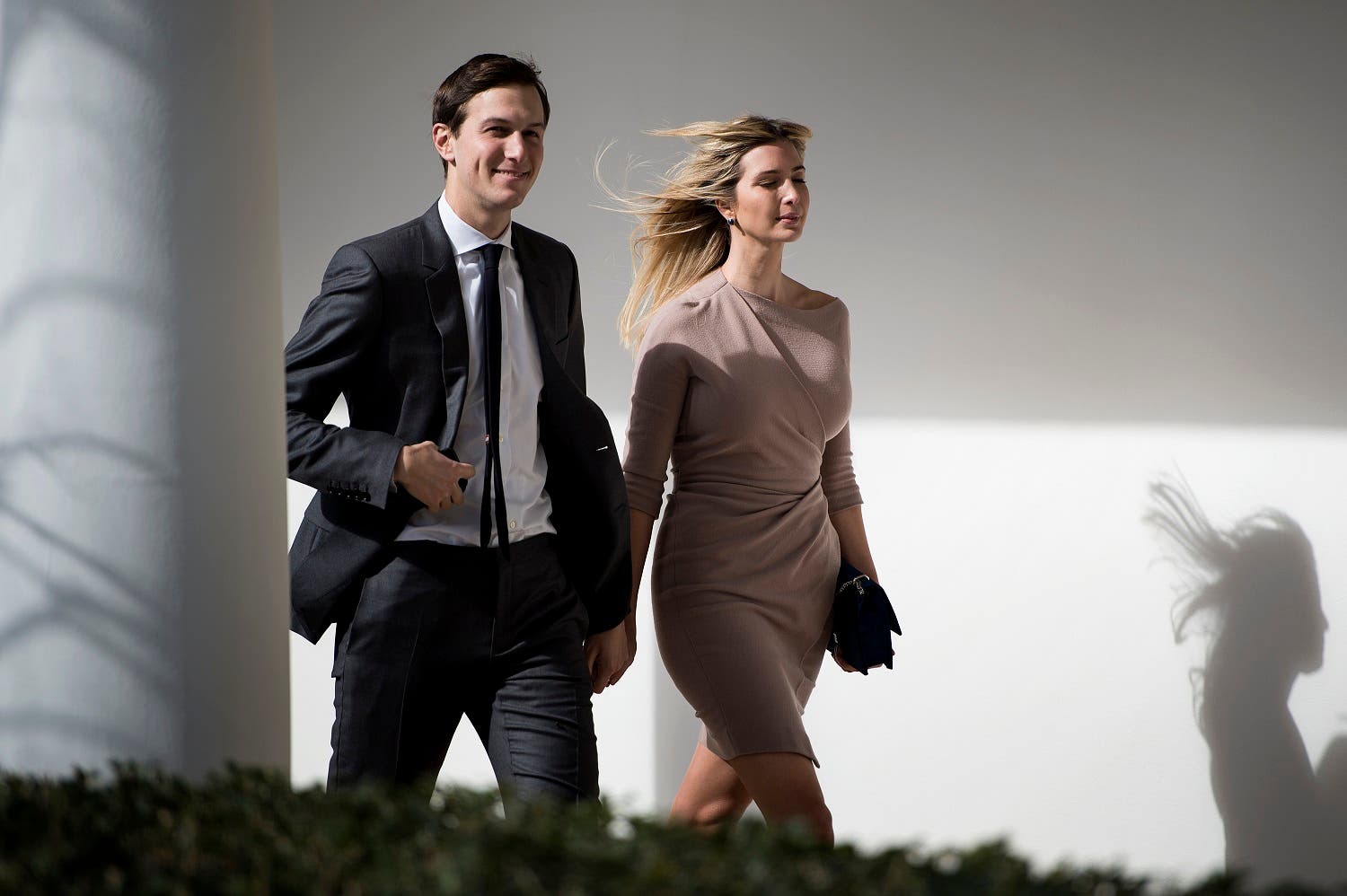 Ivanka Trump and her husband White House senior advisor Jared Kushner in Washington, DC on February 10, 2017. (AFP)
The settlement movement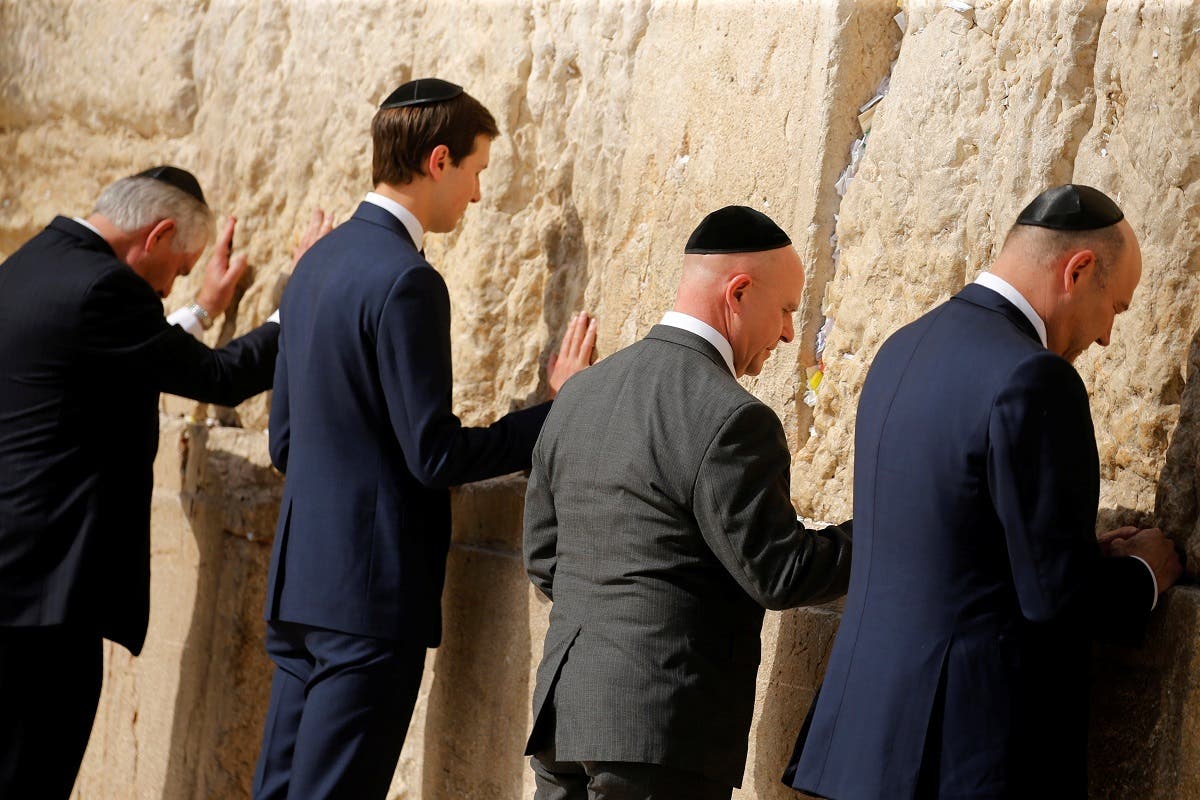 Tillerson, Kushner, McMaster and Cohn leave notes at the Western Wall in Jerusalem. (Reuters)
Netanyahu's indictment?
SHOW MORE
Last Update: Wednesday, 20 May 2020 KSA 09:50 - GMT 06:50