India could soon be nicknamed "the land of people with a death wish". The country accounts for almost a fifth of global suicides what with 135,000 cases of self-destruction recorded every year compared to some 800,000 desperate people taking the extreme step the world over.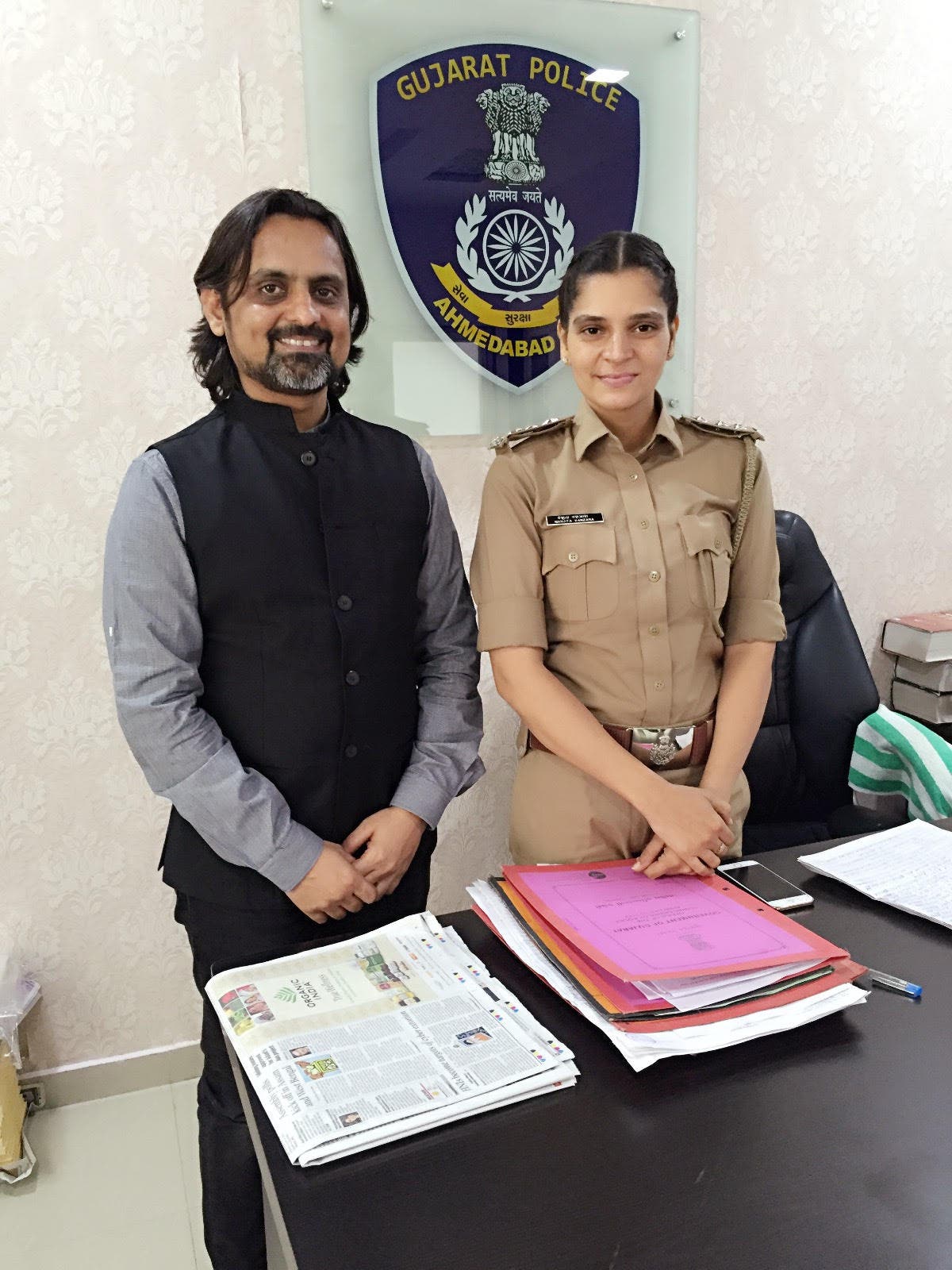 Police officer Manjita Vanzara (right) and social worker Dr Ronak Gandhi say that youngsters these days want to kill themselves over trivial matters. (Supplied)
Trivial matters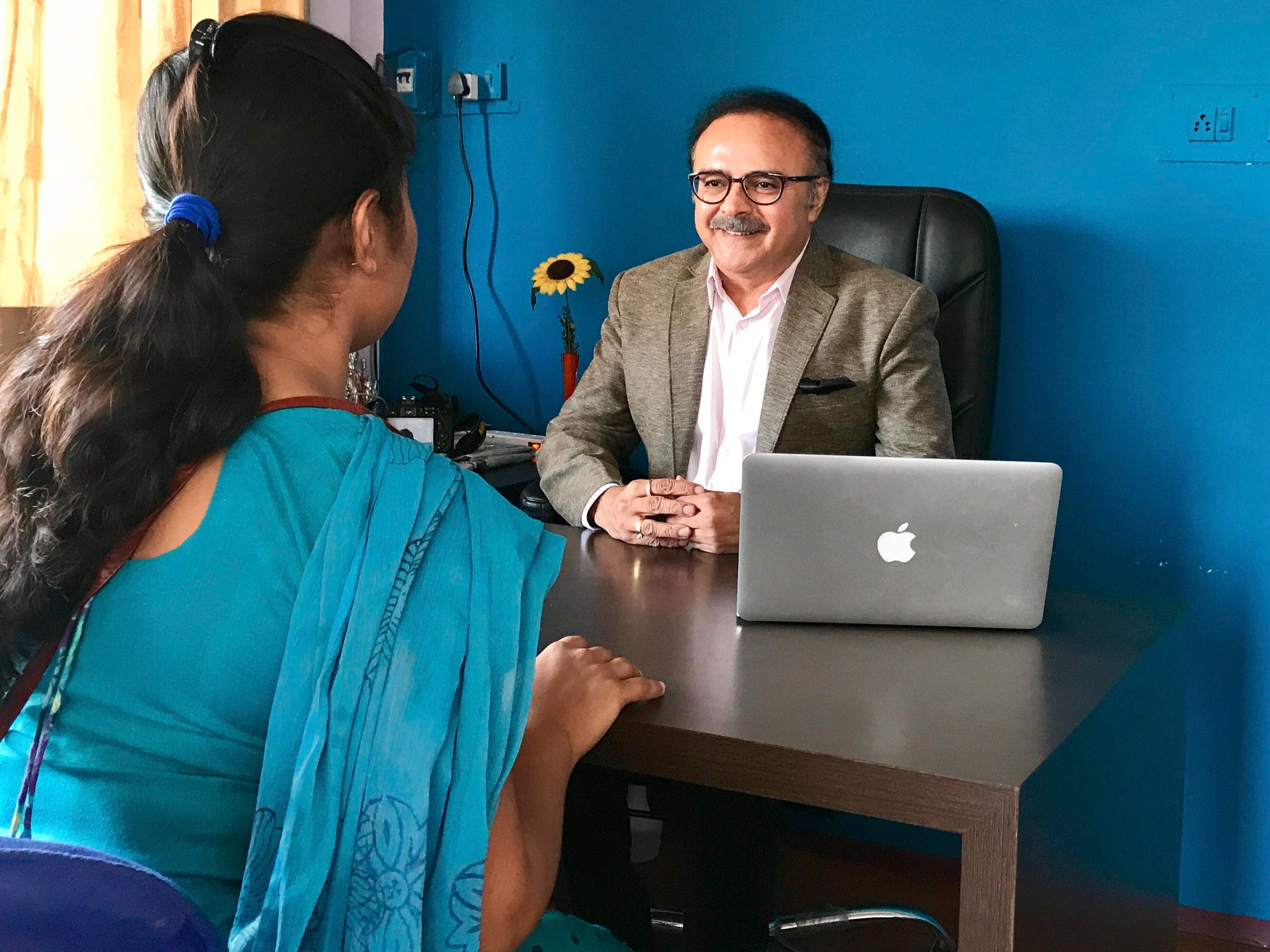 Dr Hansal Bhachech regrets lack of awareness about mental health disorders. (Supplied)
Clinical depression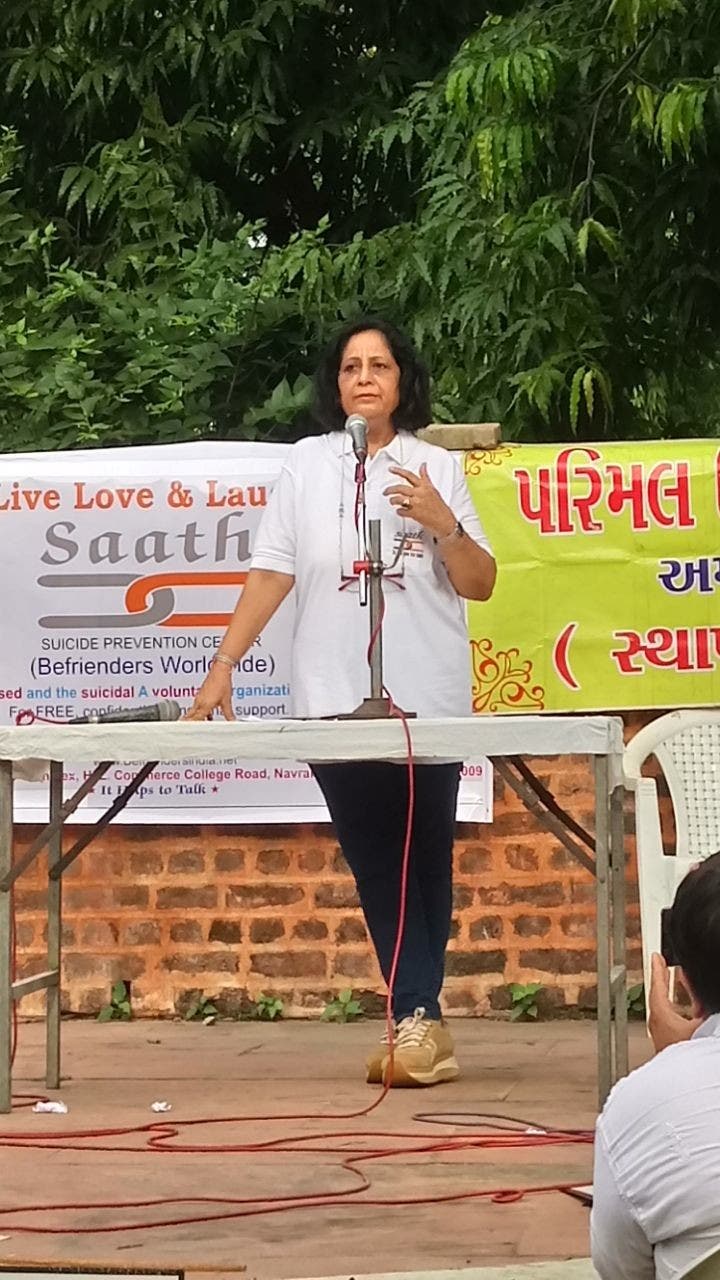 According to Anju Sheth, people with a death wish need unconditional emotional support. (Supplied).
Body language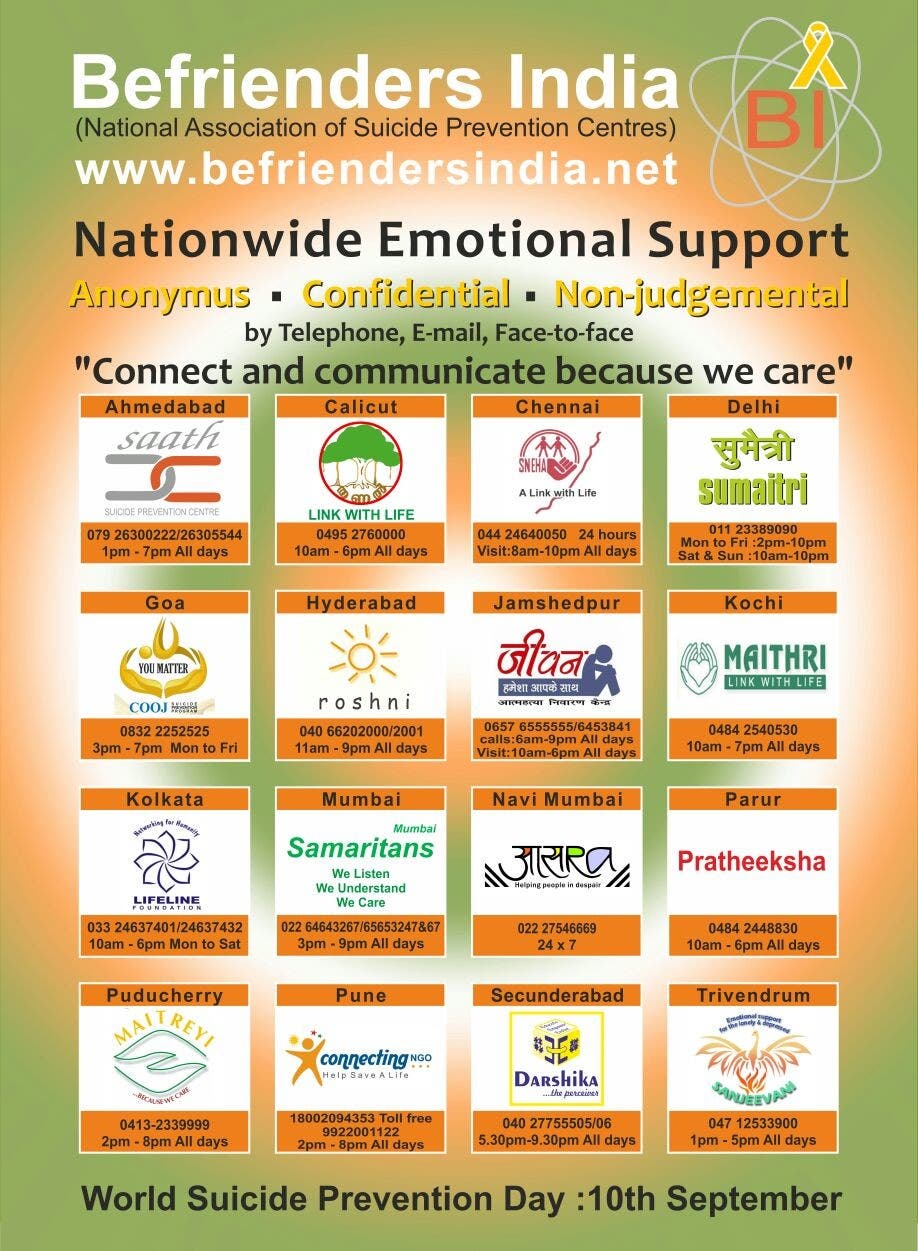 Ahmedabad's 'Saath' (top, extreme left) is among the top-drawer suicide prevention helplines in Indian cities. (Supplied)
Shortage of psychiatrists
Awareness programs
SHOW MORE
Last Update: 11:01 KSA 14:01 - GMT 11:01