The Holocaust Museum in Washington, a memorial tasked with documenting the Nazi Holocaust, is now focusing on the ongoing genocide in Syria and the regime prisons there.

The exhibition "Syria, please don't forget us", which will open next week, narrates the story of more than 100,000 Syrian detainees in the regime's secret prisons. The story is told through former prisoner Mansour Omari who smuggled pieces of clothes which have the names of 82 detainees – including his own – who were held at the Syrian regime intelligence prisons between 2012 and 2013.

Omari was working at a center that documented people's names detained following the 2011 protests which erupted against the regime. However later he was himself detained.

"Since I worked on documenting names, I had the obsession that I must continue to document them after I am detained," Omari said. He and four others decided to document names by writing them on pieces of cloths but they did not have any pens or ink or tools to do so.

"We tried to use juice but the writing would vanish. We tried several types of liquid and we were about to give up. Then one of us took a bag and went to the bathroom and came back with red liquid," Omari said.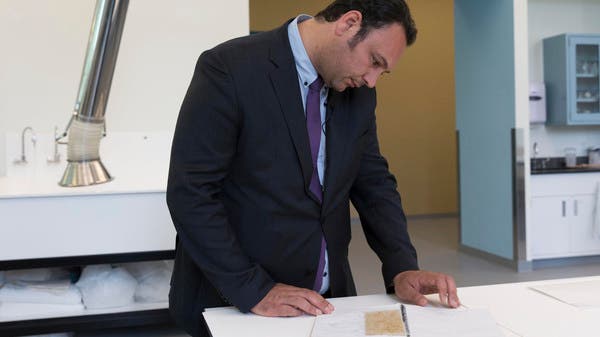 Former prisoner Mansour Omari smuggled pieces of clothes with names of 82 detainees. (Al Arabiya)
Written in blood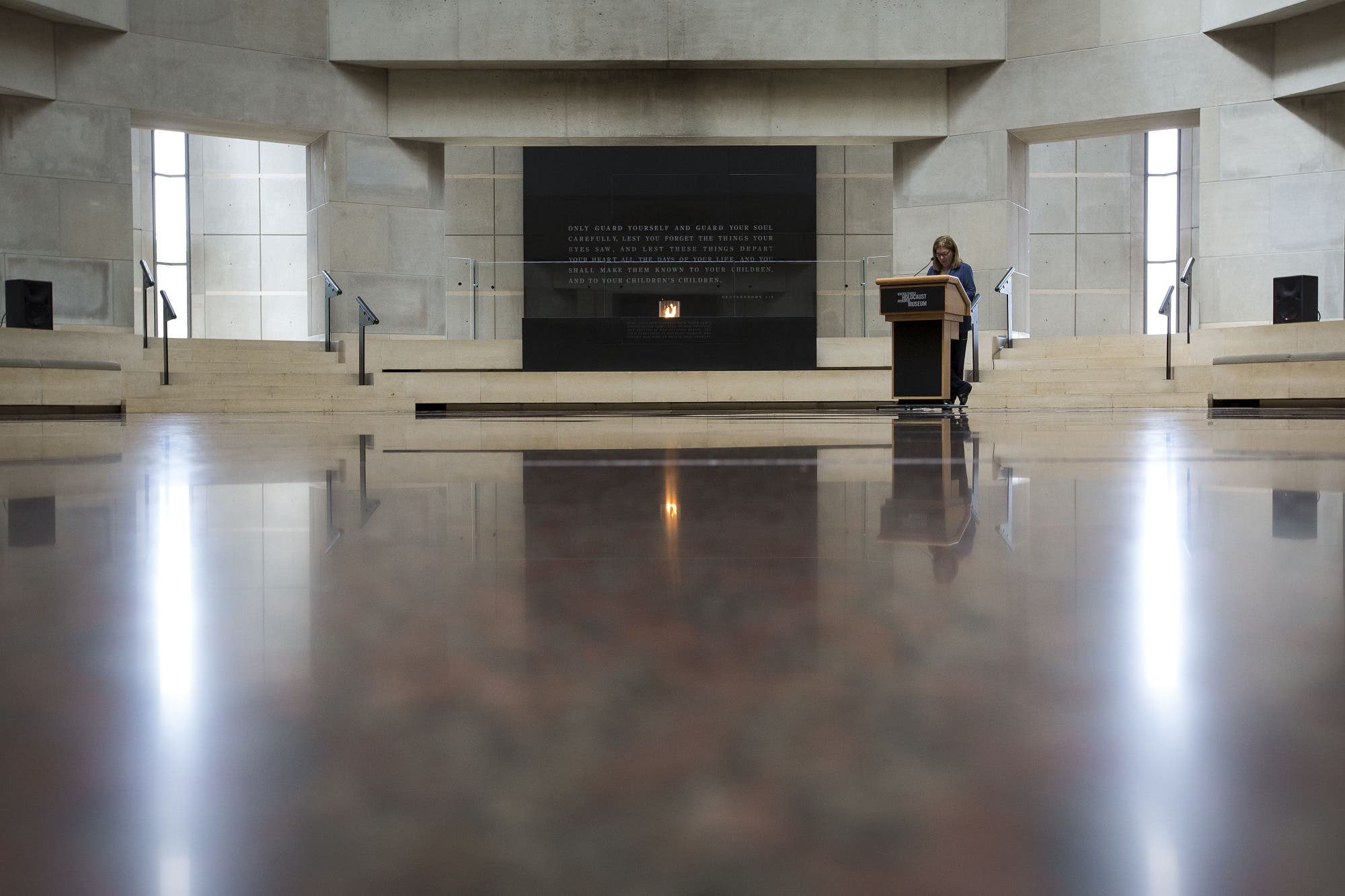 A volunteer reads names during the annual Names Reading ceremony to commemorate those who perished in the Holocaust, in the Hall of Remembrance at the United States Holocaust Memorial Museum, May 2, 2016, in Washington, DC. (AFP)
The museum
SHOW MORE
Last Update: Wednesday, 20 May 2020 KSA 09:50 - GMT 06:50