Growing up in a traditional society, Abeer Abu Ghaith was often told a woman's future is in her husband's kitchen. Quietly, the 29-year-old proved everyone wrong.

Abu Ghaith has become the first female high-tech entrepreneur in the West Bank, setting up an Internet employment brokerage and software development firm. Last month, the Palestinian trailblazer was recognized by regional high-tech leaders as a recipient of the Women in Technology Awards in the Middle East and Africa for 2014.

Abu Ghaith has put in 16-hour days, showing how the local IT and communications sector can transform the lives of other women by giving them access to jobs and financial independence. Some say the sector, the most vibrant in an otherwise stagnant economy, could double in size over the next five years and employ thousands more.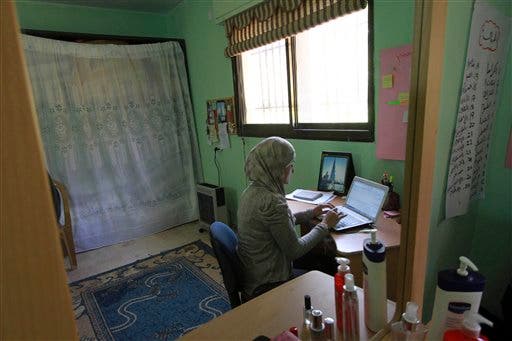 Abeer Abu Ghaith
SHOW MORE
Last Update: 06:41 KSA 09:41 - GMT 06:41