Saudi authorities said on Sunday they have busted more than 10 fake hajj campaigns in recent days, which claim to provide pilgrims with the services needed to complete their hajj journey.

Abdelaziz al-Khudairi, undersecretary of Makkah's governor's office and head of executive committee of hajj operations, told Al Arabiya that these fake campaigns will be announced soon to the public, adding that those behind them will be severely punished according to the Saudi king's order.
Infographic: The Hajj Guide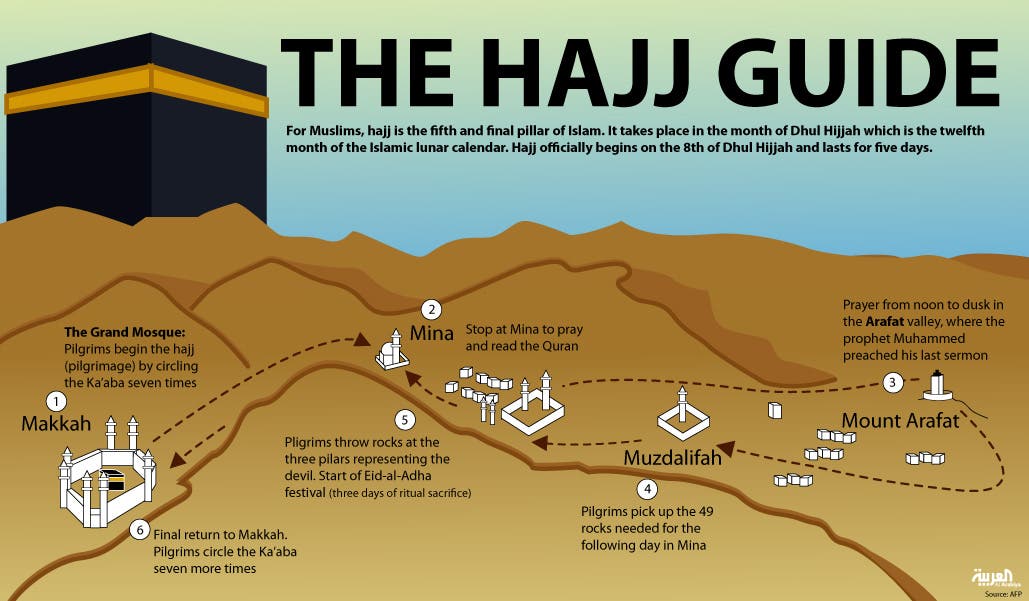 infographic hajj
Khudairi also said that these campaigns were discovered within the Saudi kingdom.

According to the Saudi official, fake hajj campaigns are one of the major problems that prevent officials from providing better services for pilgrims.

He also said that pilgrims coming from outside the kingdom are very-well organized, adding that no fake hajj campaigns were discovered outside Saudi Arabia.

Khudairi noted that other problems occurring during the hajj season like transportation and overcrowding problems are a result of unorganized pilgrims who are not part of a hajj campaign group, adding that as a result, these pilgrims face difficulties going from one holy site to another.
SHOW MORE
Last Update: Wednesday, 20 May 2020 KSA 09:40 - GMT 06:40