All Saudi authorities involved in organizing this year's hajj have completed preparatory measures to begin transferring more than 1.3 million pilgrims from Makkah to Mina for the day of al-Tarwiyah.
Infographic: The Hajj Guide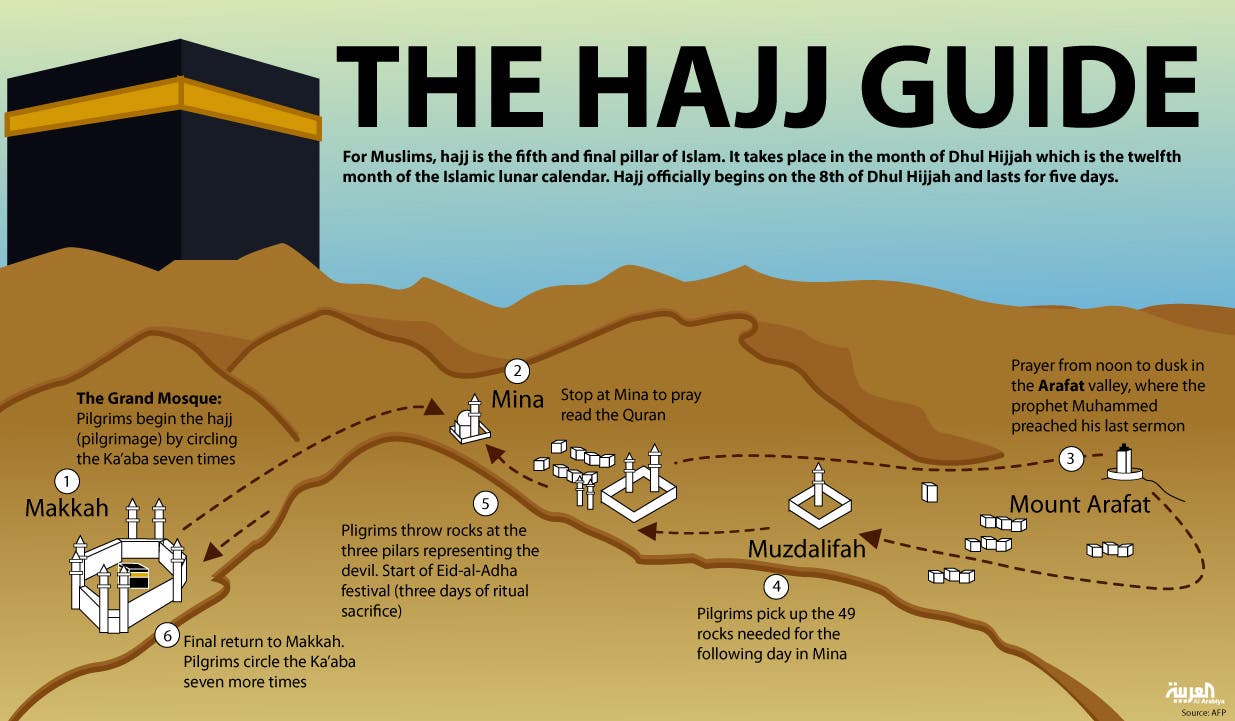 Infographic: The hajj guide (Design by Farwa Rizwan)
The transfer of the pilgrims to the holy sites is set to begin on Saturday evening. At Mina, air-conditioned tents provide temporary accommodation to the visiting pilgrims.
SHOW MORE
Last Update: Wednesday, 20 May 2020 KSA 09:40 - GMT 06:40