As crowds of Muslims gathered on Monday in Arafat, southeast of Makkah, pilgrims marked the most essential ritual in the hajj journey.
Hajj: A Spiritual Journey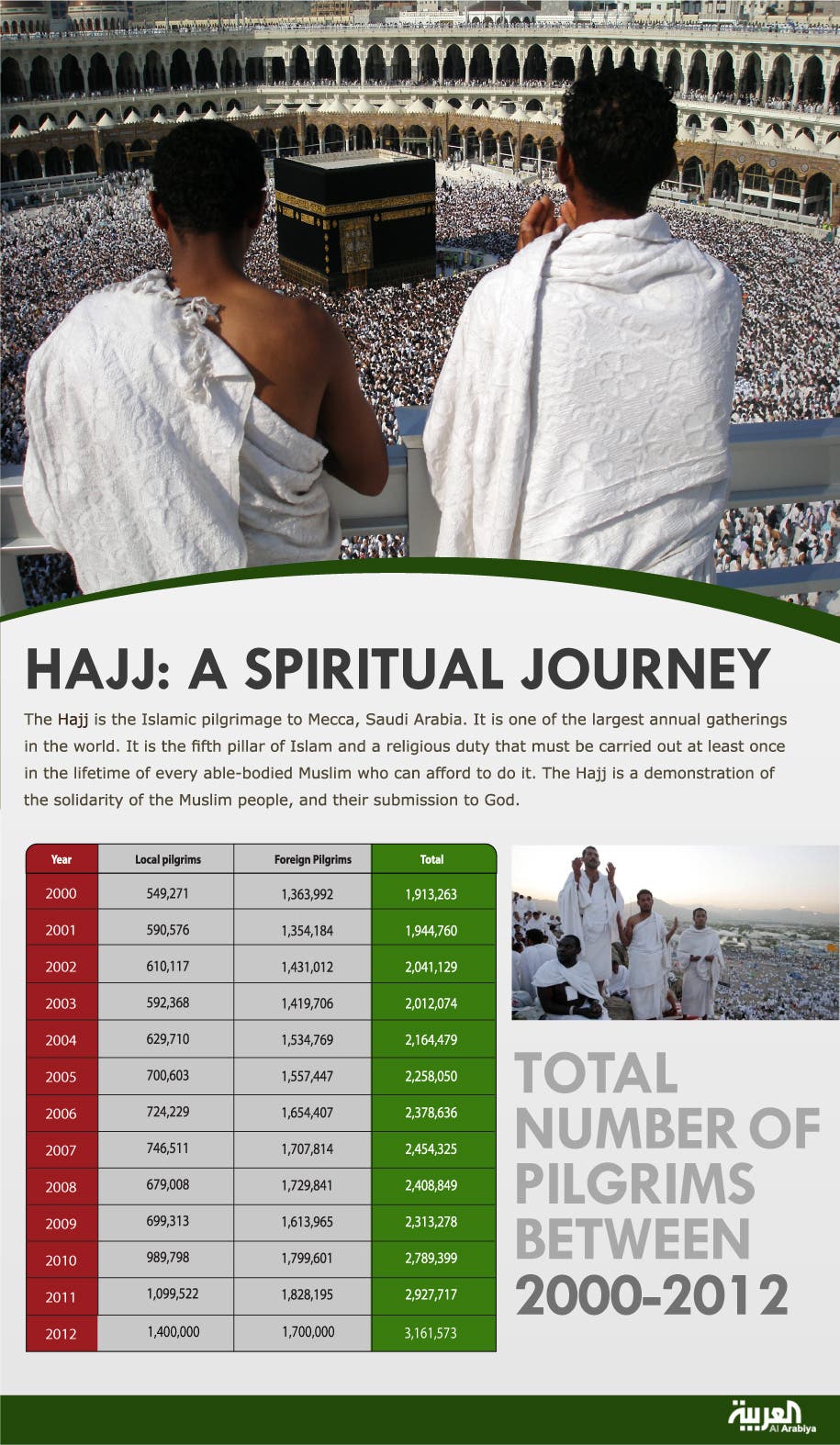 Infographic: Hajj: A spiritual journey
On reaching Arafat, they crowded onto the mountain and the vast plain surrounding it to pray until sunset, when they are due to set off for nearby Muzdalifah.

"I will pray the whole day for God to improve the situation for Muslims worldwide and an end to disputes and bloodshed in Arab countries," 61-year-old Algerian pensioner Saeed Dherari told Agence France-Presse.
SHOW MORE
Last Update: Wednesday, 20 May 2020 KSA 09:40 - GMT 06:40