Conservative former parliament speaker Gholam-Ali Haddad-Adel on Monday withdrew his candidacy from Iran's June 14 presidential election, Iranian media reported.

Haddad-Adel, a close adviser and a relative by marriage of clerical Supreme Leader Ayatollah Ali Khamenei, had been member of a coalition of conservative "Principlist" candidates that included Tehran Mayor Mohammad Baqer Qalibaf and former foreign minister Ali Akbar Velayati.
Who will be Iran's new president?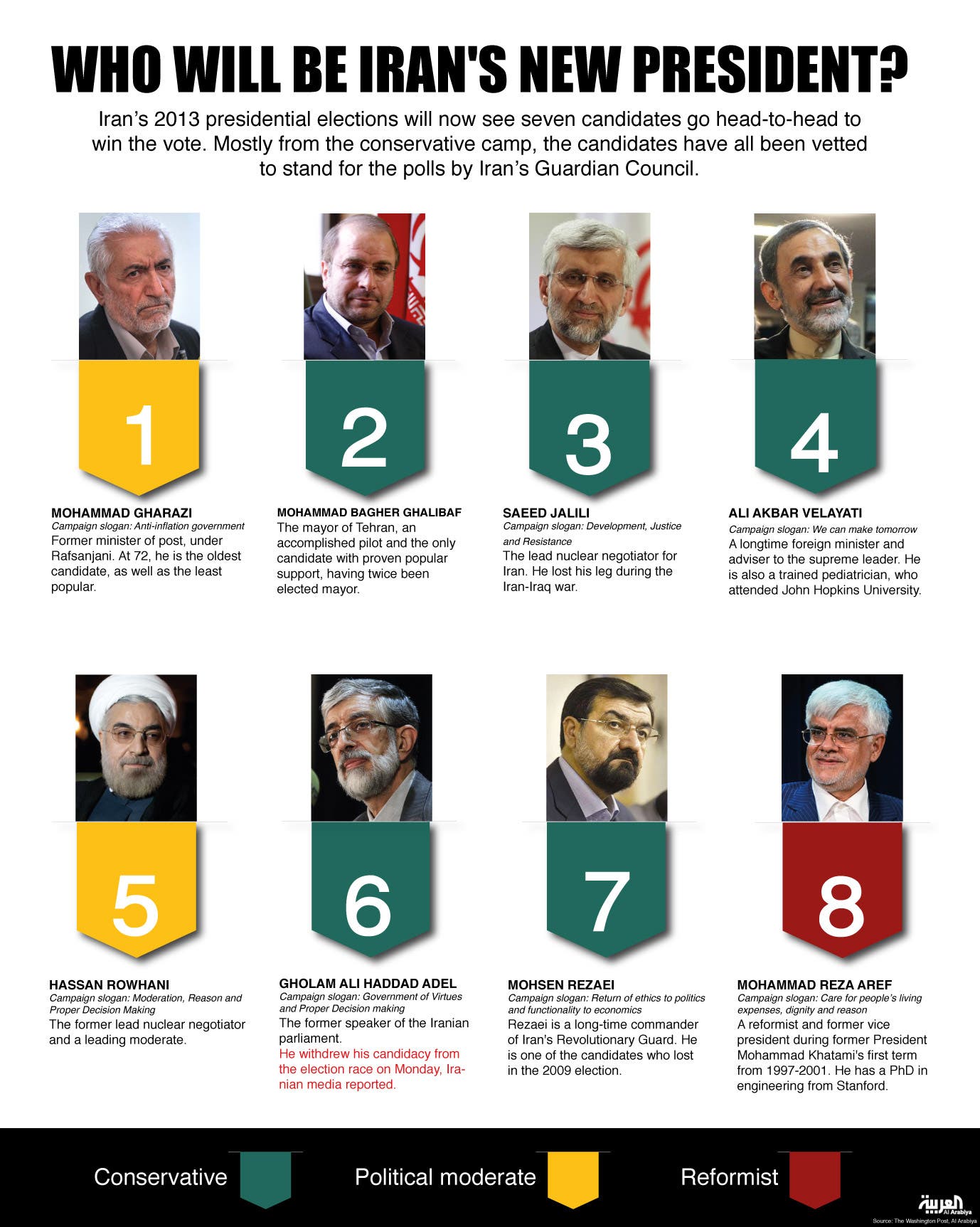 Infographic: Who will be Iran's new president? (Design by Farwa Rizwan / Al Arabiya English)
SHOW MORE
Last Update: Wednesday, 20 May 2020 KSA 13:50 - GMT 10:50