She has called Iran's forthcoming presidential elections a "farce," has a friend who says the country's clerical leaders are "clowns," and is a perpetually caustic critic of the government.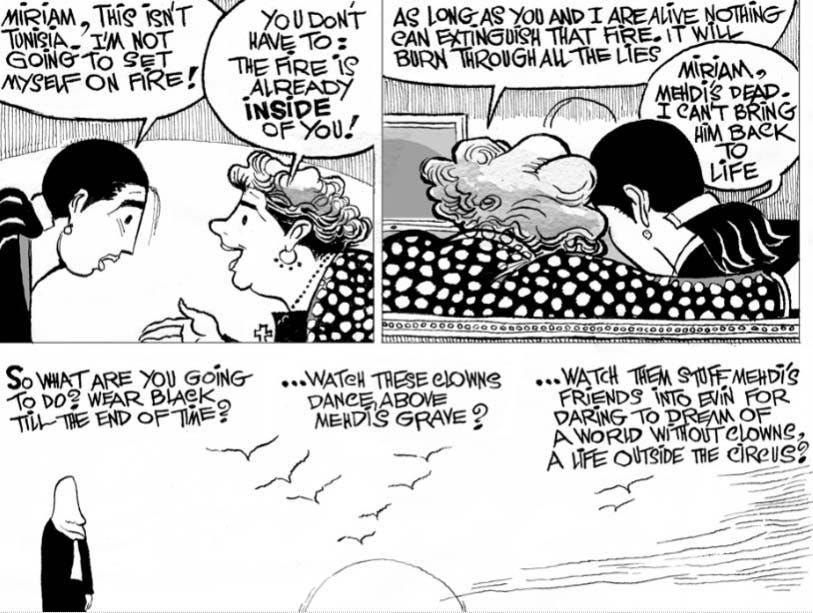 zahra sketch
United for Iran, the human rights group behind the comic, has been using Zahra as a tool to draw attention to political and social flaws in the country as it gears up for the vote next month.
The election connection
Zahra in essence is much more real than the current presidential candidates.

Amir Soltani, author of 'Zahra's Paradise'
In one of the latest sketches, Zahra's best friend Miriam, who calls Iran's clerical leaders "clowns" presiding over a circus, asks: "If a fruit peddler in Tunisia can change the destiny of nations and wake people across the Arab world, why can't we do the same?"
Quite a following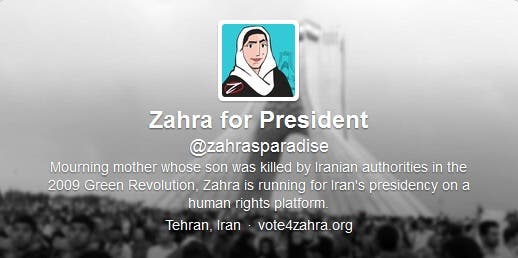 zahra twitter
In recent weeks, Zahra's Twitter account has been sharing her latest comic sketches, announcing Vote4Zahra poll results, and posting news on the presidential election, mostly criticizing the candidates and their manifestos.
Zahra in danger?
SHOW MORE
Last Update: Wednesday, 20 May 2020 KSA 09:40 - GMT 06:40