Iranians around the world prepare to cast their votes for the 11th presidential elections on June 14. The voting process, however, has come under criticism following 2009's allegations of a rigged presidential election.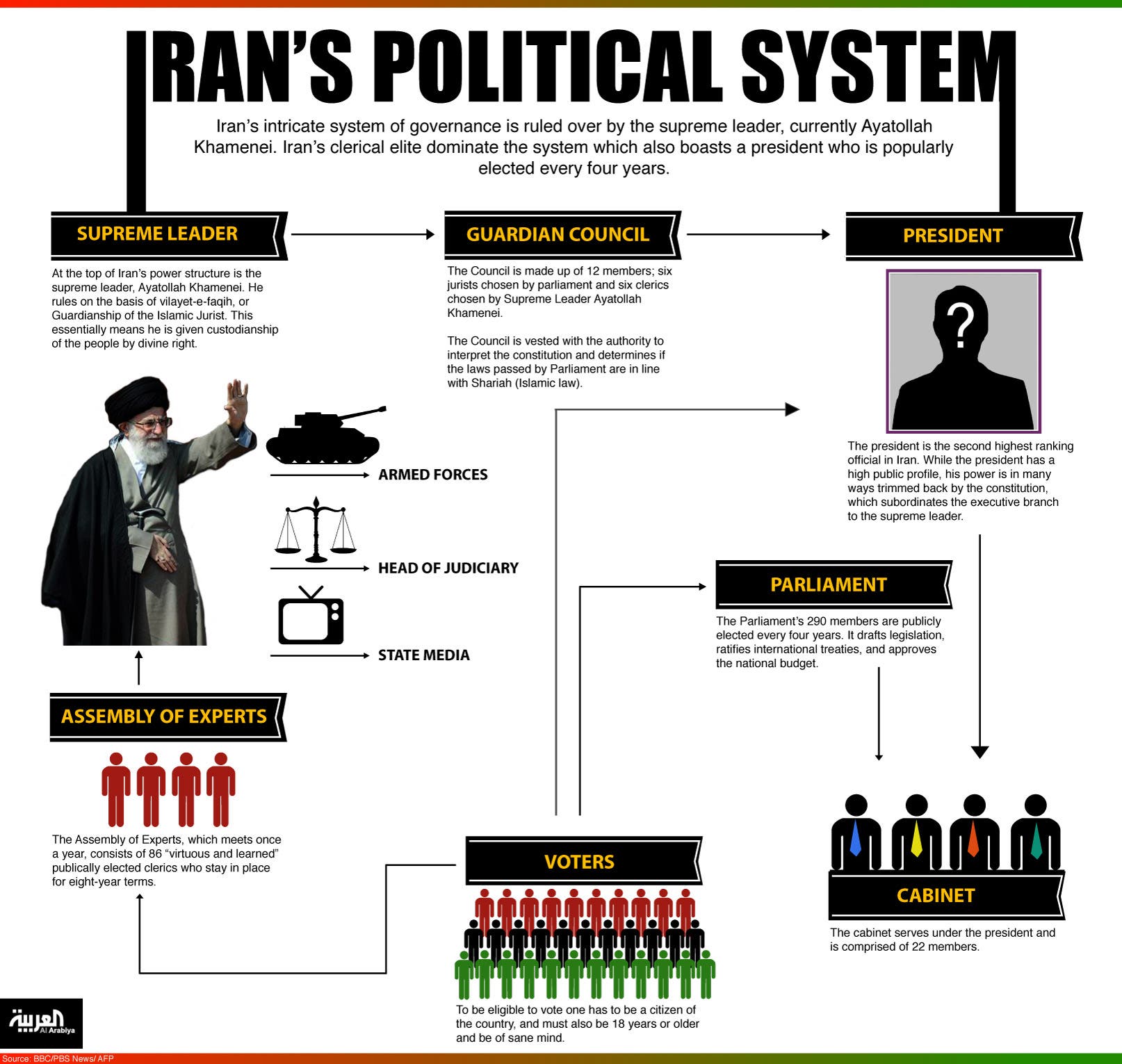 Infographic: Guide: Iran's political system (Design by Farwa Rizwan / Al Arabiya English)
In the elections, those eligible to vote must meet the following criteria; they must be a citizen of the country, must be 18 years or older and must be of sane mind.
The voting process
Poll stations
Rural and urban voting
Voting abroad
SHOW MORE
Last Update: Wednesday, 20 May 2020 KSA 09:41 - GMT 06:41