Moderate cleric Hassan Rowhani won Iran's presidential elections, scoring a landslide victory over his conservative rivals without the need of a second round run-off, Interior Minister Mostafa Mohammad-Najjar said on state television on Saturday.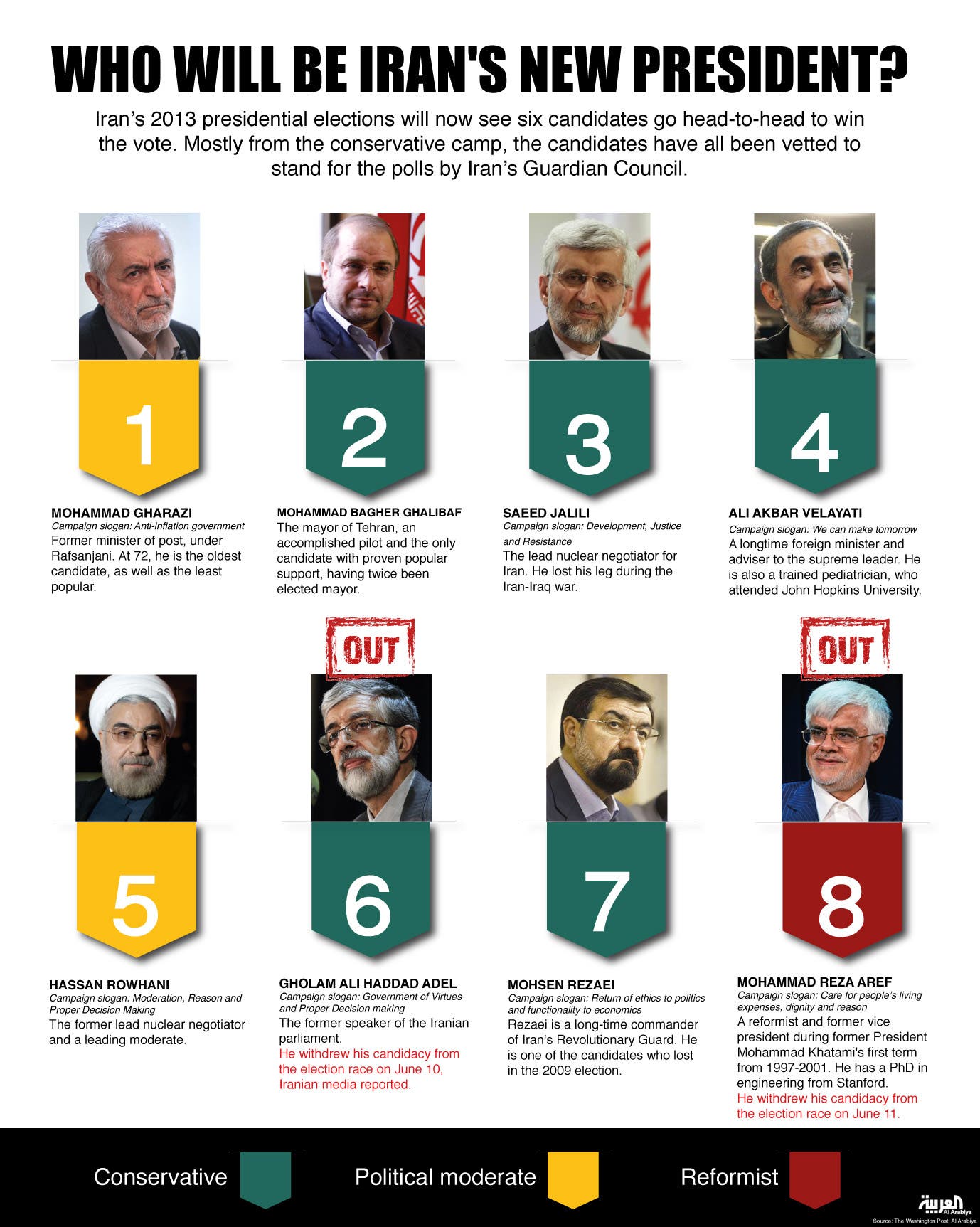 Infographic: Who will be Iran's new president? (Design by Farwa Rizwan/Al Arabiya English)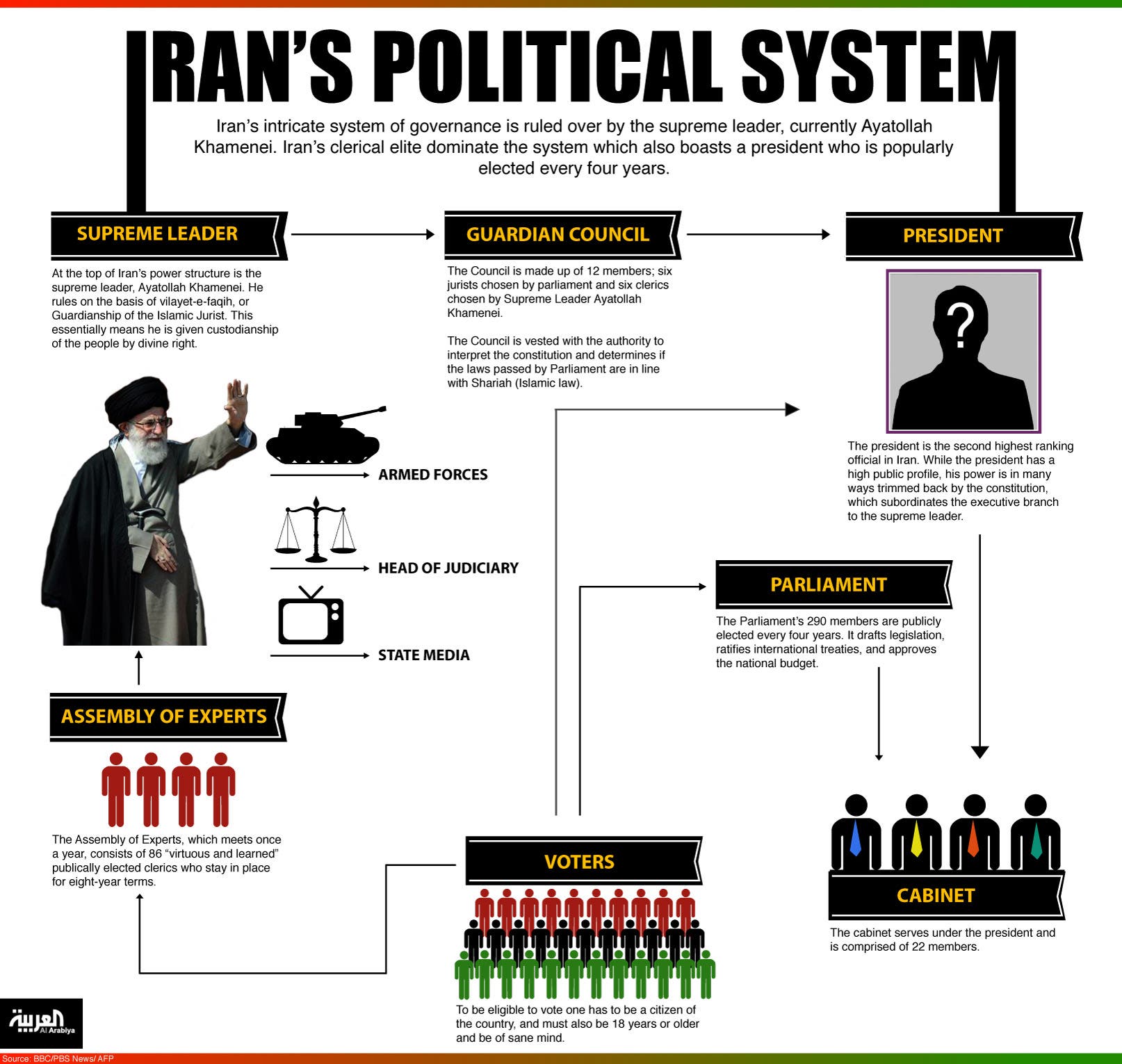 Infographic: Guide: Iran's political system (Design by Farwa Rizwan / Al Arabiya English)


In an apparent move to convey political continuity to both domestic opponents and Western adversaries, Khamenei said that whatever the result of Friday's election, it would be a vote of confidence in the 34-year-old Islamic Republic.

"A vote for any of these candidates is a vote for the Islamic Republic and a vote of confidence in the system," the top Shiite cleric's official Twitter account said.

Iran's rial strengthened about 4 percent against the U.S. dollar on Saturday after partial vote tallies pointed to are sounding Rowhani victory, web sites tracking the currency said.

Celebratory crowds assembled near Rohani's headquarters in downtown Tehran a few hours before his victory was confirmed.

"Long live reform, long liveRowhani," a reporter at the scene quoted the crowds as chanting, according to Reuters.

"Ahmadi, bye bye," the crowds chanted in a reference to Ahmadinejad, another witness there told Reuters.
SHOW MORE
Last Update: Wednesday, 20 May 2020 KSA 09:41 - GMT 06:41